When do people curse themselves? Not often, but once in a while.. A rare one goes here..
Its been nice 4 long years since I trekked. Why hasnt this flashed atleast once?
I was really in need of a break. Note, a good break. One of the trekking group announced this trek, just in time. Hope I was one of the first five contenders who replied quick. Luckily, got a seat reserved. Being a Indian, I gotto apply for Visa to every country. Am glad I dont need one for my India trips. Take the Singaporeans on the other hand, they dont need visa for most of the countries, or at the worst case, they get visa-on-arrival. Am bit jealousy, but never can give my Mother Nation! Jai Hind!.. 😀
The trek am talking about here is "Gunung Datuk" hich roughly translates to "Grandpa Hill". This peak sits comfortably near the western sea (not so near, say a 100 kms) in the Rembau state. This one measures 884m/2900 ft vertically, little more than 1/3rd of Ooty (Tamil Nadu, India). Having known its height and others experience through internet, I underestimated the hike.
Friday 15th October 2010
I met the lovely team in Woodlands and started the trip. This is my first time I cross the country via land. I was little excited but the new 9-6 job has tamed me good enough to have red eyes by midnight. I push the limits always when it comes to sleep. Am kinda good at it. ;). In no time, I got dropped from the 12 seater van and had to pass through the Singapore immigration. This country allows me to use machines + My Passport + My thumb print to go out and come back without further questions. This was quick, used escalators and the van was waiting for us on the other side of the building. Next was a Mile length bridge or shorter than that which connects Johar Bahru of Malaysia. It was friday night and the road was packed exactly my lovely Bangalore. 100s of motor bikes, cars, and numerous buses. Many work in Singapore and keep their base at Malaysia. I felt little sad for them, really. That very slow moving traffic, got us to an another building where Malaysia Immigration took place. By that time it was 16th early morning. Got my passport stamped and got into the van. Adrian the trek lead announced the next stop for dinner. We stopped at a roadside restaurant and couple of tables quickly arranged for us to make a big one. I excused myself as I had dinner earlier (My wife can ignore anything but my food) and took a very small walk. It was past midnight and the moon exactly had the redness of my eyes and I was wondering was it because of my eyes or the dust filled Malaysian air. Anyhow, its not time to indulge in roamancing the moon, said my instinct. Finished a job in the Petrol bunk and headed back to join the team. Charlotte, convinced me that the Lemon + Aloe vera drink would be good and it was heavenly. Thanks Charlotte. While waiting for the food, I have requested them for a ice breaking session. Next 10 mins ran quickly. In no time, we got into the highway.
Not sure of the time that I have got to sleep, I got into a faint half-hearted sleep. High beam from onncoming vehicles and a extremely-hard-working AC ensured I get even lesser sleep. After all the odds, when I felt I was sucked in to a wonderful dream, we reached the place and it was pitch dark. No sign of the hill, but saw some cottages kind. After registering, we were permitted for the trek. While others prepared, I took my camera (the 50D beast) and wondering about the weight of my haversack. Am sure it was either 10 kgs or little more than that. The beast(50d), proved to be a tough one to carry for the whole day in my earlier trips. Still considering the quality, I didnt carry the Compact one.
Around 5AM we started. For a minute or so, I had to walk downhill and I was little worried about that. A Downhill when you start means, more the pain when you return (Without realizing how harsh it would be when I return). After couple of minutes, the uphill started. Just little steeper than 45 degrees. At that dark, climbing (note, climbing) that steep where you have to find place to land your leg in between the roots of the treeks is not easy. Not at all easy.
Overcharged me, as usual, used my energy (as if I had so much to run a full marathon), to be in the frontline. It went well. Really. After an eternity I got tired. Note, am calling an eternity here as 5 mins, or a bit more. Swaying camera and a heavy backpack taught me the need of more oxygen. Well, I told my cam that, you dont have any business in this pitch dark and promptly added some more weight to the bag. Took a sip from one of the two big bottles guarded the sides of my haversack.
…and walked further. another eternity. No, its not 5 mins this time. Its hardly 2 mins. Thats progress! isnt it? Damn, No!!.
While I lost the frontliners out of my sight, soon, middle group started inching towards me. My ego, told me two things. 1) to reach the peak before the sunrise, 2) Keep up as you always used to be with the frontliners. My brain promtly reverted back to the ego, "Time to shut and read the fitness level status report".
In another eternity time, I reasoned (or blamed) few things. Sleep, food etc..etc. I budged to that thought and grabbed a snicker from the bag and shown its way to my stomach expecting it to provide super power adrenaline to the rest of the hike. It didnt happen. But honestly, got a little energy or something like that.
After that, not sure how long I climbed, how many times I cursed myself for not being fit to this, etc, etc – let all those stay with me. Enough of self-humiliation.
The best part was. It was dark. Any point of time, all you could see was some 30 feet, 45 degree angle and the end of it looked peak. You know the carrot and the donkey theory, it was. 100% it was!!. Being told as an easy trek, I started to expect the peak from the 1/5th of the actual trek length. Because it always looked like. Always. So cunning trek I have ever been.
After an hour of more tiring, more paining hike, I started to see the rays, still knowing sunset is 30 mins away still. I felt, I could make it to the sunrise. My every part of the body as in need of rest, sleep or atleast that damn bag away from my shoulder. I granted nothing.. 🙁
Those rays were promising that am near the peak, but in the same, carrot and donkey way, the path ensured, I climb atleast another half of the entire trek length. My cursing continued. Trek continued. Rays continued to be brighter. I kinda managed to be all alone for the last 40 mins stretch which made me to hear the howlings of birds/animals. Faint difference to distinguis an animal or a bird. who cares. I didnt.
Went on and on and on.
now I was able to see clearly. Its dawn. I gathered last of my energy and pressed harder. The more harder you try, the more harder you fail/fall. Living the proverbial moments are either bliss or curse, trust me. Here you know what it was.
At the last, I managed to go to the top and found a small rock. Throwed my bag and sat on that little rock for the rest to join. Another 4 story rock climbing using iron ladders are still pending and am okay for that still. 90 degree is much better always.
When I got my breath, headed to the rock. It was really a scary for my tired legs. I trusted my arm strength and crawled vertically. Somebody called me for a pose and I responded promptly. I dont miss oppurtunities, generally.
At top, the view is, just spectacular. Worth all the pain? Totally. The rock on top can hold 10-15 people. First group was enjoying a nap while I was looking like a dog that has been walked under the sun for 10 hours. I sat and took some valuable advise from them about being fit. "There is no shortcut for Sport", sounded exactly like Deiva-vaakku (roughly equivalent to a quote in Bible.
Took some pictures, as usual (the only ones you gonna see here).
2 hours went quick. Sun rose behind the clouds but gave a peculiar spear like golden clould. We decided to headbackk.
Whatever I carried in the name of breakfast stayed at the bag itself as Jennifer and Charlotte gave me some peanut pancakes. I didnt really worried about the downhill and thought it would be on the better side of the trek. Again, I was wrong. With the clear light, steep looked mega-size and I had no clue that I climbed all these in the dark morning. Pauline talked with me from the tophill to the foothill, else I would have had 10 breaks atleast.
Coming down proved to be even tougher one. Knees got shaky and bag was weighly double literally. Somehow managed to reach foothills and my energy battery was somewhere in minus. Pauline took dugs at my energy levels. Fit people. Too fit people.!!
Got some isotonic drink at the foothills and gulped as fast as possible. When I felt I could standup, I stood and thought a while about shaking grounds (to realize thats my knees) and went to take a shower. Ice-cold one. Anyhow luved it.
While others took their time to reach the base and later the shower, I tried to crash for a while. Every cell of my body was hell tired and refused to initiate sleep too. When I felt sleep was in my eyes, all were ready and started our journey. We stopped at a restaurent for brunch. Ginger tea was soothing. I munched something quietly to receive another dug from Pauline. Happens. People tried some shopping and then we headed back to SG. Even the immigration stops were so tiring at both the places. I called my wife and said, no dinner plans for the evening and am heading home to crash. Got down at the woodlands and the rest is just hazy dreams.
Despite all the tiring things, this trek was one of the best thing I had in a while with good company.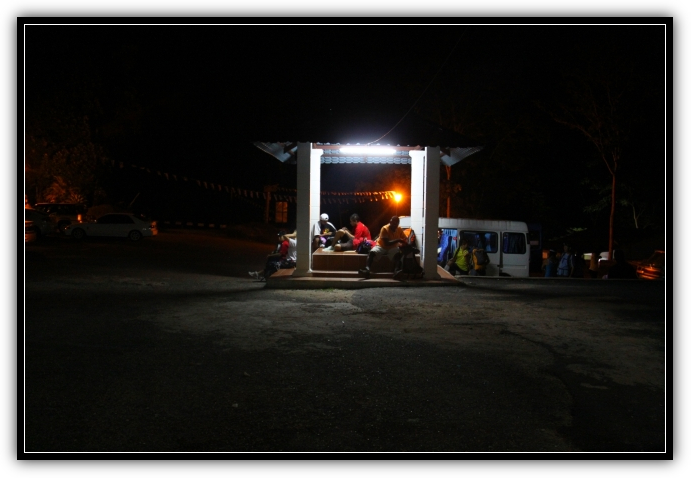 Getting ready at the base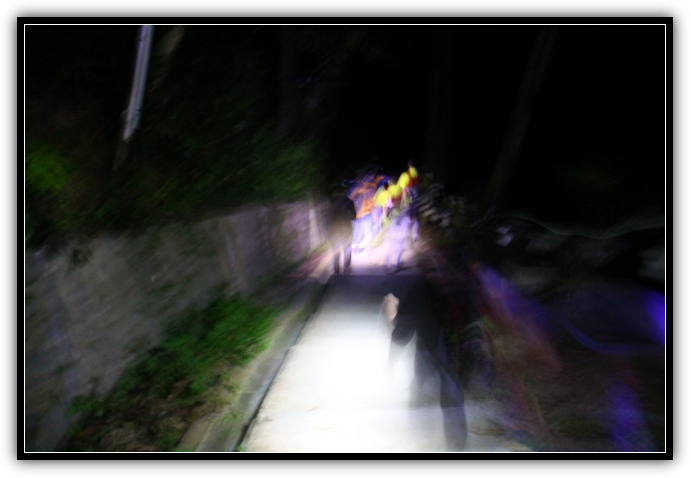 Started, imbalance at the start itself.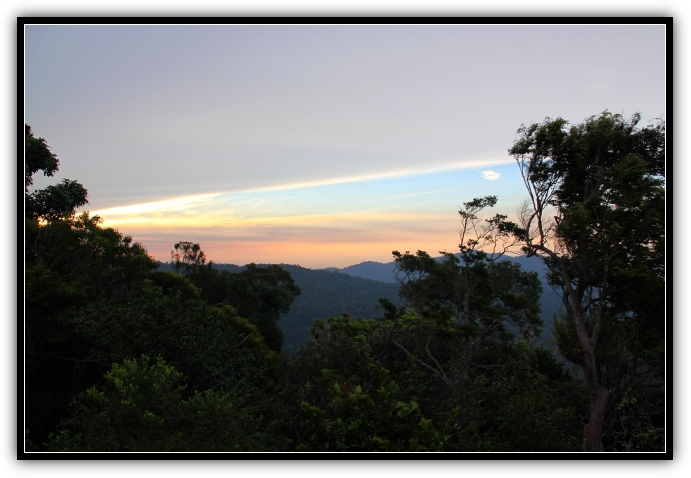 At the peak, a semi-missed sunset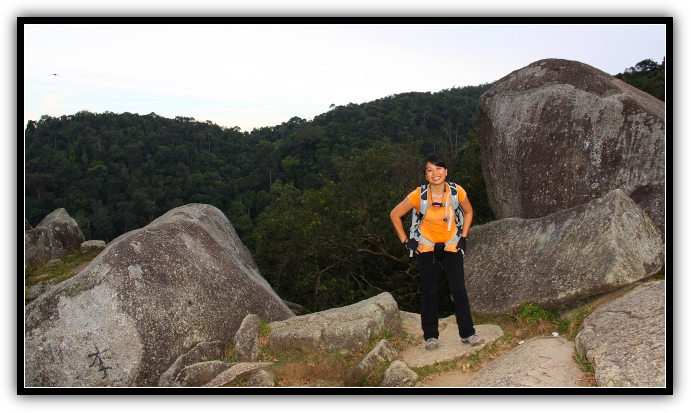 Sharon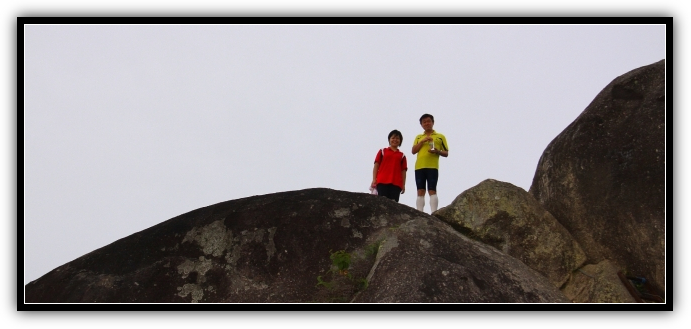 Charlotte and Williams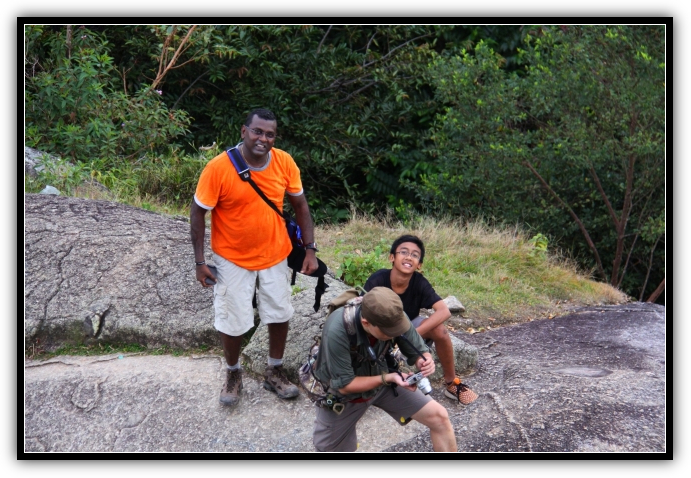 Alex and Jerome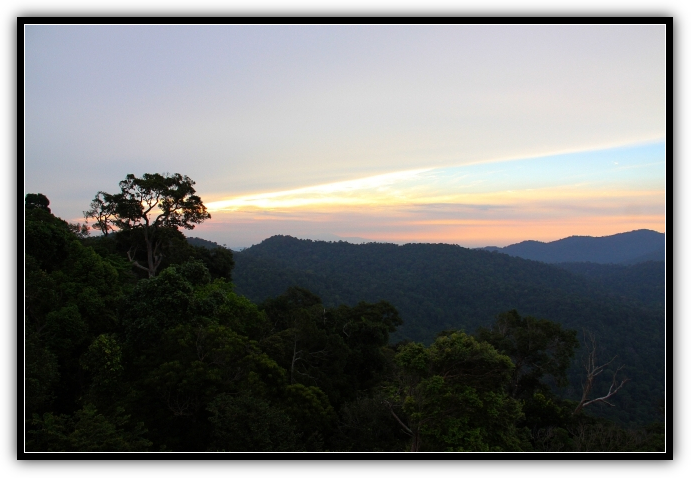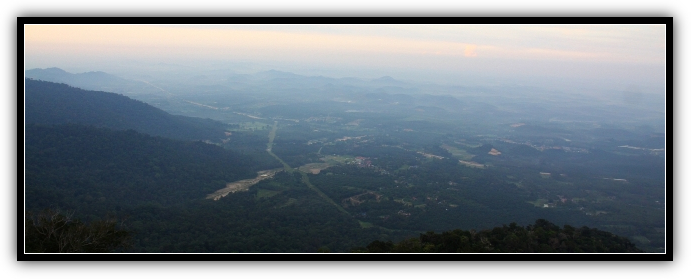 View from the peak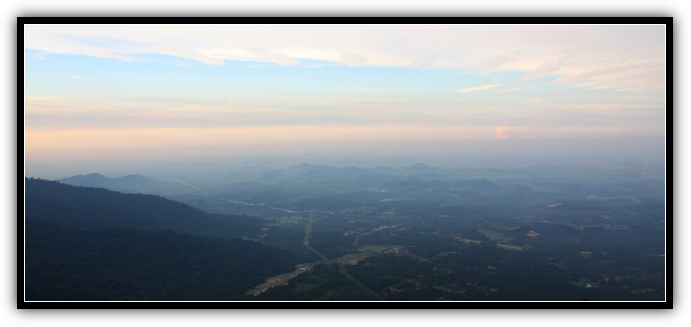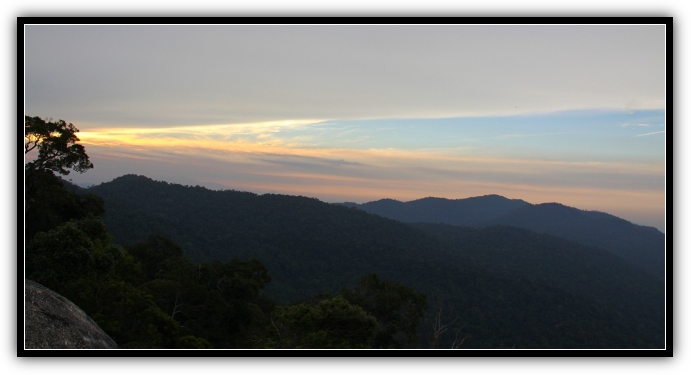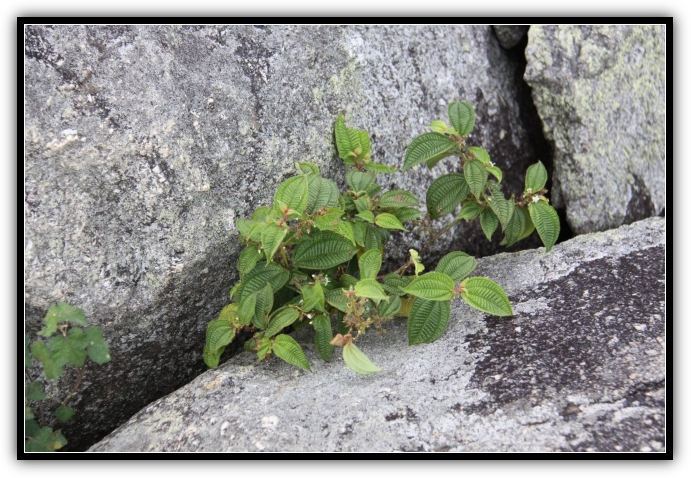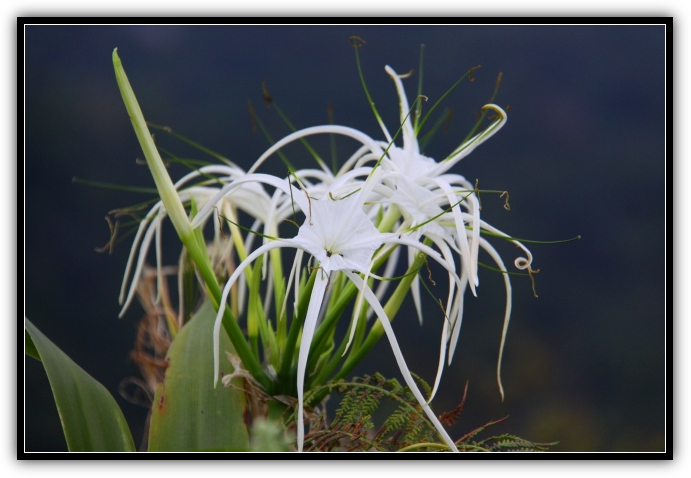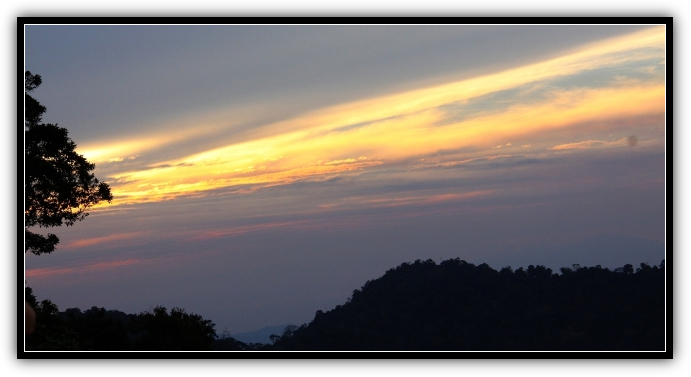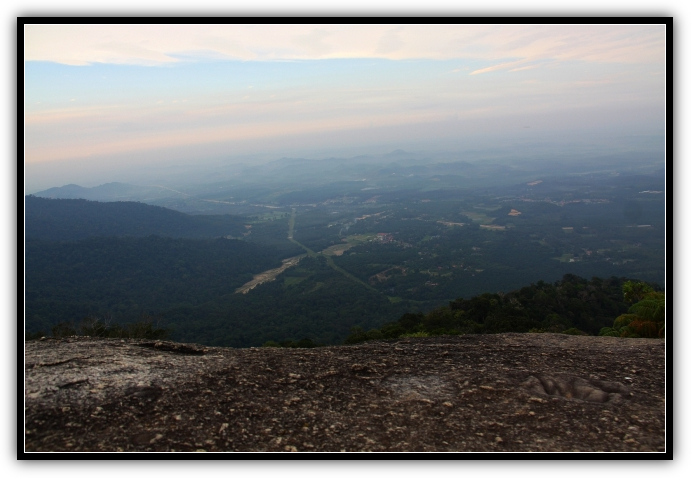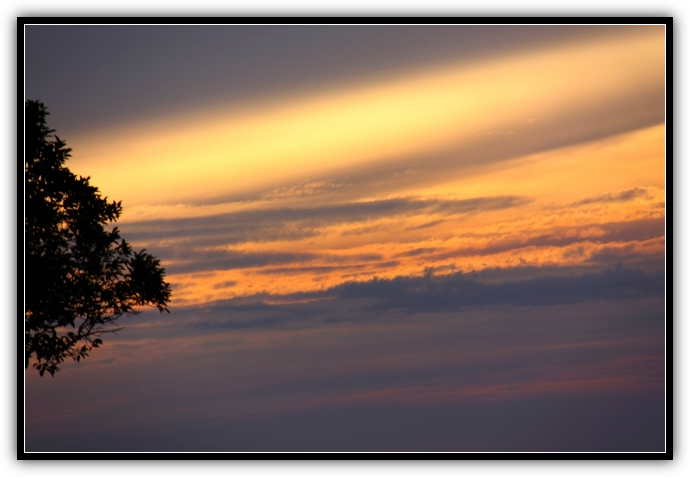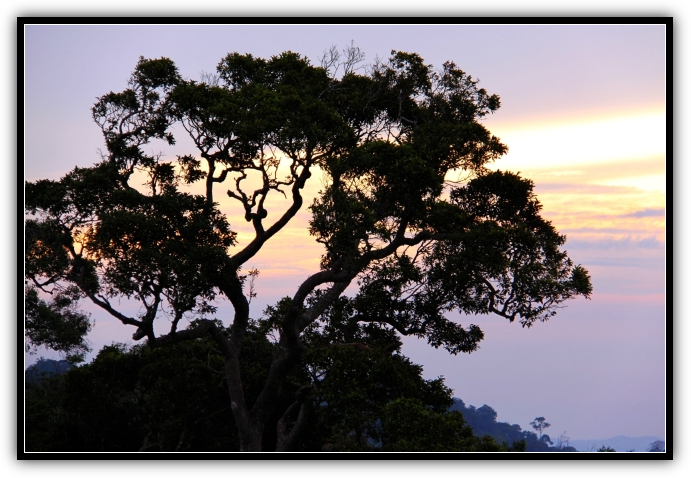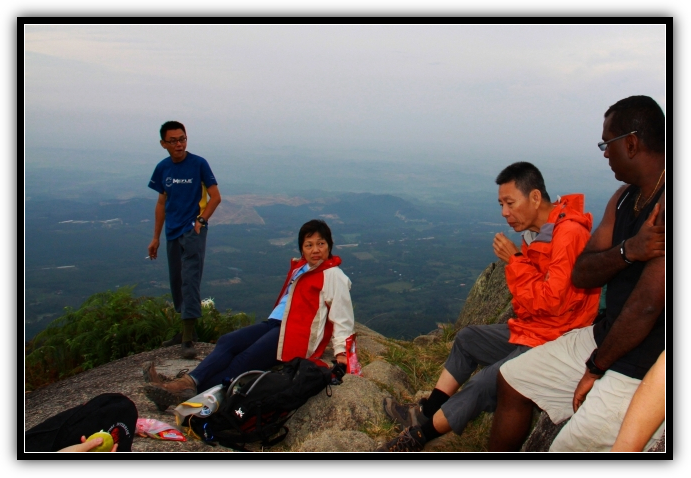 From Left, Adrian, Emy, Francis, Alex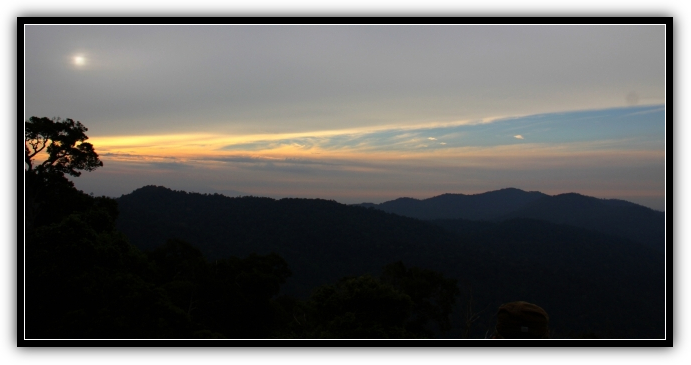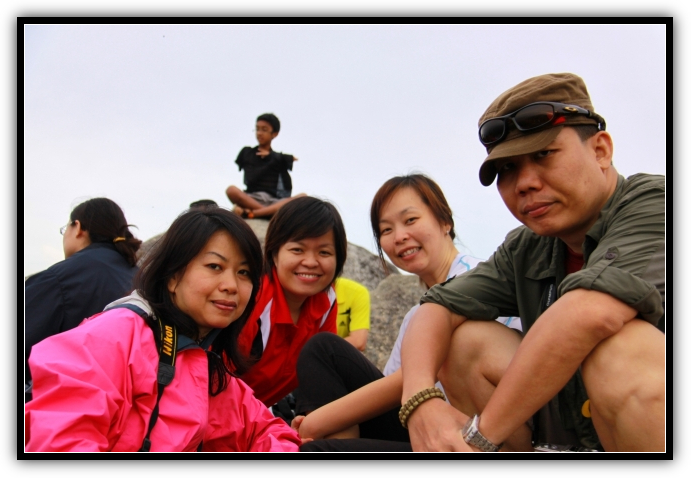 Sharon, Charlotte, Jennifer, Kaien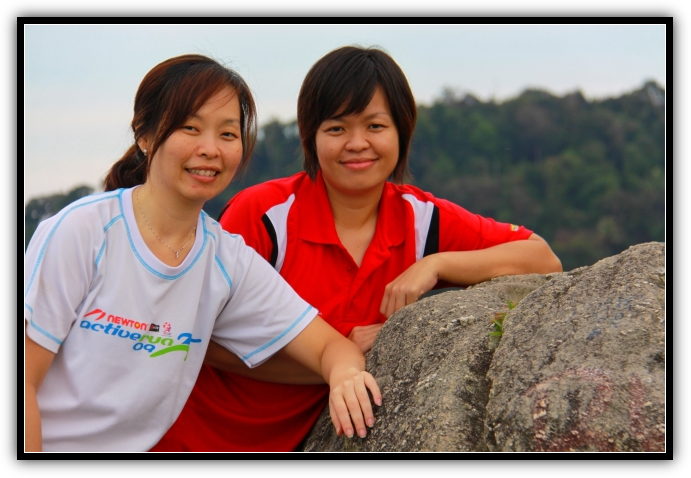 Jennifer and Charlotte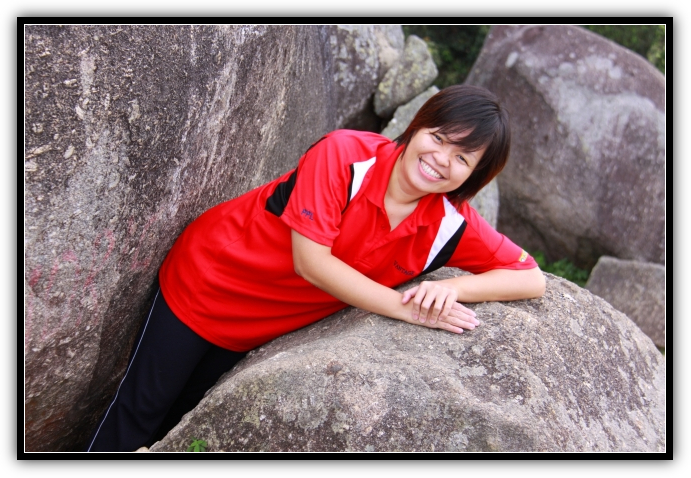 Charlotte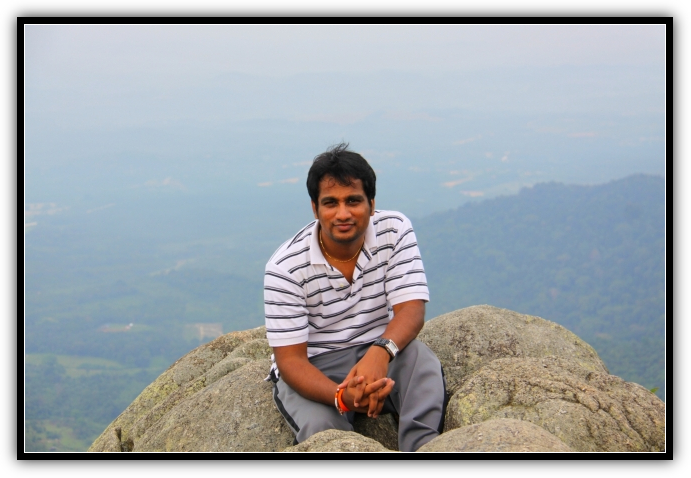 Who owns and writes all these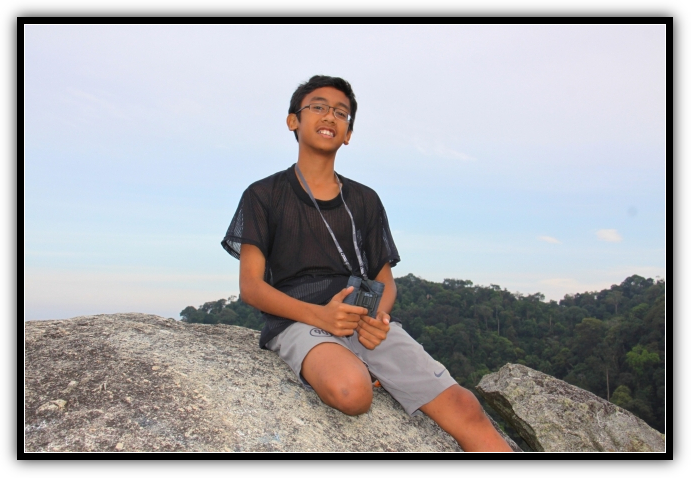 Jerome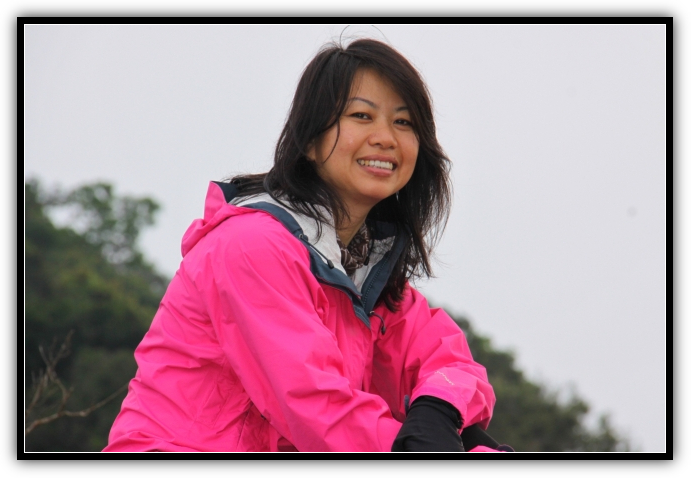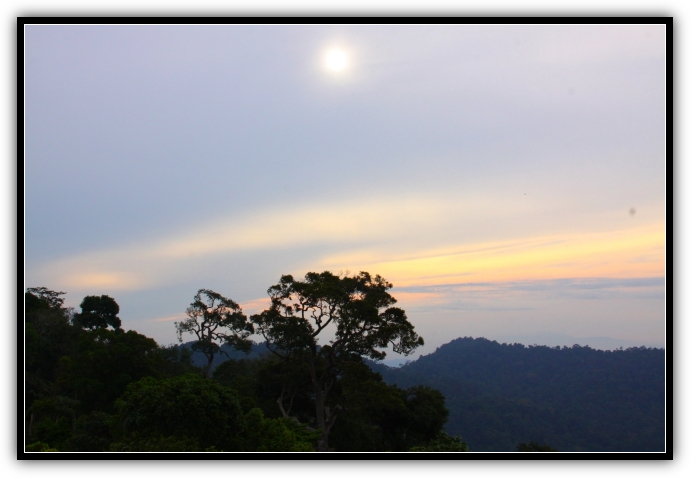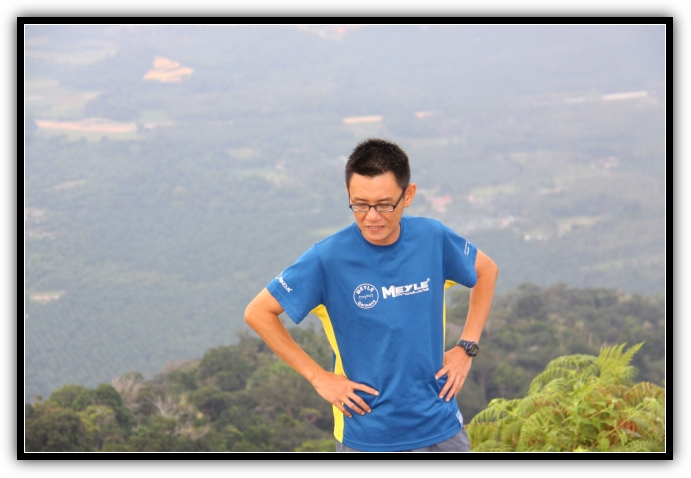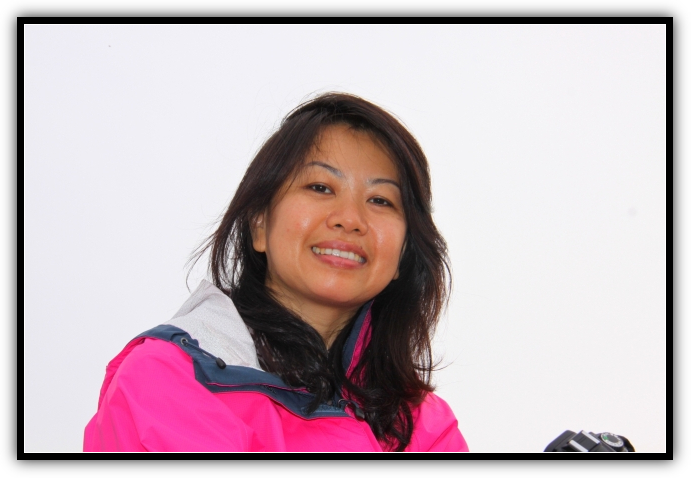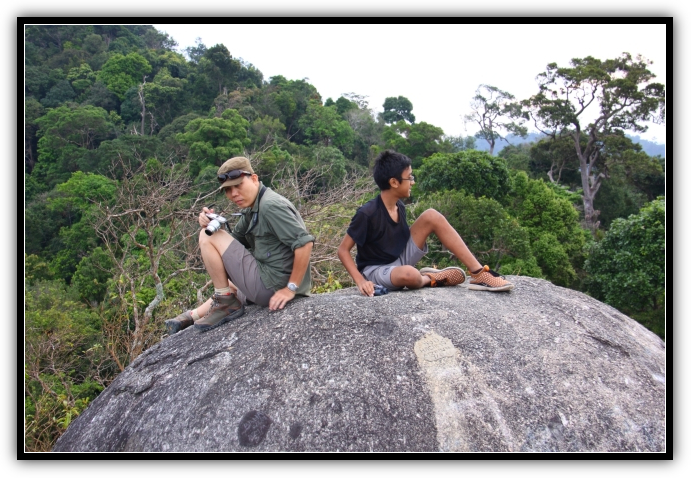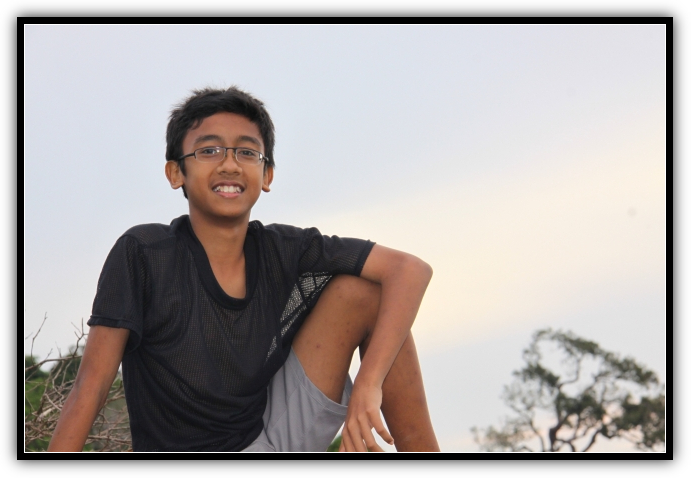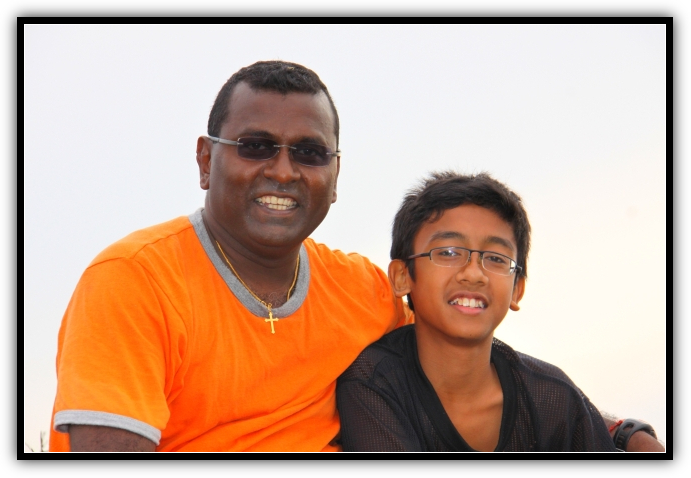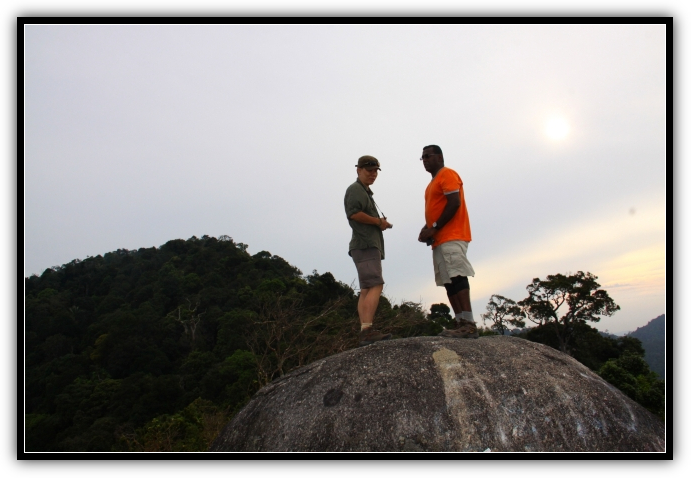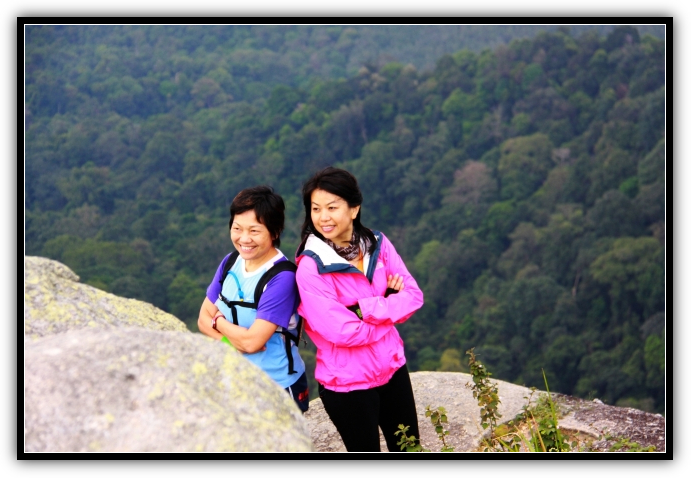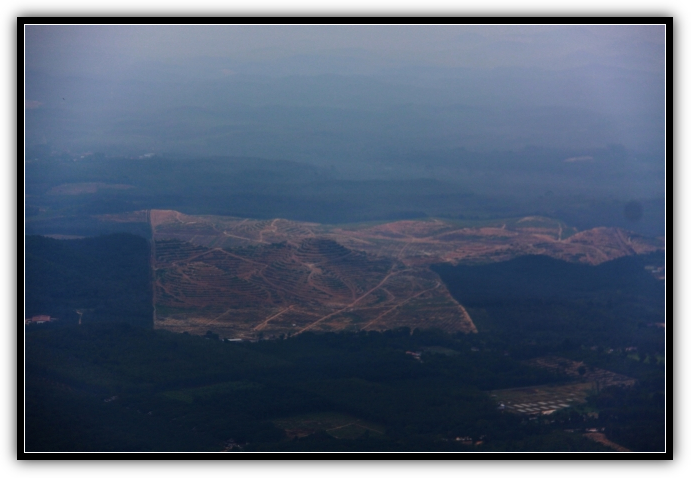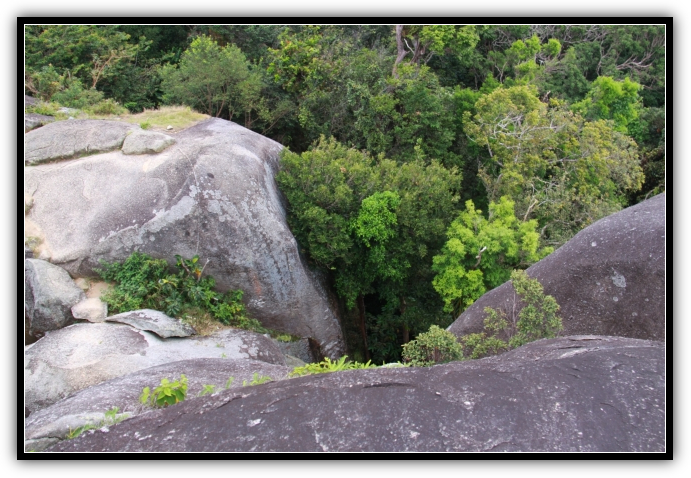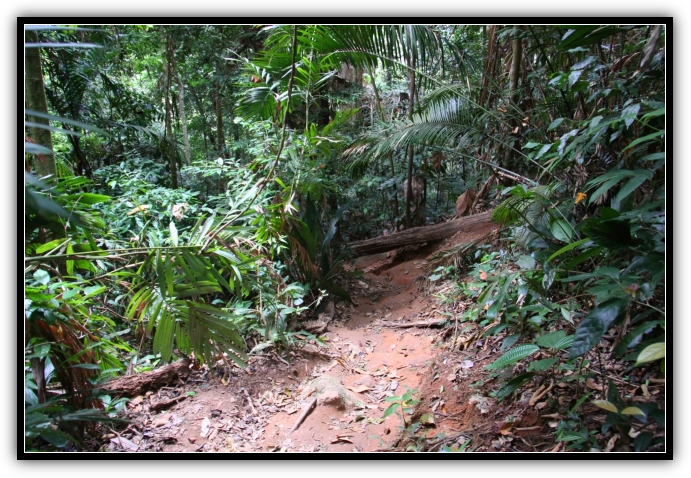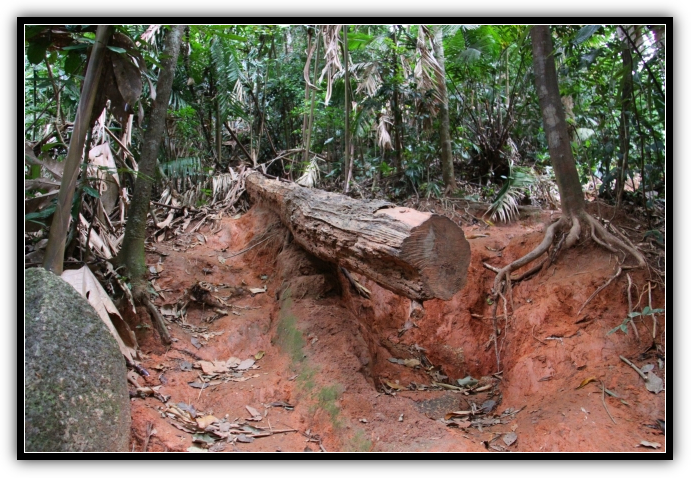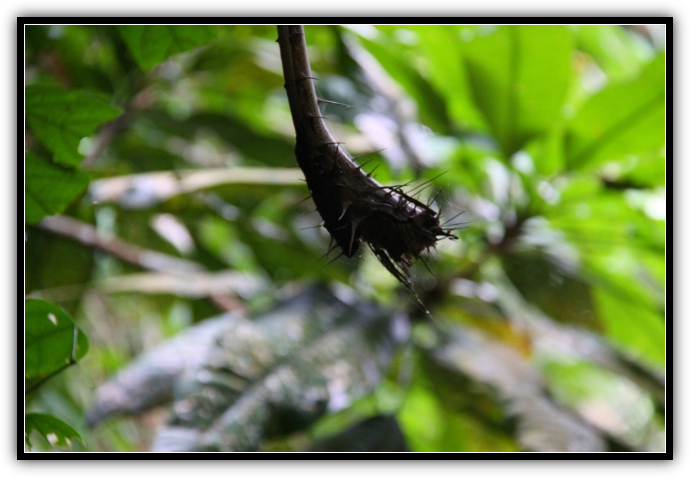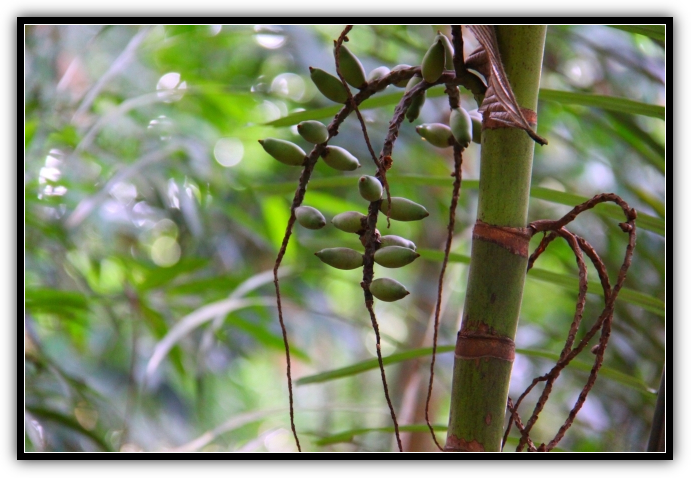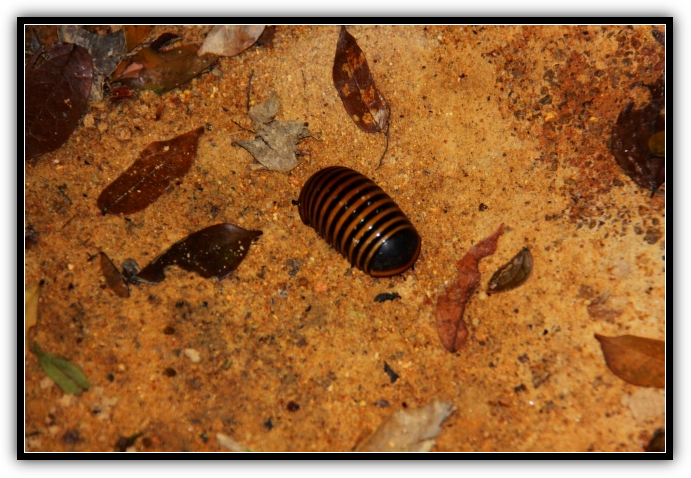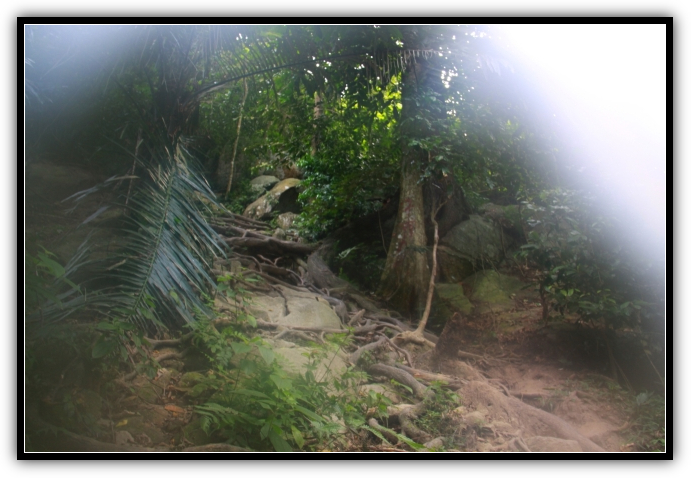 Just clogged.. not misty.. 😛