MacLehose Trail | Hong Kong
|
Well..well. well.. For obvious reasons this is one of the trip I shall never forget. 🙂
It all started when one of my trek mate here sent a facebook request where YMCA's HK trip for Maclehose Trial was to be covered in 4 days. It said 100 KMs. Honestly that didnt sound complicated or daunting task knowing Hong Kong did not have any peaks measuring more than 2000 feet. As usual my conscience took over and I signed up for the trip. We were told to have rigourous trainings. And indeed, the rest of the trekkers adhered while I spent those weekends with my wife in shopping malls and movie theatres. On a convincing note to my nagging brain, I used stairs (18 floors of stairs to be exact) oevery other day when I got home. I must say it helped. Else, am sure I wouldnt have had anything to post here. Seriously.
As the day neared, I made sure to put enough holes in my wallet by buying everything a hiker would need to say least Timerland shoes, thermal and hiker socks, couple of addidas bermudas, T-shirts, backpacks with hydra support, couple of sleeping bags and few more. It was 29th Nov 2011 morning – I found myself in the jetstar flight to Hong Kong wondering am I really ready. I had just one intention. To finish it. Somehow my intuition didnt believe and preffered to stay nuetral about it.
29 Nov 2011
Most of my fellow hikers came in the same flight and Gracie from YMCA had a simple plan for the first day. It was to have lunch, then a little shopping for hiking items (Hong kong is hiking heaven – so goods are relatively cheap. I searched some Hong Kong cheap hotels online and found one fit to our budget perfectly. Errrmmm. China is just an hour from here in boat). First stop was at a famous oriental resturant in nongkok which served dim sum. I told myself that to face anything. Well – not even the first one. Am a not a fan of chicken paw which served in hot clear soup. Later atleast 20 varities came to the tables and I somehow managed to eat few pieces of them which tasted nothing or sweet. My fingers were in pain as chop sticks were un-friendly. I appreciated the way the way they cooked a cake just in the steam and ate enough to keep me steady.
Little later, while every one waited, I just moved to a next convenient store to get a sim card, rest of the team moved to the nearby hiking shop. Damn. I had no clue and had to dig out my mobile to find a briefing pdf file to find Gracie's local number and managed to get to know where the team was. I promptly followed the signs in the crowded street of hong kong and joined the rest.
After few more shop visits, I was couple of more bags extra (am a pure consumer – I hate me!). That afternoon I felt like it was a hiking trip. I moved away from the queue and roamed the street to reach the meeting point for that day around 5pm. All the hikers were picked and headed to Wu Kai Sha youth village a base station for our trekking.
I must put a few words about the rest of the team. Every one looked pretty professional and had calf mussles at the size of my thighs. Few had their entire leg in the same size like a palm tree. I looked myself and convinced for obvious reasons.
YMCA has got a pretty big place in Wu Kai Sha youth village with few play grounds and lots of buildings tucked neatly right next to the south china sea (I guess). That evening were splitted in to team to get our food supplies for the next 4 days. I almost had half of what I need as I didnt expect hong kong to have some food which I can munch and digest. Anyhow my team, filled couple of trolleys of supply.Well – I was more of a spectator.
YMCA rooms are pretty decent and had necessary amneties. Even for familes they can be recommended.
After a shower, I sunk with many thoughts about the next day which is Day 1 of the 100 KM trail.
30 Nov 2011
In that colder place, it was bit tough to get up in the morning – still managed to take bath and got ready. One of the fellow hiker teased me I was dressed more of a tourist for my T-shirt. Shortly we were given 2 litres of water for the day. I quickly filled in hydra packs along with 2 other bottle considering my nature of drinking water. I fittled my DSLR to my hip using b-grip system. my backpack didnt felt like much of a weight and I was happy for that.
As per the plan we were suppose to cover the first 3 stages of trail.
[cc_blockquote_left] MacLehose Stage 1 – High Island Reservoir – Pak Tam Chung to Long Ke – 10.6 KMs – Easy [/cc_blockquote_left]
Stage 1 was like heaven. It was fully paved road and a gentle raise of the road and very gentle slope thats it. Pure 10.6 KMs of easy walk and when we did weather was cool and I had absolutely no trouble and I was quite convinced that I would be a "finisher". We passed through Yuen NG Fan Viewing point which offers the views of tai she teng, Chong hing water sports center, sham tuk, kei yan shek, Jin island, kau sai chau and tai tau chau. As the name suggest this walk (not hike) ends High Island reservoir. The beautiful Pak Lap Wan beach viewpoint not to be missed. Just near the reservoir, the memorial built for those who lost their lives during this resrvoir project can be seen. Baslat rocks (hexagonal rock formations) are plenty to see. If you recollect we have cover this in the Malpe beach entry in 2009 New year post here. This covers the stage one. Honestly, it was a easy walk.
[cc_blockquote_left] MacLehose Stage 2 – Long Ke to Pak Tam Au – 13.5 KMs – Moderately difficult – Which tried to kill me 😛 [/cc_blockquote_left]
Stage 2 – Unlike the stage 1, started with steep unfriendly path. Withing five minutes of the climb, I was gasping for breath and tried to suck a gallon of water from my hydra pack. Sun was right on my neck and tried to dry every single drop of energy I had. I started to make ways to those who wanted to pass and at one point of time I comfortably found myself as the last. Couple of poles were brought to life to support me. Just before Tai long Wan panorama I had lost my every bit of energy. My snack packs, glucose, water everything proved to be not much of use and I was sitting for every 10 feed for 3-5 mins. They were steep and I had enough load to slow me down. Gracie advised me that it would be daunting task to continue with the stage 3 and suggested to return to base station after passing through a beach. I assured them back saying I should be fine. By the time I reached Tai Long Wan panorma view (which is the highest place in stage 2) I felt I may make it to the stage 3 thinking the rest would be of easy walk. I found walking another 1 hour with all my loads the first – the heavy 50d beast, tired. We passed through Long ke beach which was quite scenic and private. Heard that only boat or hiking will get people to that place. After a shortwhile, we stopped at a beachside huts which served some nice food. i opted for a fried rice. It was a very scenic place to eat our lunch. But by this time, my hope to cover the rest of the day was a big question mark but I was pretty confident that I would make it. I was under the impression that we have had reached the end of stage 2 but it was hardly half of the way and there was another whopping 5-6 Kms of pure pain was waiting. One of the YMCA guy helped me to carry my load and still I had trouble to cover the stage 2. At last I convinced that the stage 3 wont be possible and happily accepted to return to Base station. Let me face it, from this point on, I didnt get a proper picture. I do not want to use any other pics too.
[cc_blockquote_left] MacLehose Stage 3 – Pak Tam Au to Kei Ling Ha – 10.2 KMs – Very difficult – which would killed hadnt I skipped. [/cc_blockquote_left]
Stage 3 – Skipped. Shame on me! I got some sleep to ease my legs and believed I would be able to walk next day. Camping at the stage 3 was skipped as all returned to base station. Those veterans claimed that the stage 3 coverage on day 1 was the worst idea.
01 Dec 2011
[cc_blockquote_left]Stage 4 – Gilwell Campsite to Kei Ling Ha passing through Ma On Shan 12.7 KMs [/cc_blockquote_left]
Termed as one of the toughest of all stages. This time I packed almost nothing and got just 2 bottles of water and filled my hydra pack. Locked my DSLR at the base station. Early breeze gave me positive signs for the day. There were 2 teams which nature has formed. I started with the second team and ended up catching the first team at the end of the day.
[cc_blockquote_left]Stage 5 – Gilwell Campsite to Kowloon Reservoir though Lion Rock [/cc_blockquote_left]
At the end of stage 4 I caught up with the first group guys. As usual maintained the last position and walked. It was getting dark slowly. At 30 feet distance I heard the voice saying this side (on left) and I acknowledged. After walking further 30 I realized the trail was suppose to stright not on left. But I was sure I heard the voice and saw Dennis when he told me to take left. I was bit confused. To make it worse the left was suppose to go to Lion Rock and the straight route clearly says that the continuation of trail 5. There was a warning board stating that the path to Lion rock is only for hard core trekkers and dangerous. Half- heartedly I took left and in less than 5 mins the path was getting pretty steep. Dark was catching up closely. I couldnt hear anyone at all. My calls to Dennis or my hellos were never acknowledged. Another 5 mins of power running on those steep mountains lost my hopes that anyone passed that route. When I was about to give up my calls to return to the regular path, I heard Dennis' voice – I must accept I was relieved. Nothing worser than getting lost in that dark without proper food and water at that cold weather. They announced a news that this is not the actual path and promptly replied I knew very well. View was pretty good from the Lions rock cliff.
Getting down to the regular path of the stage 5 was kind of vertical cave walking for me. It was totally dark now. Somehow we managed to reach the actual trail which almost hardly half a KM from where we started to climb. In hills, hours of walking just gets you 400-500 meters at best cases. 🙂
We all agreed to return to Wu Kai sha village for night cap.
02 Dec 2011
Day 2 gave a big boost and I told myself that the rest wont be that difficult. By this time, my body started to support my stretches of whole day walk. I say its all in our brain. It says and body listens. As per the plan we were to cover stage 6,7 and 8 for the day. Nearly 21 KMs of walk.
[cc_blockquote_left]Stage 6 – Kowloon Reservoir to Shing Mun Reservoir – 4.6 KMs [/cc_blockquote_left]
Stage 6 wasnt that difficult. It was just like walking a mountain in circle and that reached Shing Mun Reservoir.

[cc_blockquote_right] Stage 7 – Shing Mun to Lead Mine Pass – 6.2 Kms [/cc_blockquote_right]
Stage 7 was just another thing of pure pain. But I was composed and didnt bother much about it. I maintained my phase all alone and didnt like to join anyone. Hardly there 4 or 5 behind me in 10-15 mins gap. This needle hill looked funny but treated me worst. It was unforgiving. From there, view is extra-ordinary and if you are afraid of heights, thats not the place to use as a stop. Going down that needle hill was lot dangerous than the pain of climbing it. Somehow I managed to go down. I was able to see the first group all the way in 20 mins of distance. By lunch time, I caught up with them but they resumed their walk while I sat for my lunch.
[cc_blockquote_left]Stage 8 – Lead Mine Pass to Twisk – 9.7 Kms. [/cc_blockquote_left]
Stage 8 – I must write a lot about stage 8. This is one of my favorite stage which started with steep climb and then maintained its height. Wind was very powerful and the path was quite narrow. My steps were quite calculated before placement. 😛 This stage covers the highest place in Hong kong at Tai Mo Shan. Space observatory can be seen in the middle of stage 8 which is a restricted area. However the walk is pretty good one except that the stage is quite long. I ended up catching the first group just in time at the end of this trail. We caught a bus to city for dinner and returned to base station later.
03 Dec 2011
Stage 9 and 10 to be covered that day and ofcourse a whopping 23 Kms. By this time, despite my pains I was fully confident that I would be able to pull through the day which would mark the completion of the hiking business.
[cc_blockquote_left] Stage 9 and 10: Route Twisk to Tuen Mun. [/cc_blockquote_left]
Being the last day of the hiking gave me additional energy to pump. I treated myself regularly with fruits and nuts which kept me walking. I didnt stop for lunch – if I can say, had a walking lunch. Eating apple while walking wasnt that tough. I still maintained walking all alone. Back at the camp, I was praised for perseverence (ofcourse minus the 3rd stage). Stage 9 is full of tombs which I learned in that evening. Its better not knowing things at times. We passed through Kat Hing bridge.
Stage 10 started in a shy way. Most of us didnt realize that the stage started except me. This path is quite boring and tiring for its length. We were well warned that the closing of this M200 marker is quite tough to find and told us to keep track of those markers. I timed my walking and started looking for markers after M190.
Trust me, for such a wonderful trail (a full 100 Kms of trail) ending cannot be worst than this. It ended straight in a road junction. No one would believe unless they search for the M200 marker. I believed I was 3rd to finish. But little later I came to know that I was first to finish. I was bit proud about that and helped my stage-3-skipper humiliation part.
That was all and the lesson learnt was suppose to be written as a small book atleast. Or if I can summarise here, Its all in there – your brain. Stretch it. Tell it there is nothing called pain. It will help you to conquer everest without training. 🙂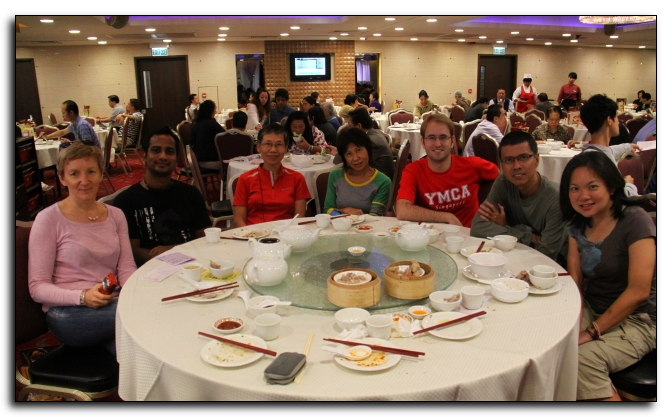 YMCA MacLehose Trail fellow hikers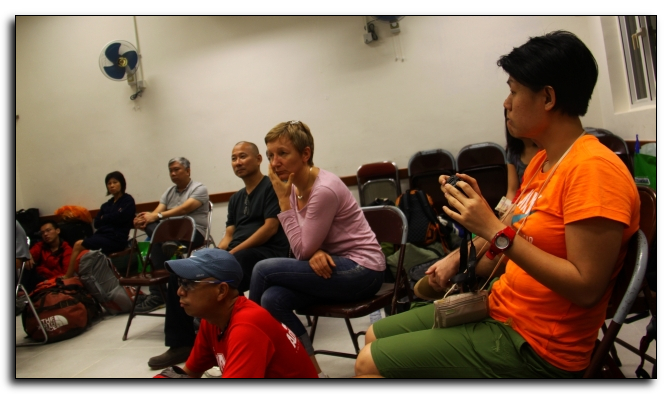 Wu Kai Sha Village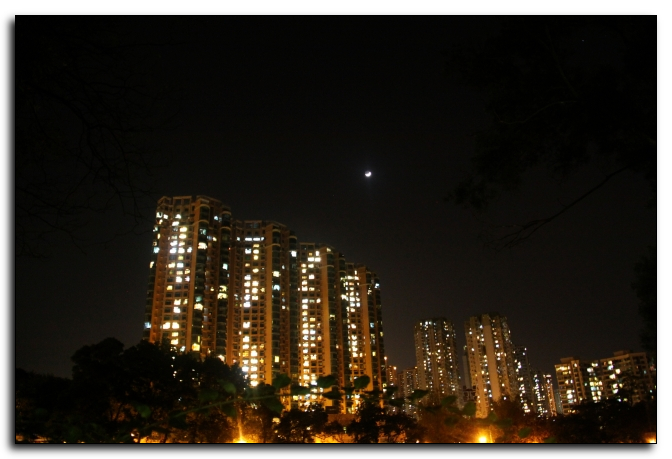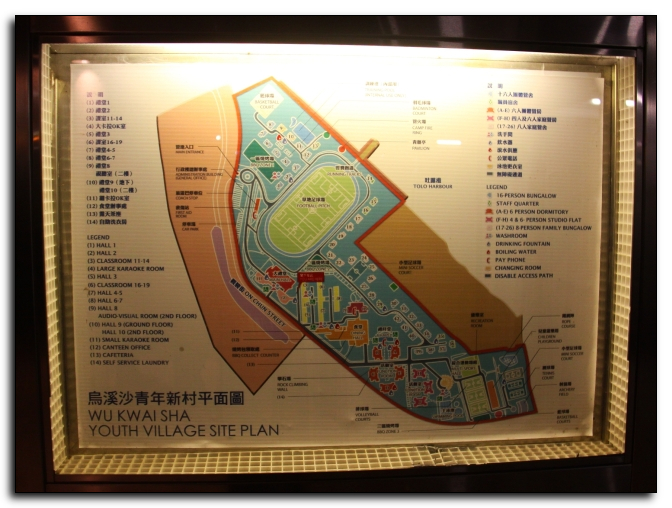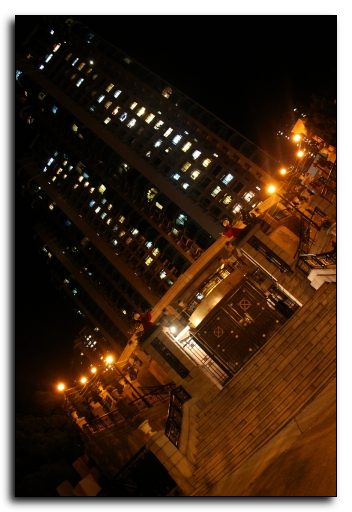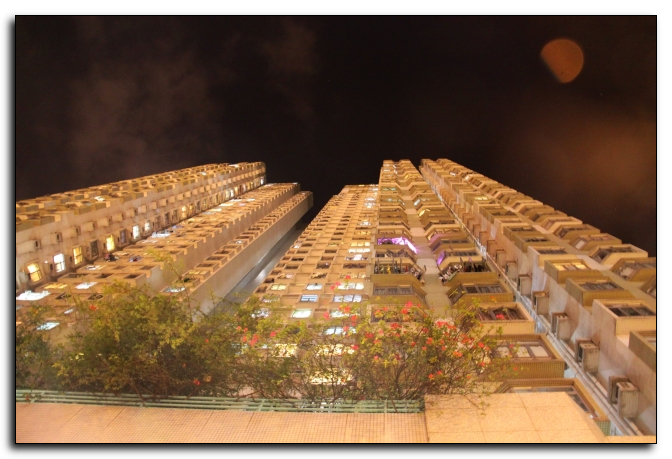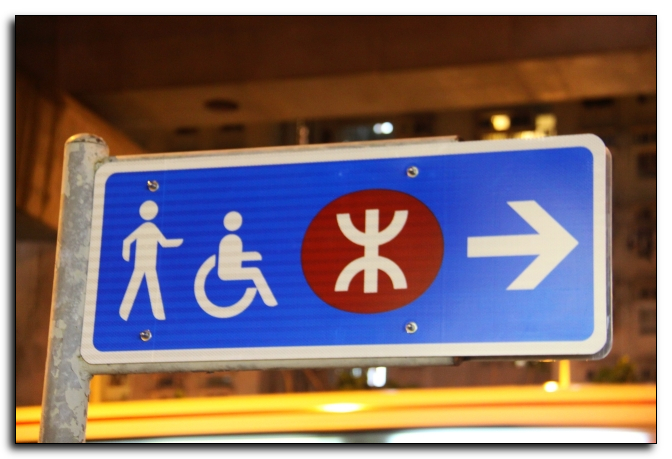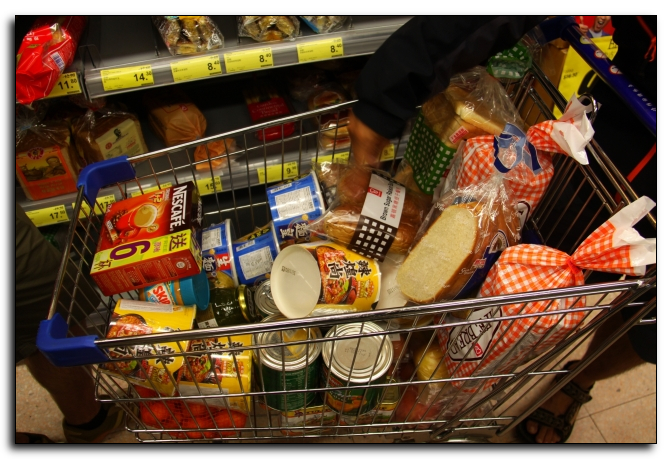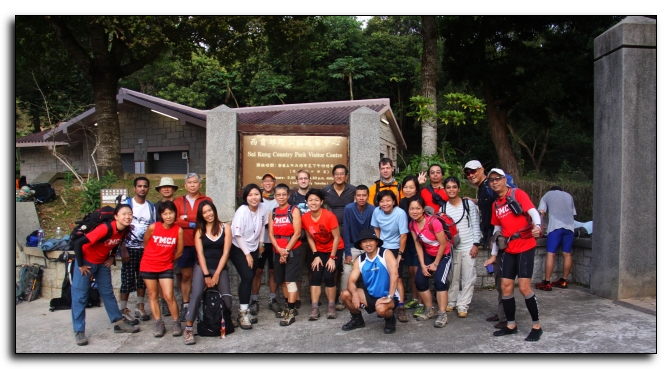 MacLehose Starting point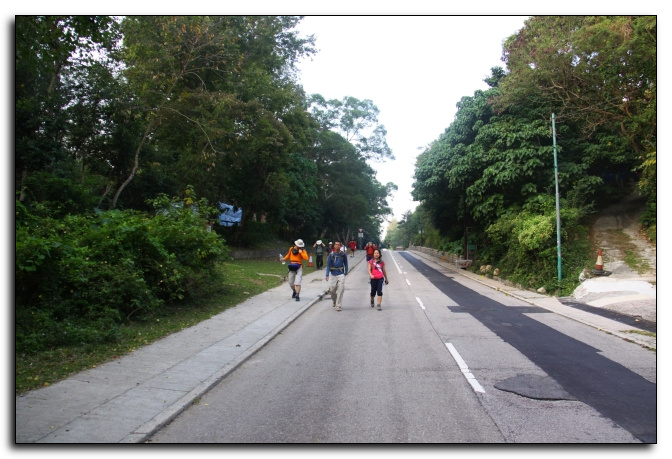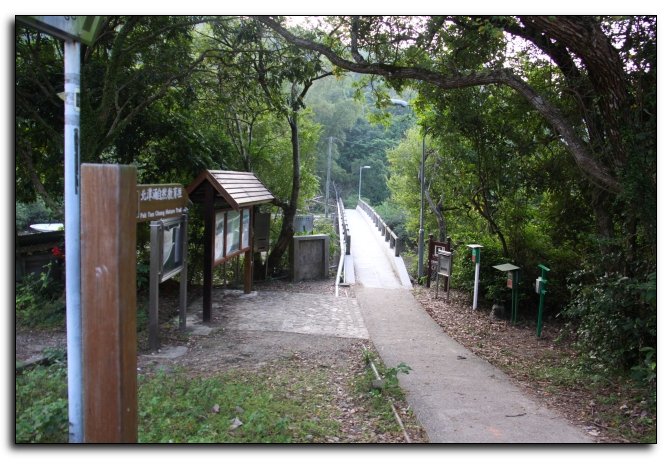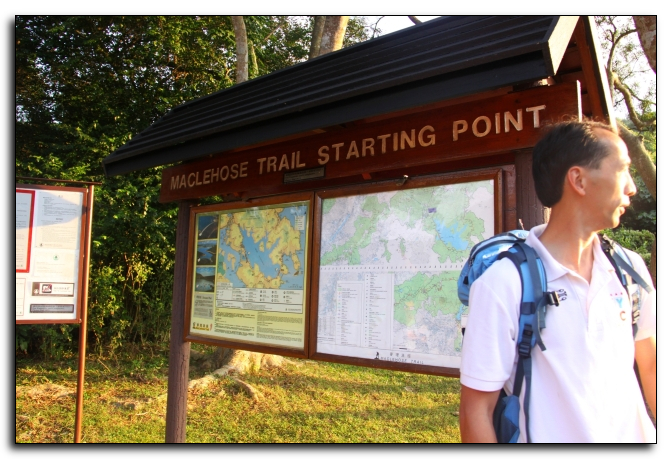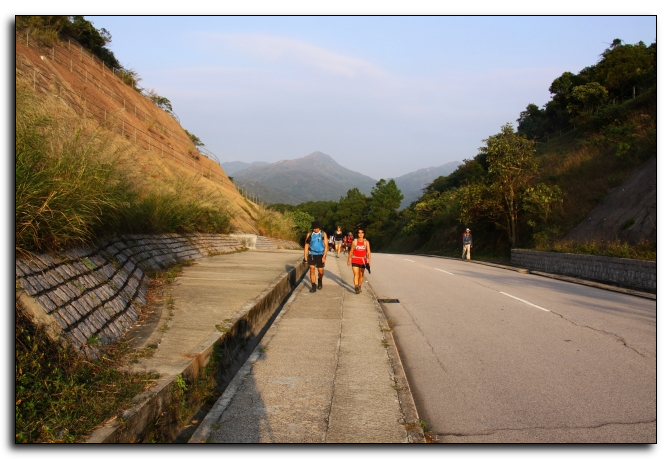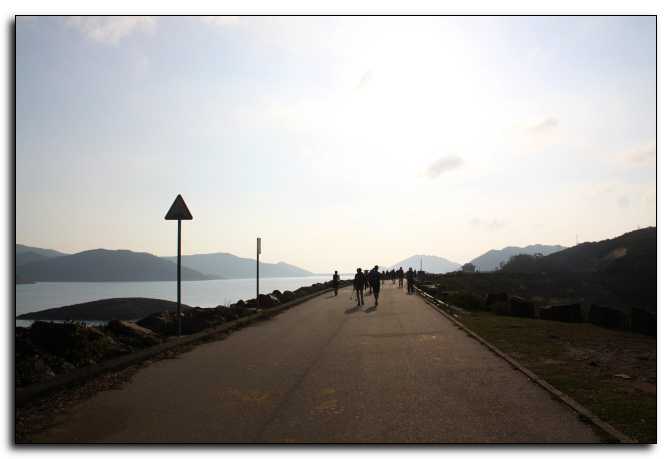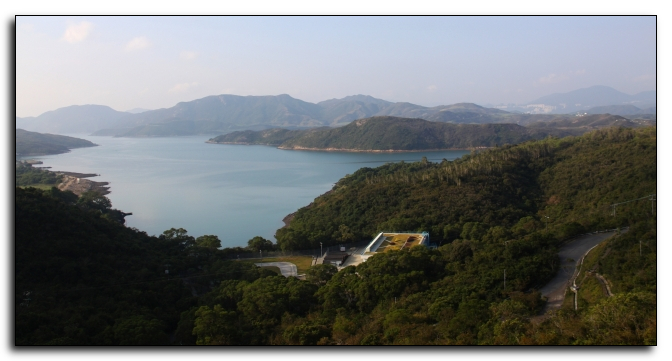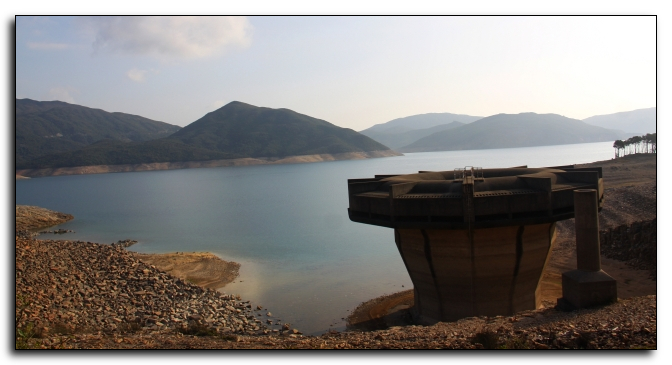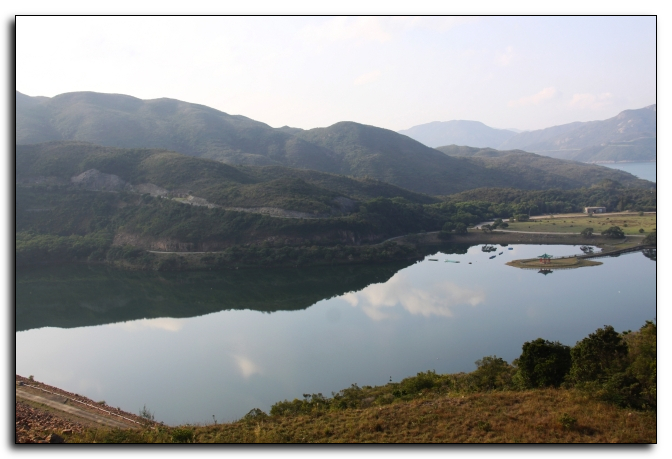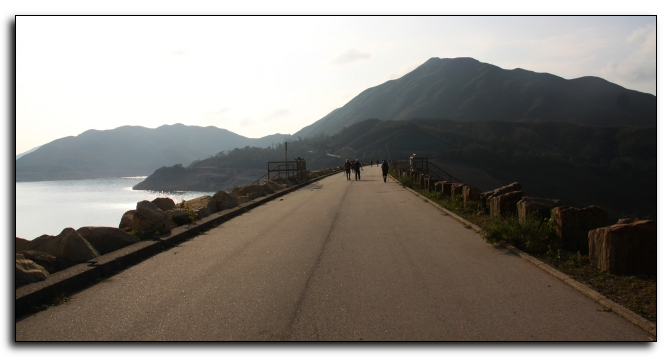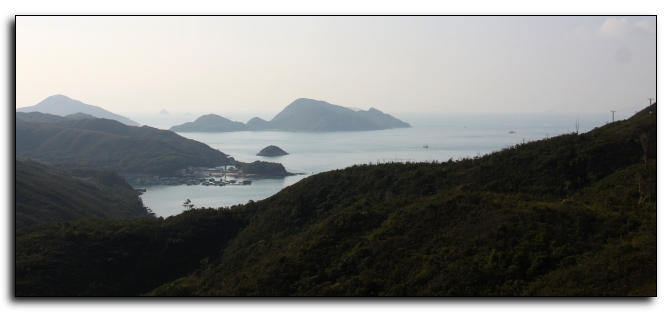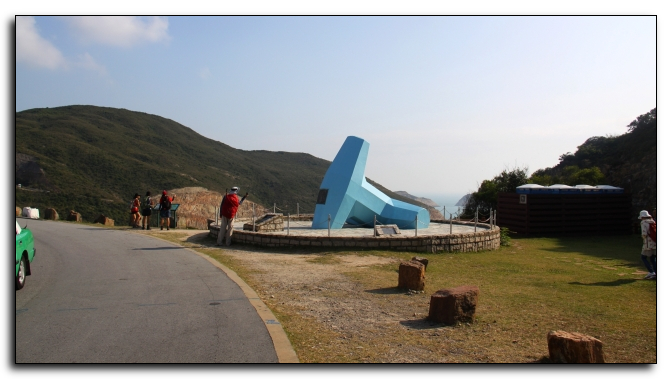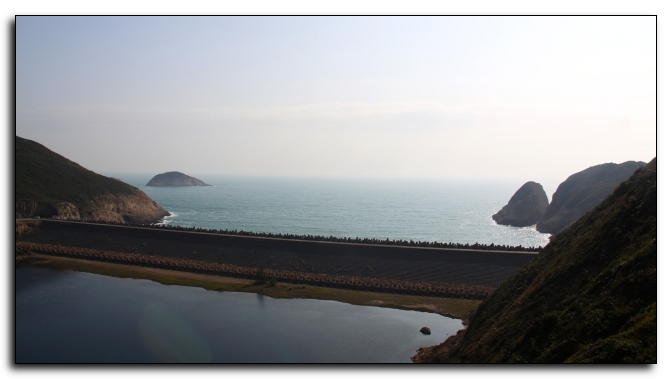 High Island Reservoir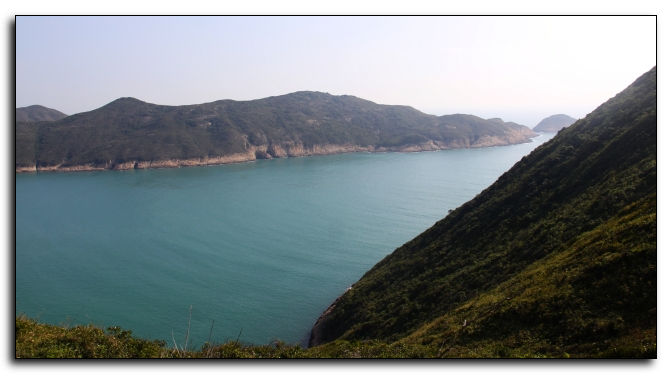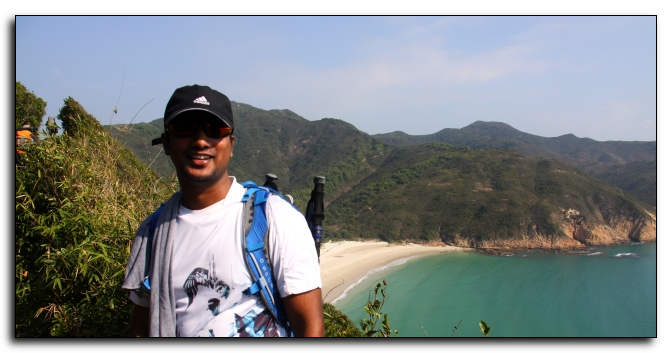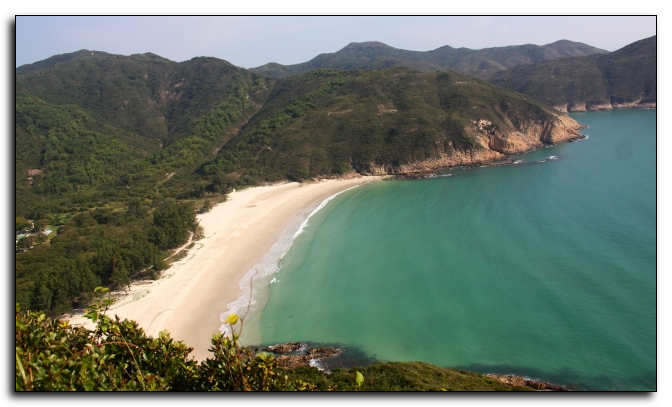 Long Ke beach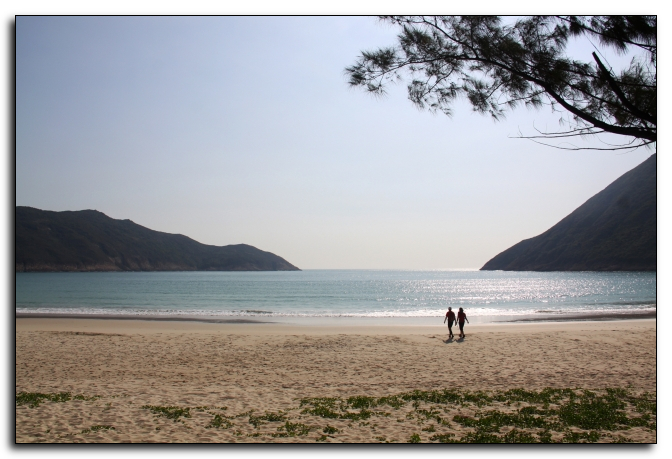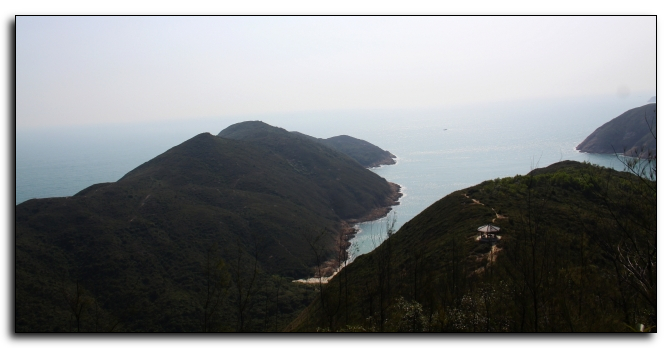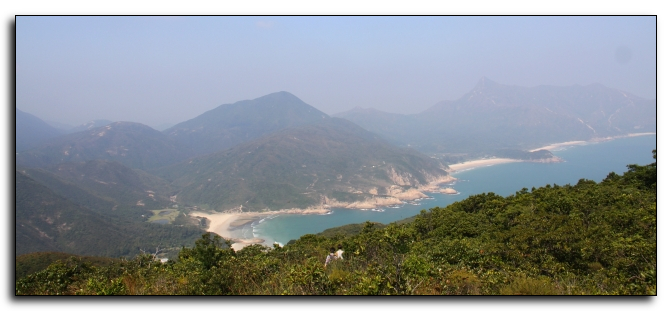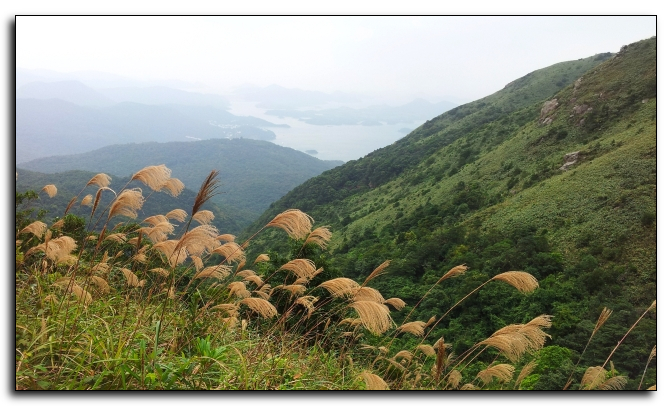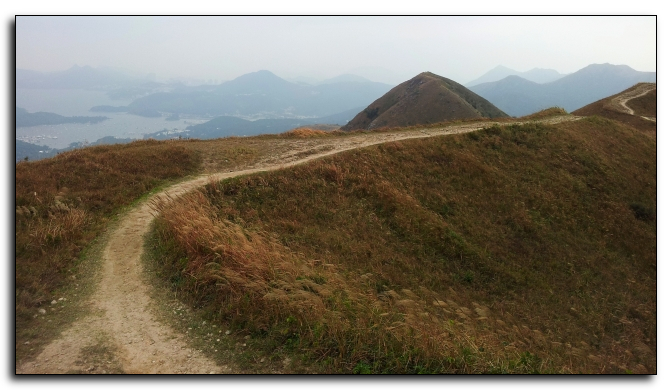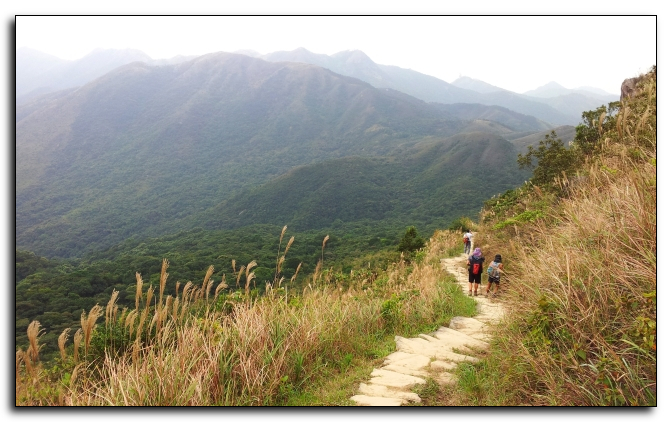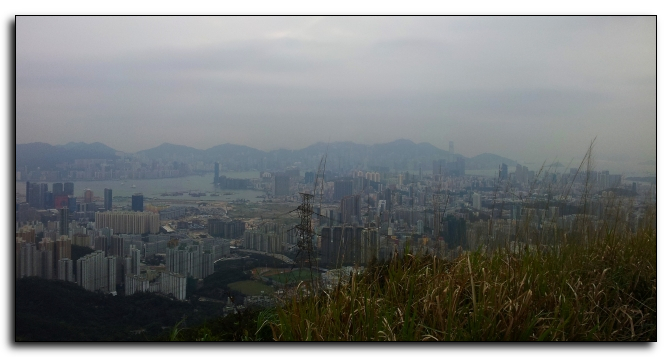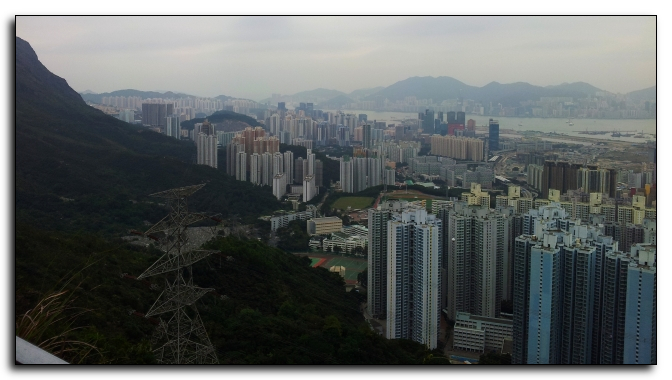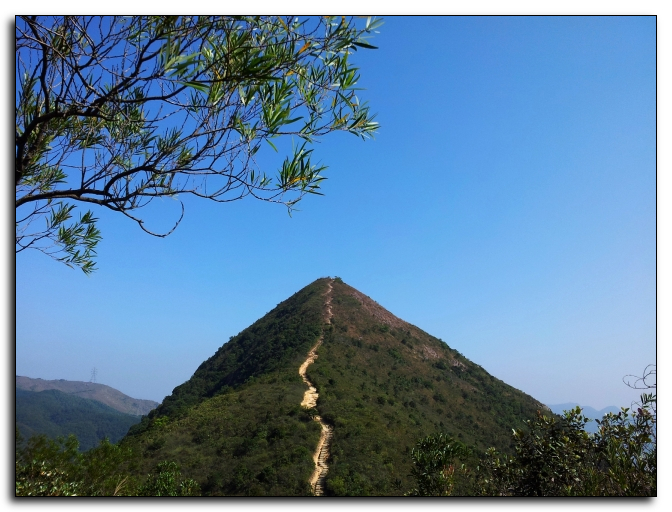 Needle hill. 😉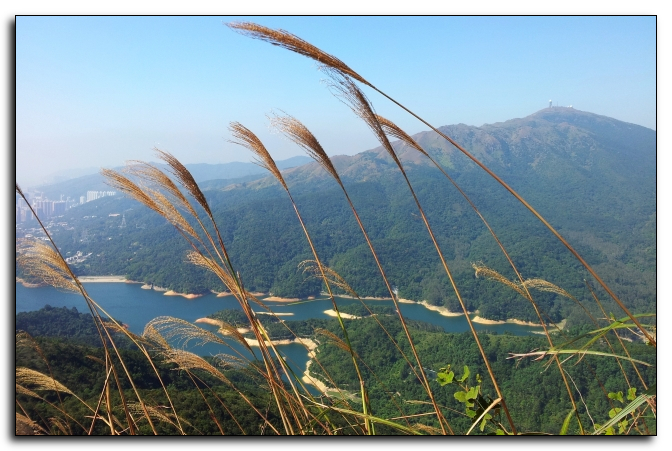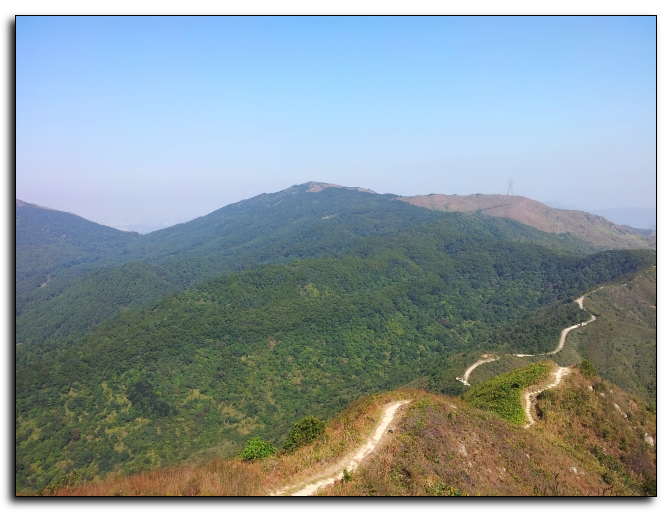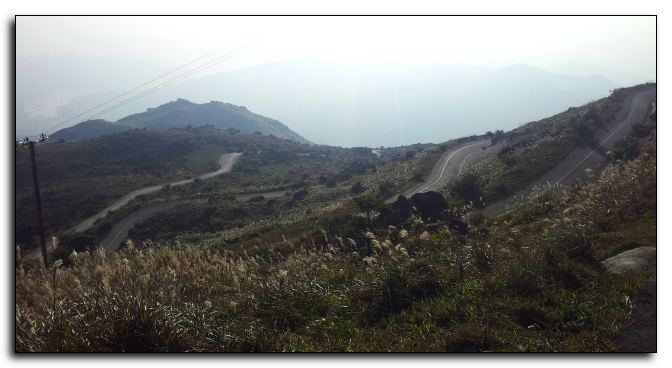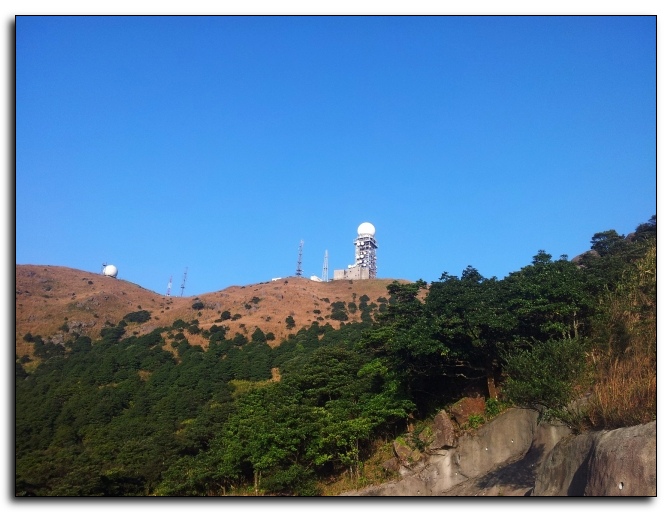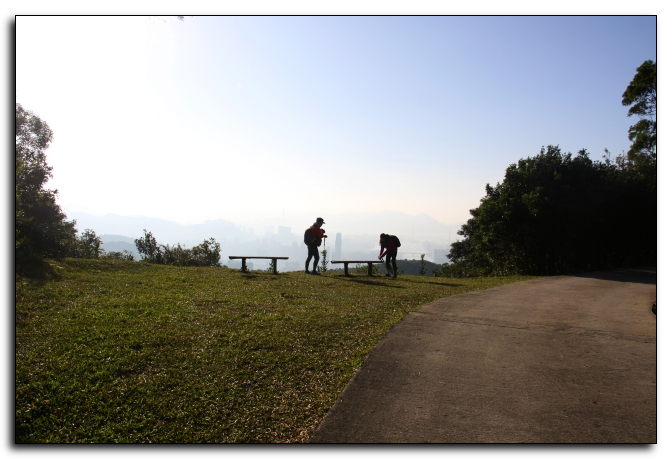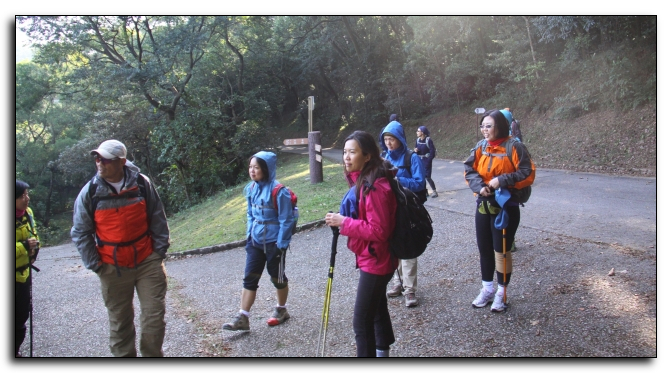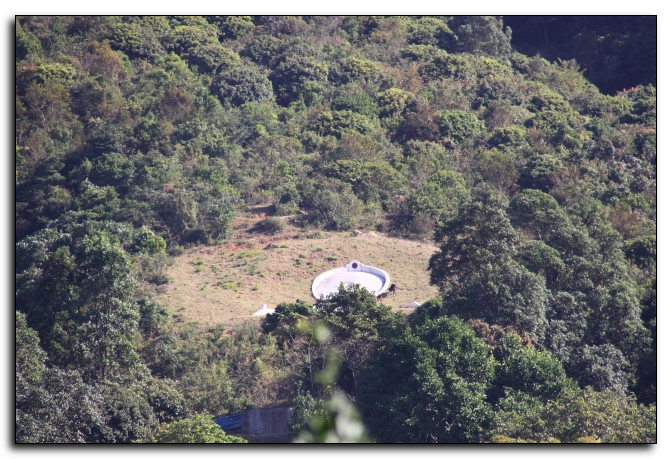 Tomb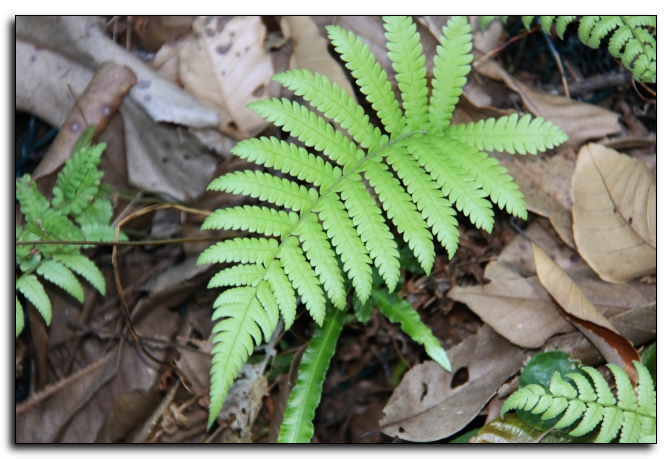 Fern – a bloated version (NZ)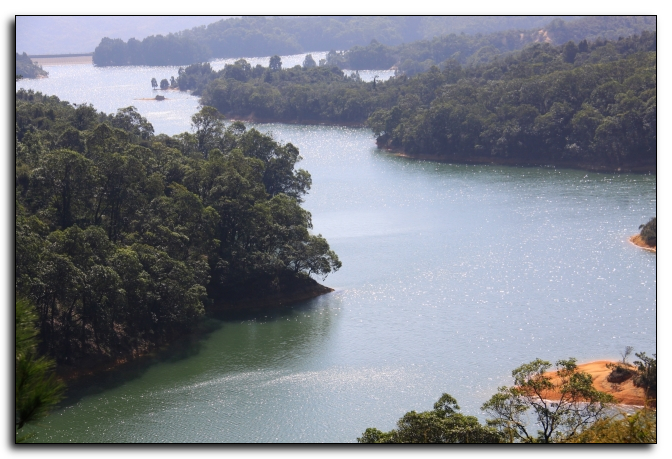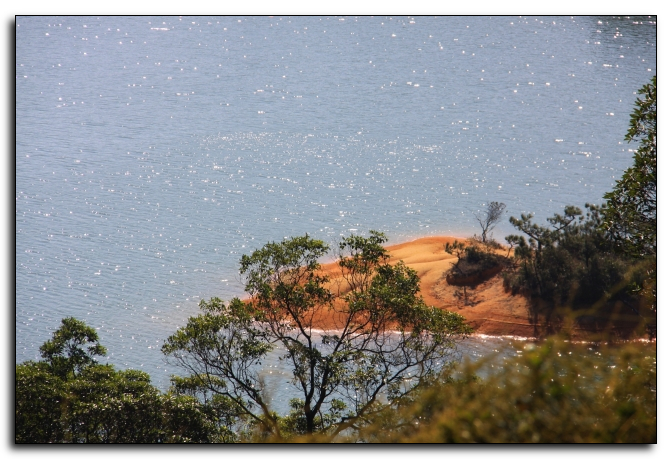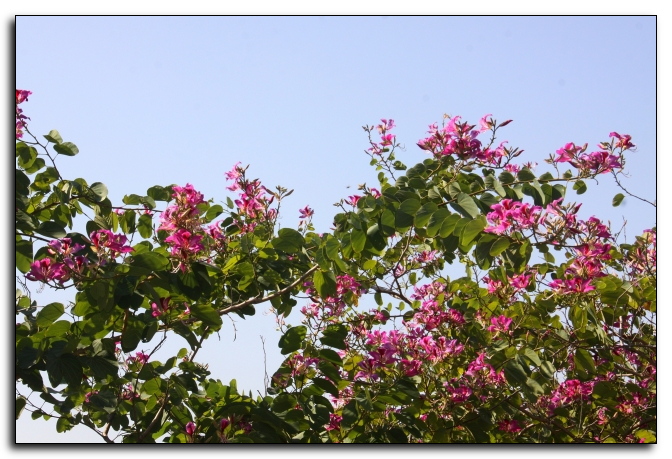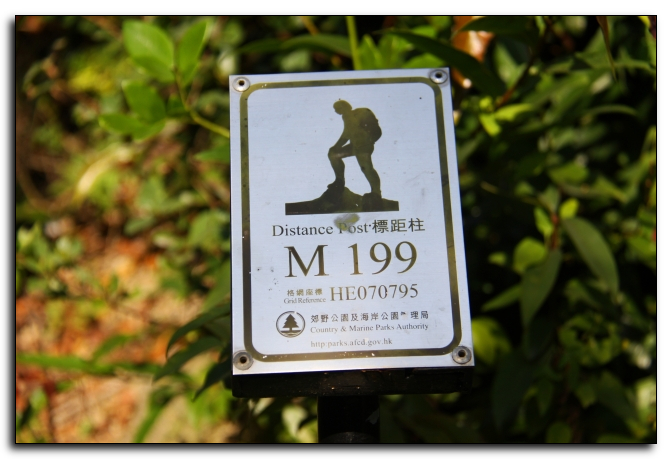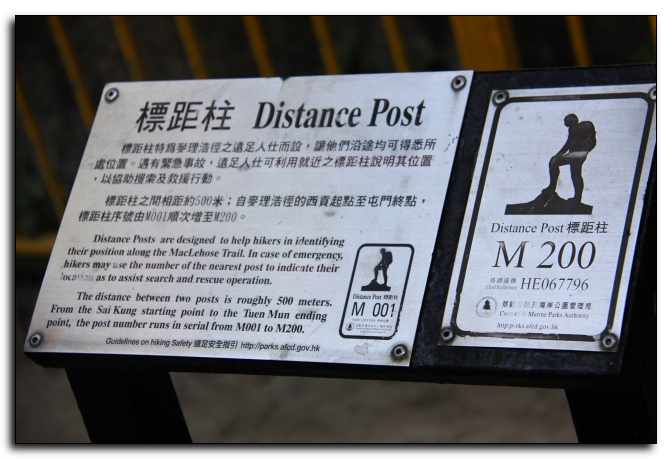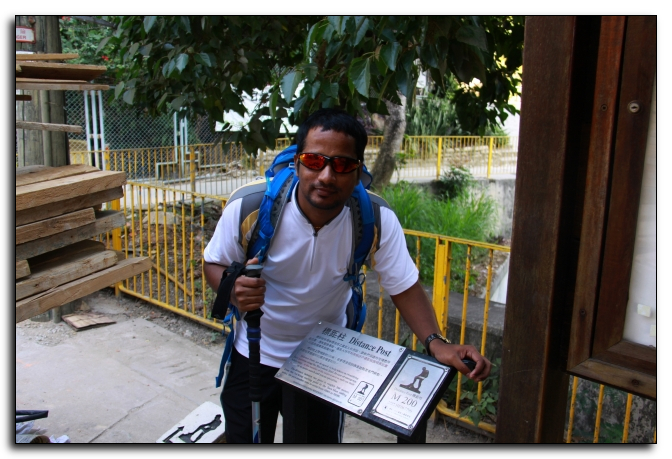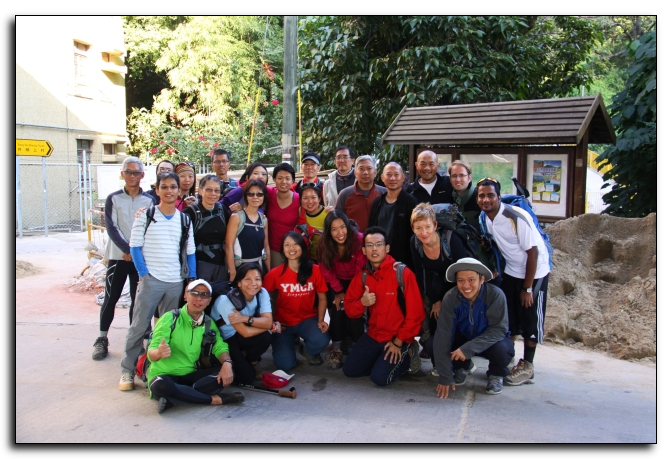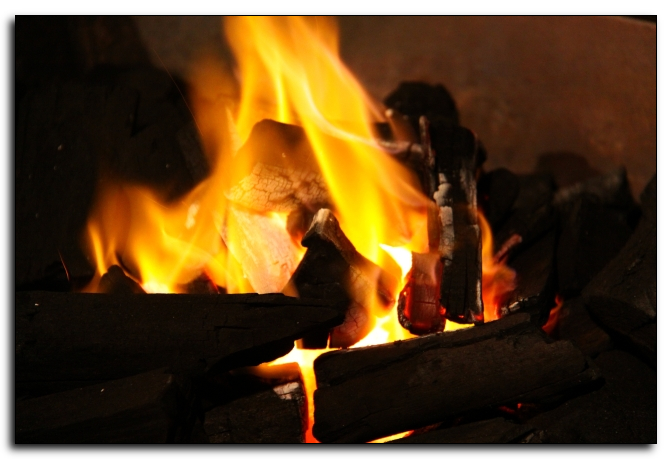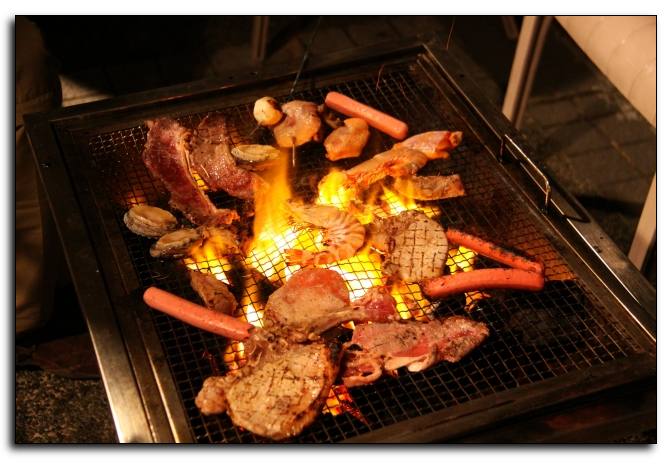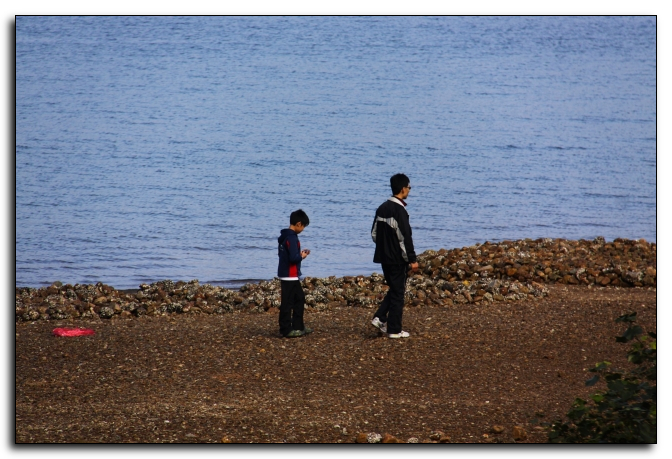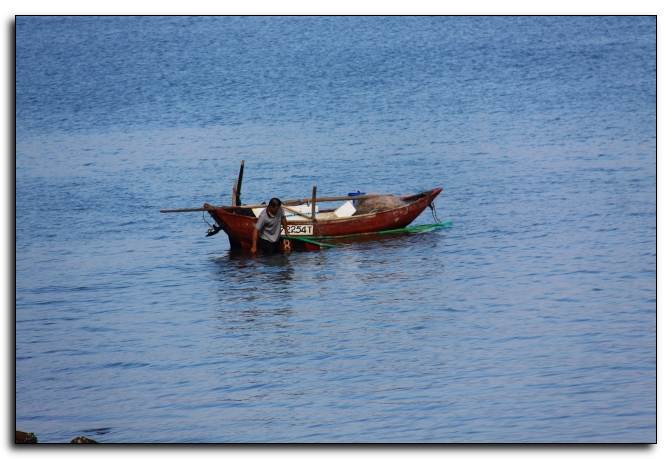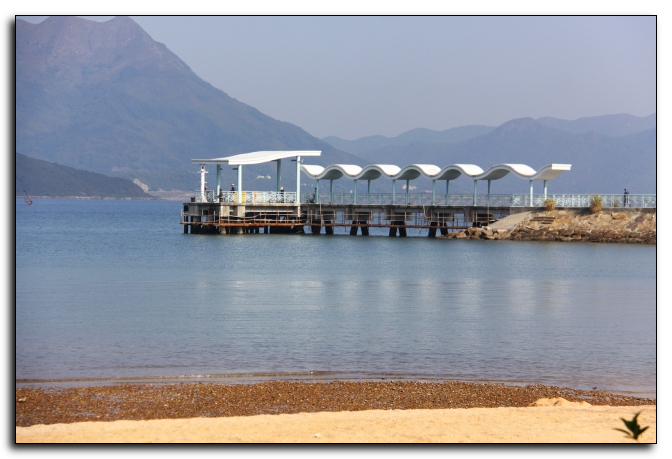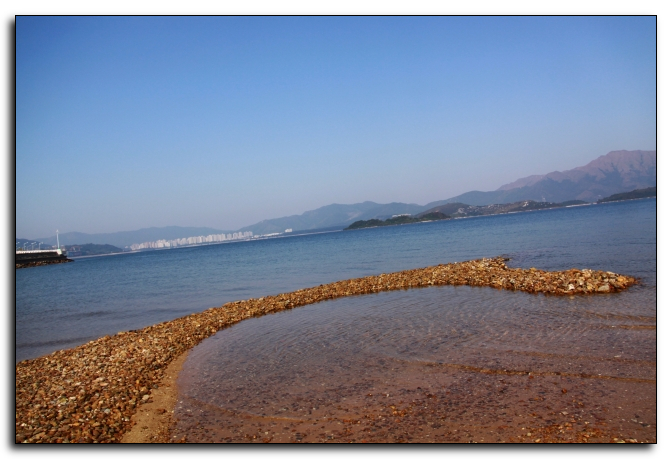 Wu Kai Sha beach