Milford Sounds Drive | NZ 11/16
|
Drive to Milford Sounds
Oh my..my..my. Where am I going to start. I would need time to collate the things I should write here. I don't want to miss anything at all. Not even the smallest detail.
Miford "sounds"?
Na, it doesn't sound at all.
In fact, they should have named as Milford fjord or Milford Fiord.
If a little definition needed, Sound is actually an area covered by seawater that is larger than bay , wide, deep. Fjord (Fiord) is narrower channel like but runs deeper than the sea with steep cliffs created by the might glaciers and their meltdowns. And if you are curious about this Fjord-word, it came from Norway where many Fjords can be seen.
Fiordland National Park.
Fiordland National park is approximately 1.25 million hectares and the largest in the New Zealand. Obviously this virgin-looking landscape secured a place in the Unesco heritage site. This site proudly includes the neighbouring Mount Aspiring, Aoraki national park to share that prestige.
I was looking for this day very much as this is the highlight of the trip. I had my dreams running wild about this place. It's a sea, extreme cliffs that's rise nowhere from the sea all the way up to the heights of 1000 meters with nice snow caps with Serene, calm looking seas. Sounds interesting isn't it? 😉
Luckily, it was one of the clearest skies in those 9 lovely days. We started right after our breakfast to cover most the attractions on the way before we reach Milford Sounds for an Overnight cap at Milford Mariner. Road distance between Te Anau to Milford sounds runs at 121 KMs that takes little more than 2 hours. If we add relaxed scene stops it may run well over 3 hours. We tried not to miss any of the stops that had a board. 😛 Curious eyes!
As I mentioned earlier, people generally do a day trip from Queenstown which is too much of a travel in one day and mostly rushed. People choose flights also which has the lowest on-time record due the geo-location of that place. If a straight line been drawn, it will hardly take 130 Kms from Queenstown. But what we drive actually is more than 280. Somewhere I read that they were working on a better road plan but got dropped at might disturb ecologically. Anyhow, its worth that long journey I would say. 😉 One thing to note is we don't get fuel until we return Te Anau. A full tank is highly recommended.
Lake Te Anau feasts our eyes until Te Anau downs which is actually starting point of the famous Milford Track. (This is one of the most famous tracking route and scrutinized thoroughly. This is called Finest walk in the world by one of the New Zealand's poets. This track has its obvious Maori routes which was used for transporting Jades (Greenstones) to the mainland. In order to tramp this track one need to get prior permissions and mostly it has to be sponsored by the guide companies which does group tours. Only north-way of tracking is allowed and strictly to use the mentioned accommodation that are limited. Only during summer these conditions are applicable. This track runs 54 Kms and to be finished within 4 days. If more detailed needed Dept of Conservatory of NZ may help).
I was routing for this track earlier in my plan, however dropped later as the overheads were high and making her to walk that much of KMs would be a tough task for me. Roads were nothing less with the finest views which further made to stick with the road.
Right before Te Anau, we got a place to get our mugs filled with nice coffees. I was even felt jealous at those people living, enjoying that secluded life. The woman who helped us was happy for a chit-chat and told us the winter will be unbearable and the shutdown the lodge, restaurant and move near to Queenstown. Living in Singapore for the last 5 years made me to forget that the season-changes totally. We were able to feel the sun on our skin that day and my assumption that the places near to poles will be colder was totally wrong.
Eglinton Valley
After like an hour of smooth woods covered journey, mushrooms of Hills appeared after what it seemed like a long plain desert of green grass. Promptly my wife announced that we reached Eglinton Valley verifying the maps after I saw the board which was announcing the place in bold colors. This place is really beautiful and an excellent stop for shutterbugs. Probably this is the only place where a picture can be taken that covers the hill and us completely. I tried to pose for some pictures and all went in vain. One of the curious was on a bicycle all the way from Queenstown. At mirror lakes we managed to have a word with him and he said confidently that he would reach Milford sounds in 4 hours. (And we took more than an hour from that place in CAR).
Mirror Lakes
Our next stop was Mirror Lakes. This is one of that mystic looking place that offers the mirror images of the nearby mountains. This is created by the Eglinton river as it flowed through the valley. This flows all the way to the Lake Te Anau. During this flow few pools are created and abandoned later which are called Oxbow lakes. These lakes doesn't get those gentle touches of the wind or even breeze, which makes the water to look still. However those ducklings are euphoric and show that they own that place. Happy feet! Boards read that this place is really quitter at the mornings and the nests can be seen after hours of observation. Also if we are lucky we may even see Australassian Bittern or (in a easy way) shy fernbird. Sad to know these are endangered species. Right under those calm waters long-finned eels live happily. Those eels calculate moon phases and decide when to start their journeys to Sea to complete their lifecycles. Young eels return to the same places where their parents lived. Height of mysteries.
We didn't stop at Knobs as it was less alluring, really. 😛
Lake Gunn
This is one those places we feel that we already own that. Lake is simple and shallow. Enough place to use for barbeques and camping. Perfectly tailored for our needs. We learned that there is track that runs for 40 mins for return that gives nature walking experiences on the shores of the Lake Gunn.
The Divide
The lowest east-west pass in the southern alps. This is the starting place of Routeburn, caples, Greenstorne Tracks to Lake Wakatipu (Yes- the one Queenstown touches). But am afraid we zipped through this.
Key Summit
This tramping route starts from the Divide and follows the famous Routeburn track in the forest then reaches Key Summits. Its learned that it takes 3 hours. This one joined the skipped list easily for us.
Lower Hollyford road turnoff and lookout – Pop's view
This is one of the spectacular places where never-forgiving-look hill that oversees a superb valley covered by distinct hills. Even now, with all the engineering achievements, this place looks bit dangerous. The legend Maoris tamed this land on all seasons. They searched for the precious rock takiwai (called bowenite) and pounamu (greenstone or jade). Hollyford river has fame for stopping them with its power often mostly with water or snow. They called avalanches as hukahoro and worried less.
This road construction from Te Anau to Milford started in 1929 by non-professionals. They built the road very slowly and when neared this hollyford valley started settling down too and created that little town after realizing those avalanches were part of the winter drama.
Creek Falls
Little later, creek falls greet our eyes. They look at the most lovely turquoise blue, looks the cleanest and pure. This has also a route that takes 2 hours to complete.
After this all those high-rise mountains were leaking beautiful small streams that's less than falls and greater than vertical-streams.
Monkey Creek or Lyttle's Flat, Mount Talbot
Imagine a small stream with pebbles and the carved stones that look blown up potatoes, spectacular icy mountains with snow caps and a flat where grass throws the autumn look. That place is this. Mount Talbot is the special attraction that has a veranda full of snow and pushes away the overfill. The rest of them are part of Darren mountains that's visible there. This also offers better view of Upper hollyford.
Homer Tunnel
This was opened in 1954. And frequently closed during winter whenever the avalanche plays cat and mouse game. And poor people, if the snow finds the tunnel a safe place to hide, takes ages to make that road good for the vehicles. This was one of the best engineers feet at this complicated location. We the might humane, didn't budge for nature, drilled the mountain between the valley of Eglinton and Hollyford river near cleddau. Signals change every 15 mins from 9 to 6 in the day (yes – its one 'scary' way) and this signal system is only during summer. In winter, avalanche risks are high and they don't want us to park the car waiting for the signal at that time. It was work and work-in-progress between 1935 to 1954. I was happily clicking the Kia's without realizing that. 😛 Govt is considering making that tunnel into two ways or getting a avalanche shelter.
Kia
It's the not the car. It's a breed of rugged alpine parrot and unique. These are inquisitive about the surroundings and cares least to fear human. These little are bit rugged to build their nests at the rocky mountain cliffs life vultures and show interest in eating junks. But please do not feed them. During winters they hate to eat berries for that fact. When we were there, It was literally asking for food, glad that I didn't have any. It was negotiating with us for a while and checked if the rubber can be peeled off from the protective windows. Shortly, our signal turned green and said bye to that. It was ignorant and cared less even to look at me.
Tunne is very dark. Headlights are mandatory. Water is trickling everywhere. This stretch gives a feeling that we are driving right inside a coal mine.
The Chasm
In simple, a gap formed by the ever persevering water. These look as if they have been carved and finished to the pebble looking giants. There are holes, pits and all look they have been drilled by the finest machines.
" The finest workers in stone are not copper or steel tools, but the gentle touches of air and water working at their leisure with a liberal allowance of time" – David Henry Thoreu.
We got to park our vehicles in the carpark and enter the jungle. Pathways lead to steps and we hear the noisy falls that drilled vertically right on the rocks. Little further walk gets us to the river and the remains of previous full flow of Cleddau river. This river has the same attitude when it passes the hard rock and the soft rock. Soft rocks budge and allow the river to create series of falls. These soft rocks join the river's journey and meets the hard rocks. That deadly combination of soft rocks and water carves the hardrock over the thousands of years through grinding and swirling. This place is ever-changing.
After that, a short drive took us to the Milford car park. This place is quite dense with nature's own things. Water falls, creeks, fiords, hills, cliffs, sea, and freshwater. All at the same place.
Car parking is almost 10 mins walk from the actual Milford Sounds – departure terminals. Near the carpark we have eateries (blue café) and few other facilities. We parked our car at the end of the car park and spent good amount of time on what to carry and what not to carry to the vessel for the night cap.
Download Milford Sounds Drive slides here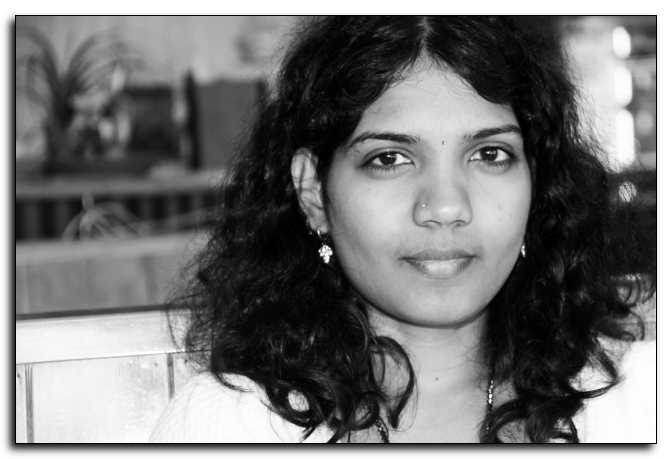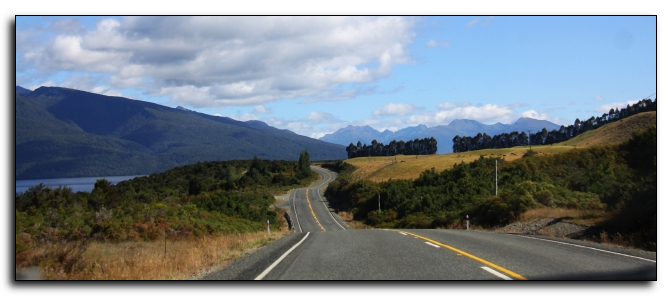 Te Anau Lake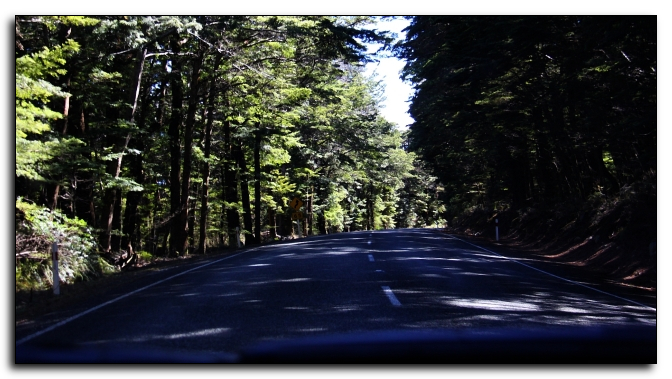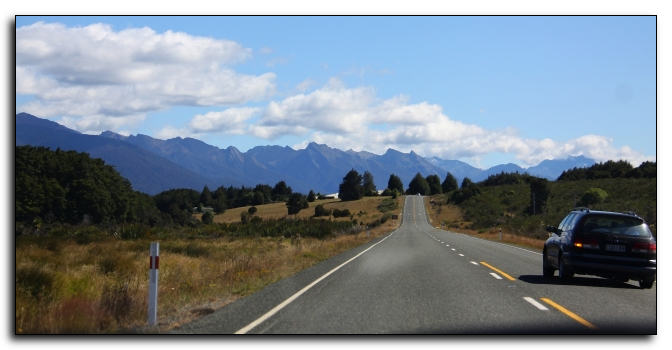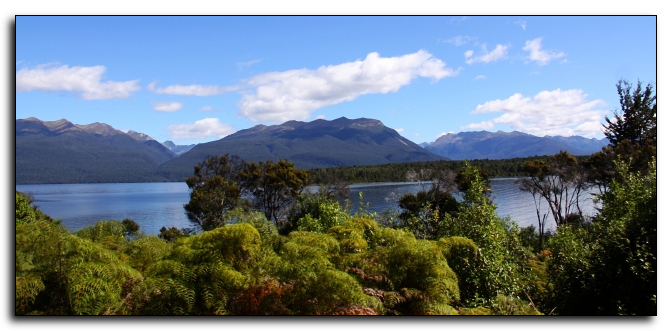 Te Anau Downs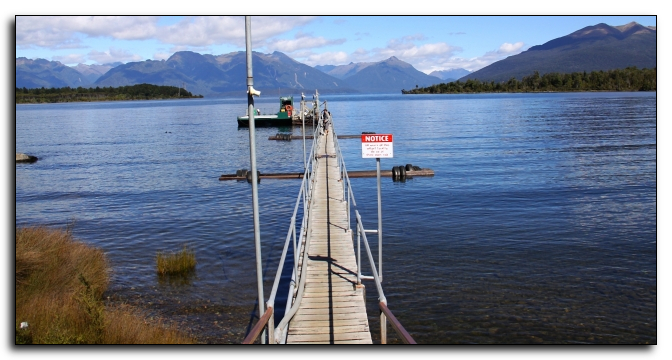 Te Anau Downs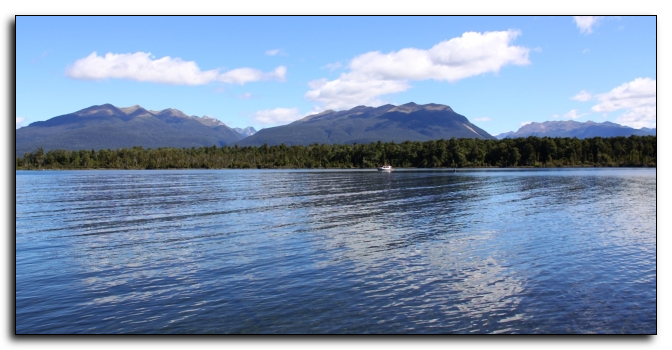 Te Anau Downs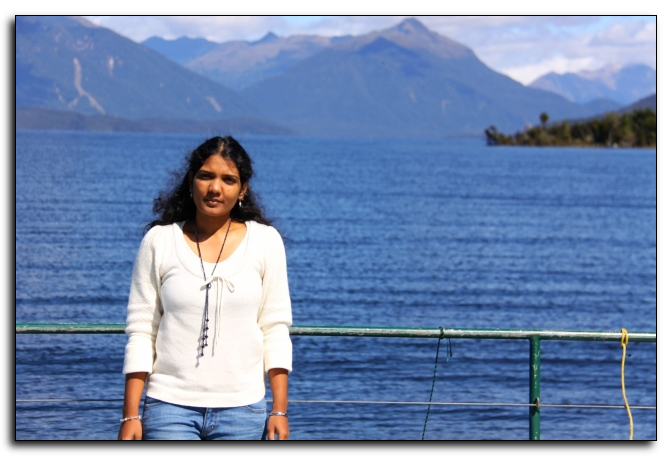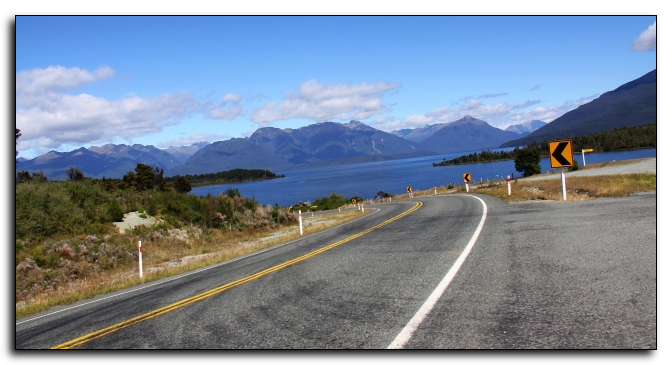 Milford Track Starting place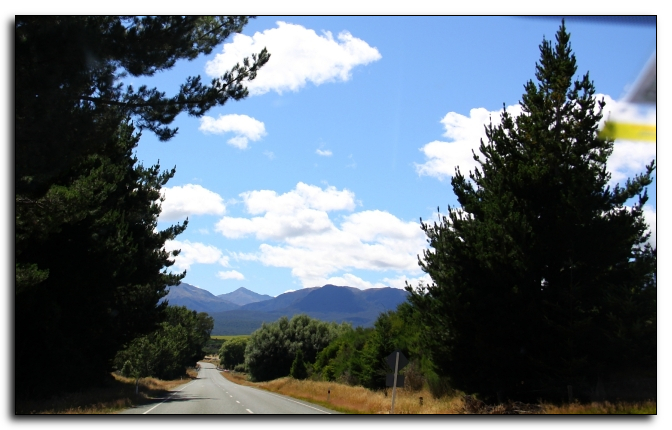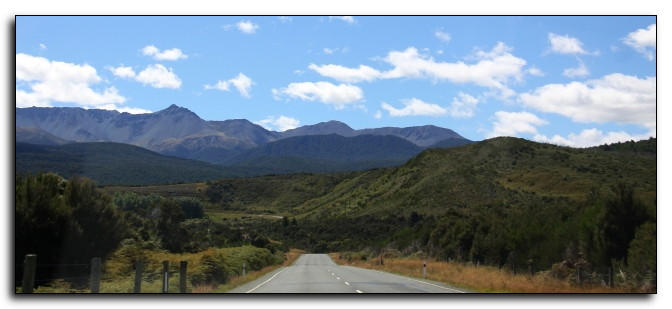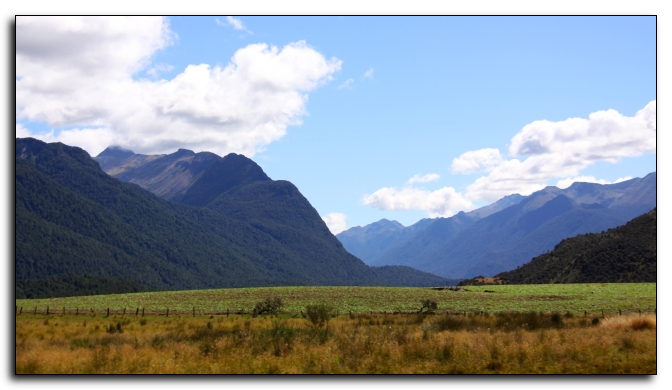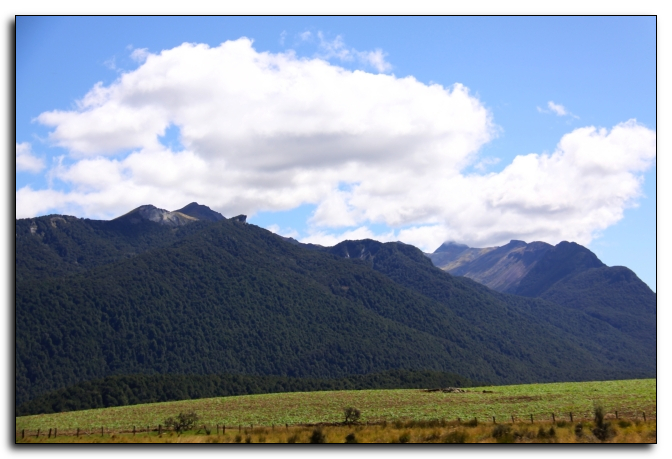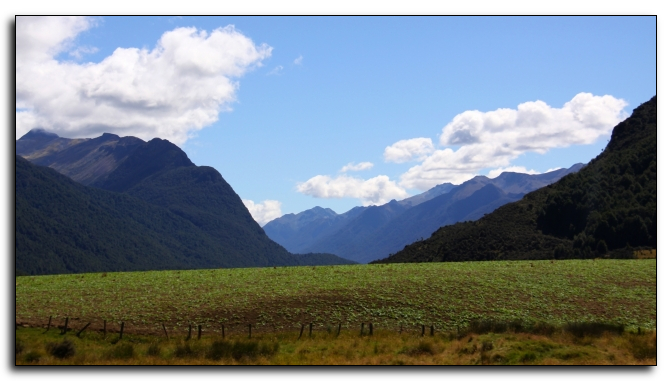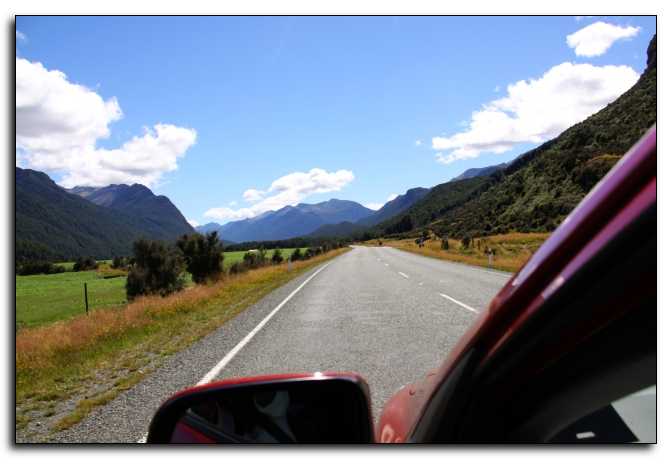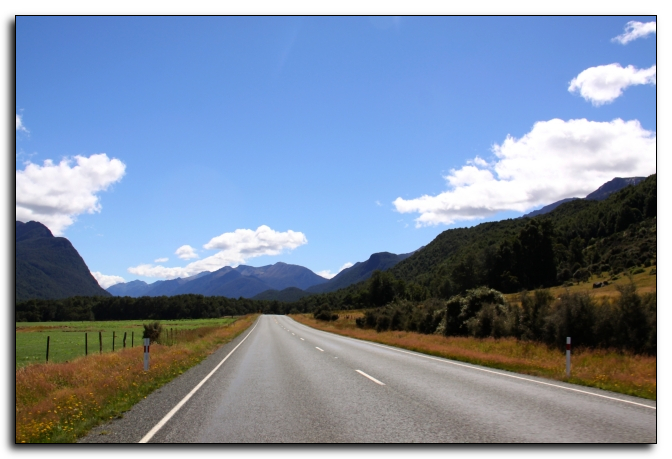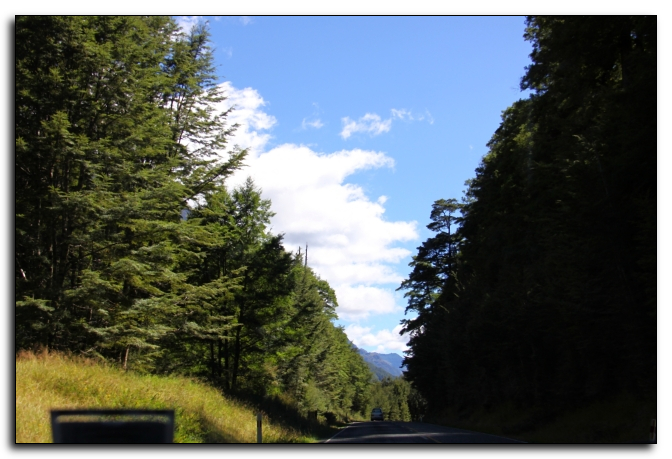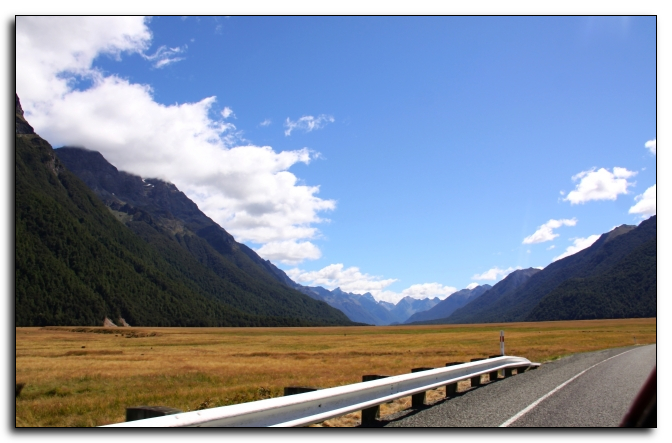 Eglinton Valley view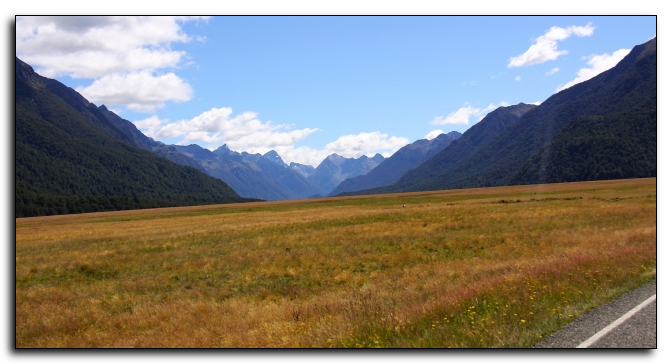 Eglinton Valley view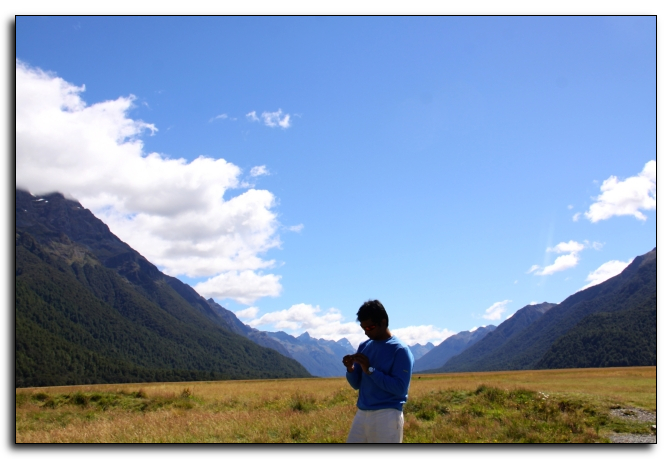 Eglinton Valley view
Eglinton Valley view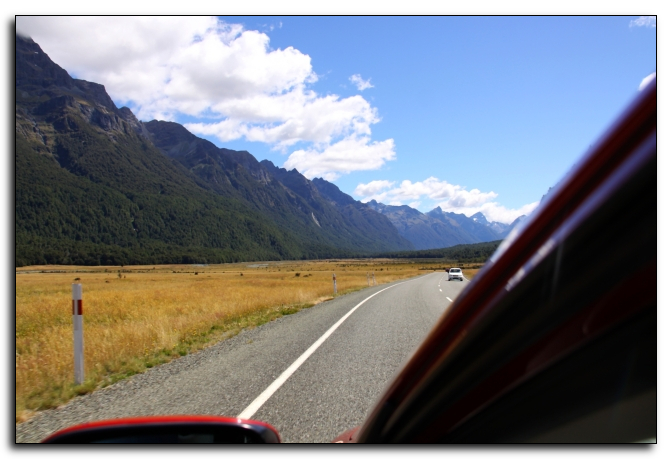 Eglinton Valley view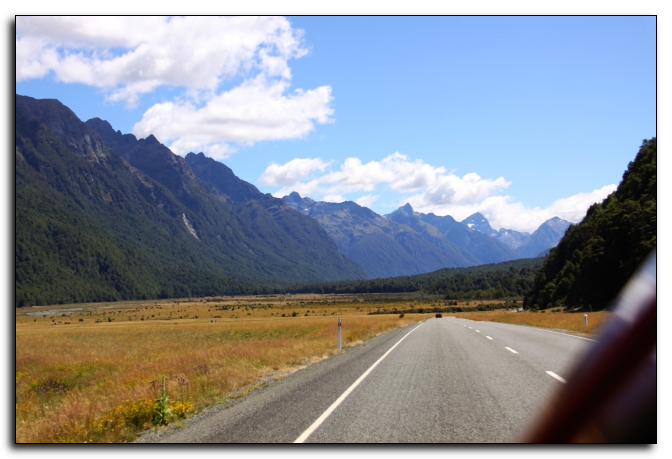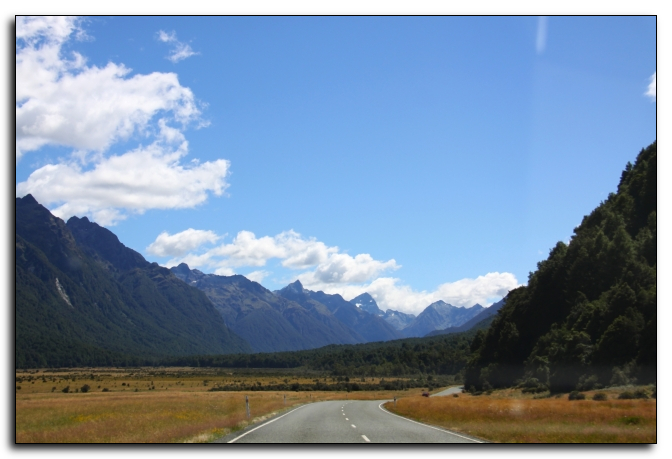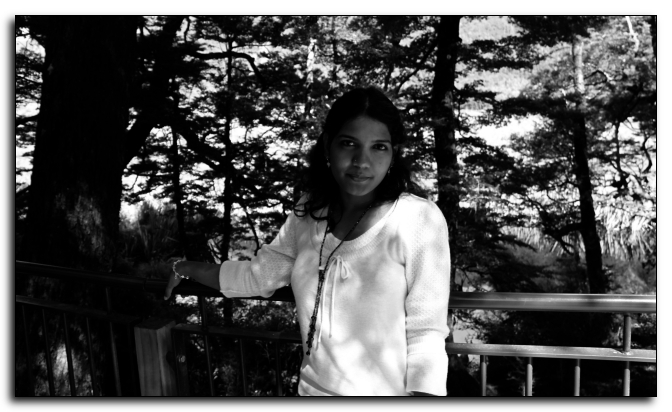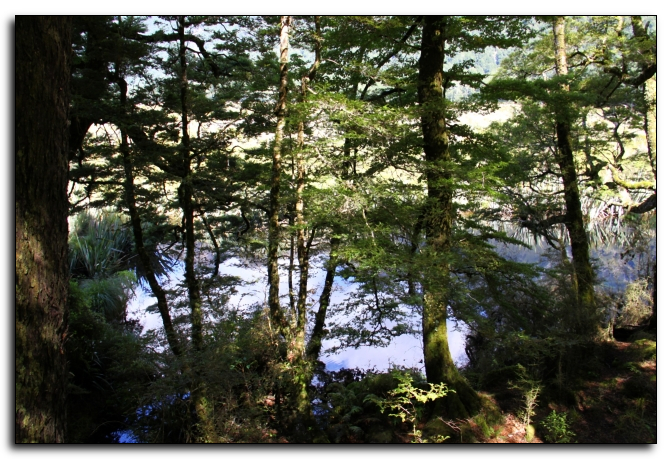 Mirror Lakes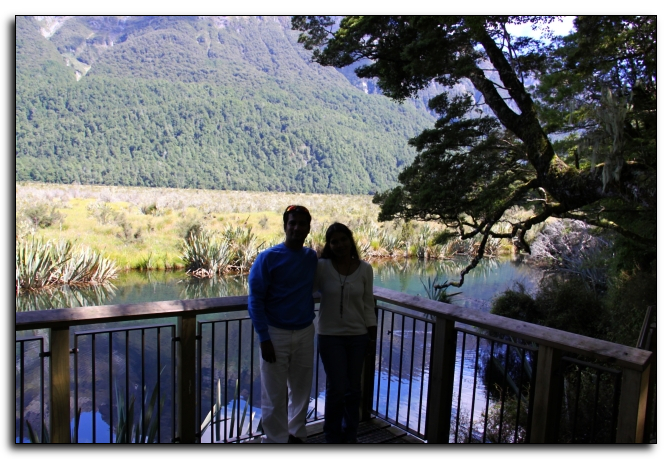 Mirror Lakes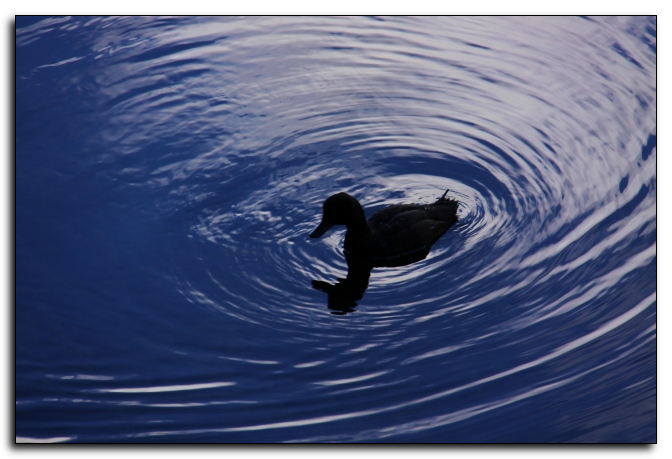 Mirror Lakes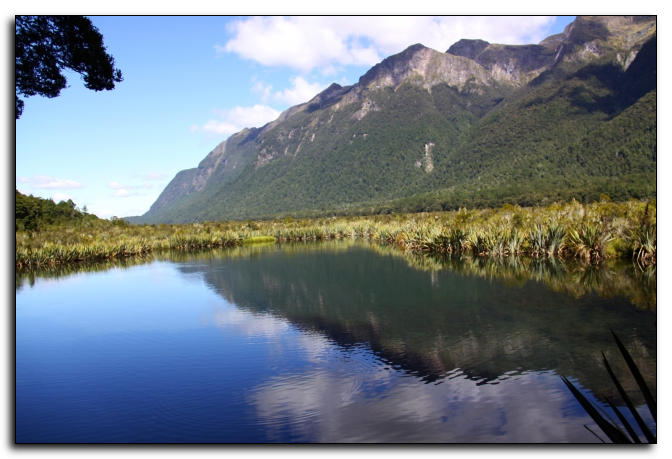 Mirror Lakes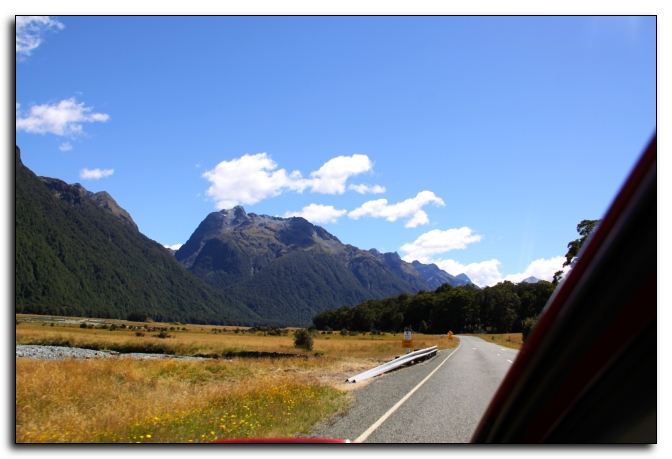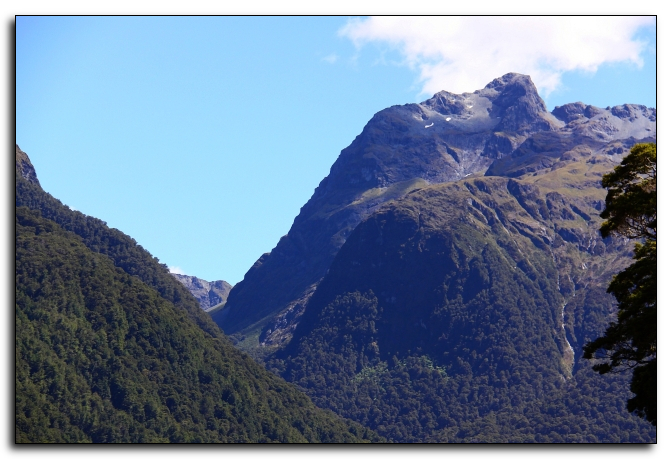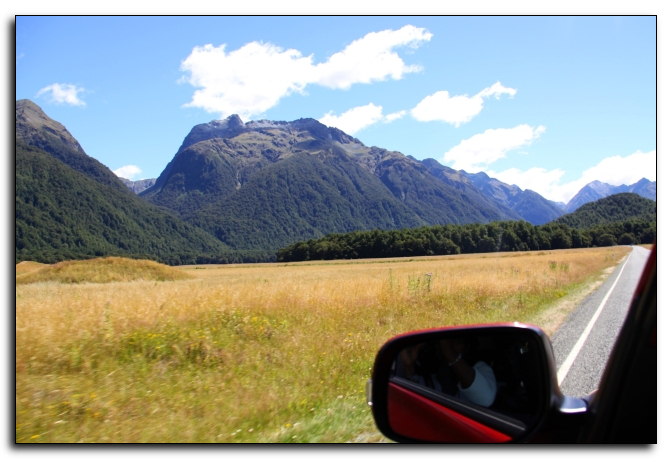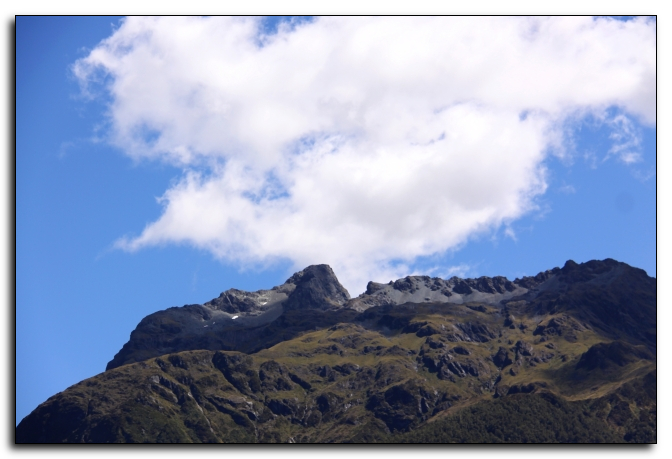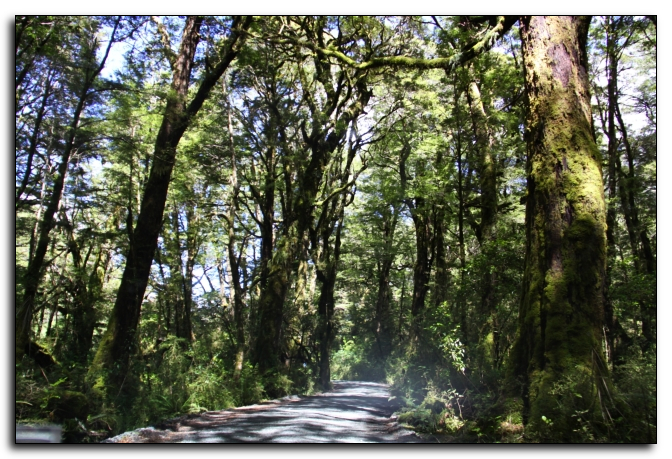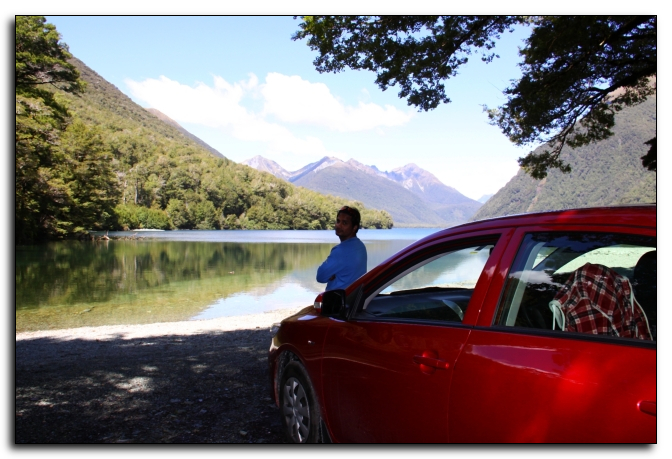 Lake Gunn Nature walk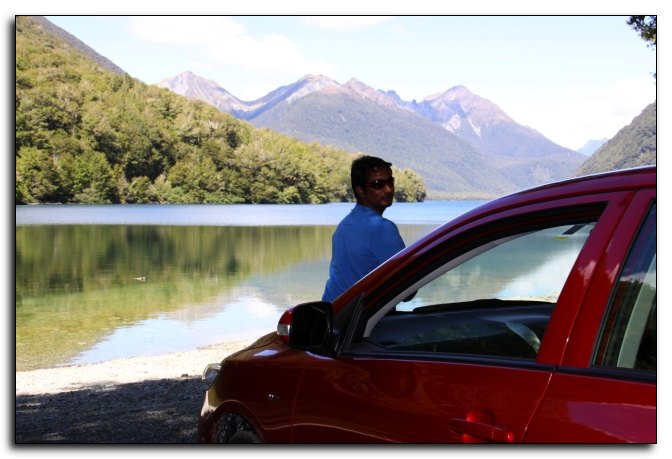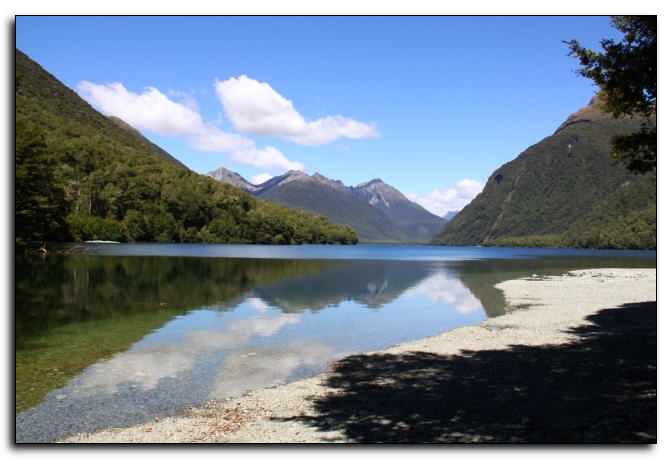 Lake Gunn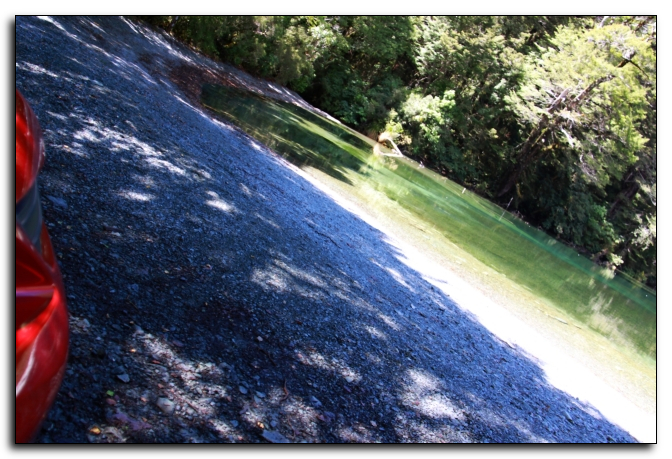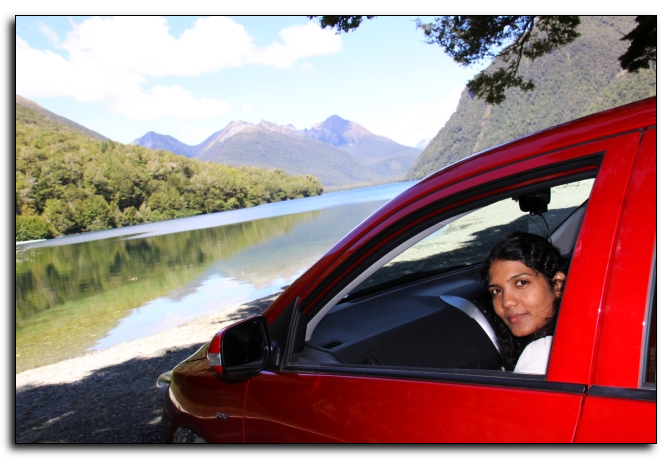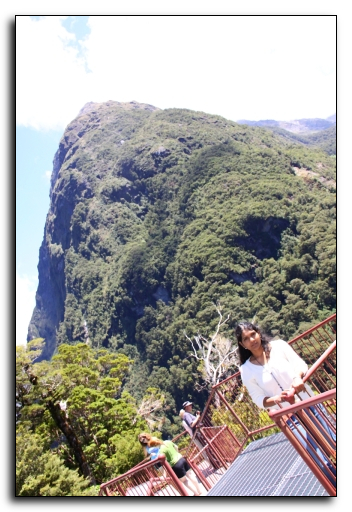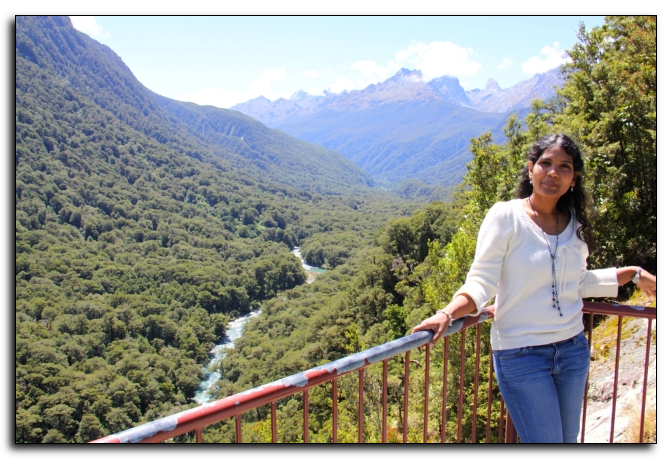 @Hollyford valley view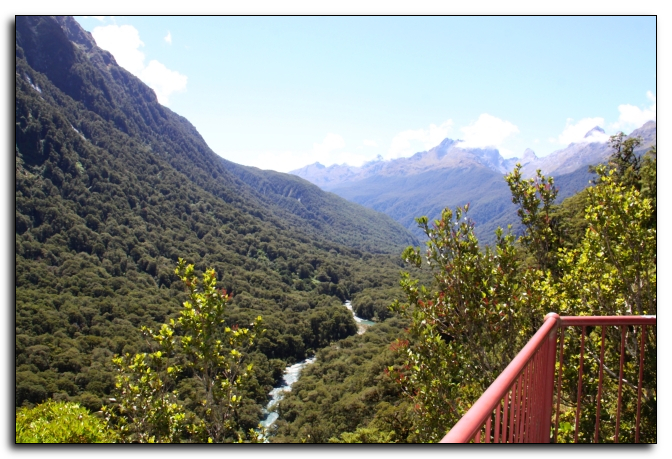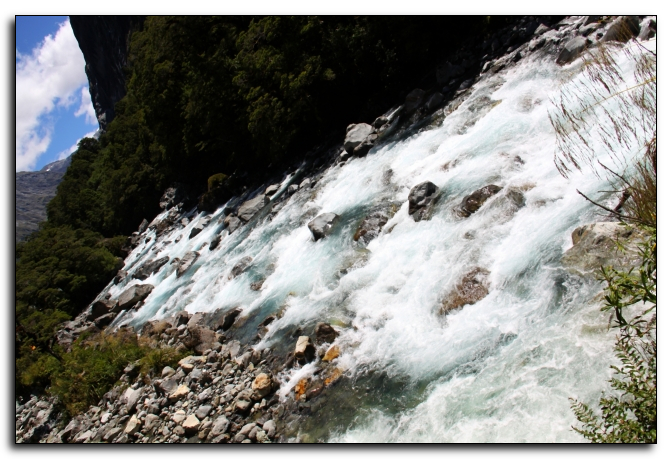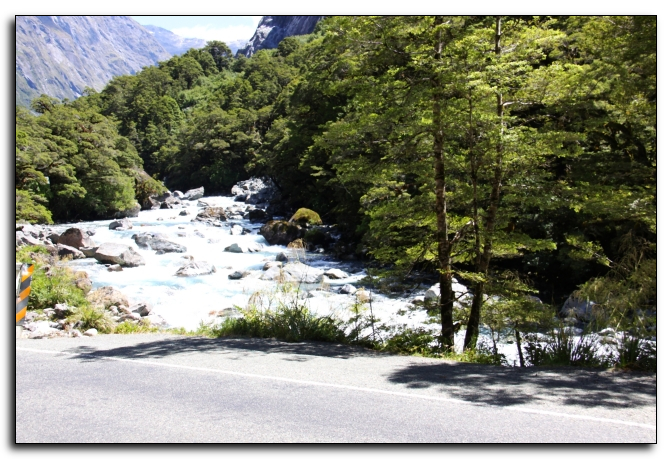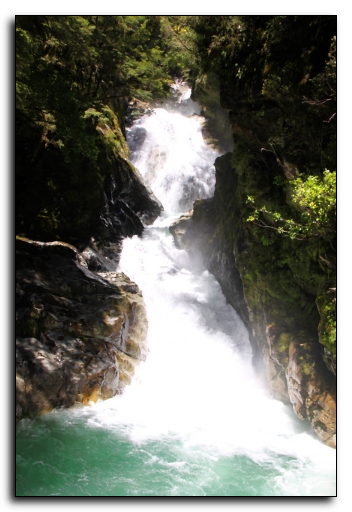 Creek falls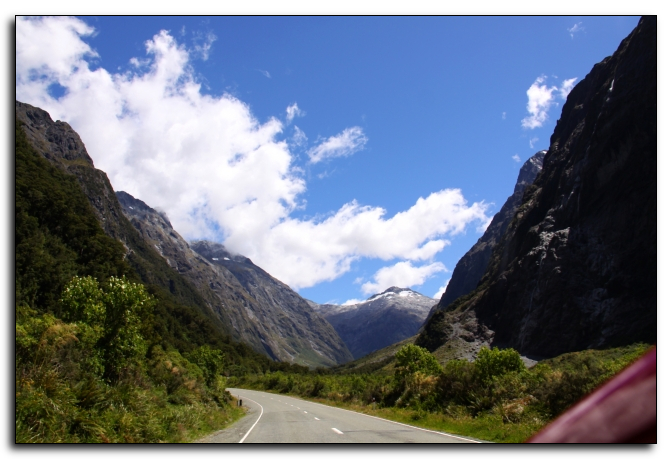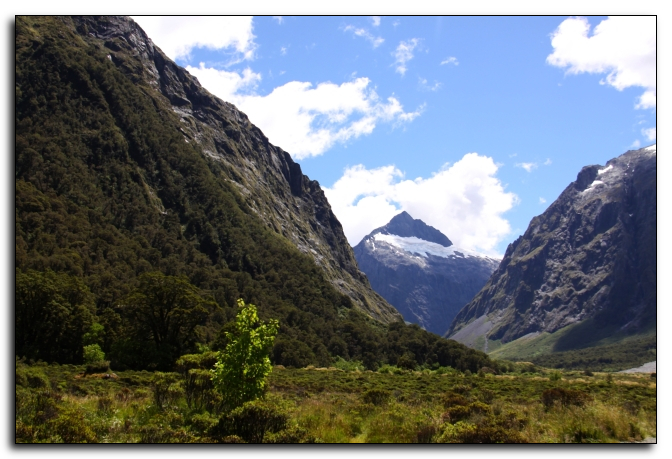 Mount Talbot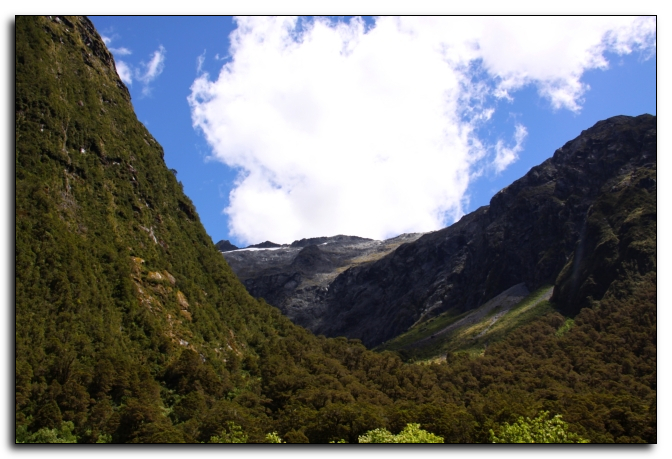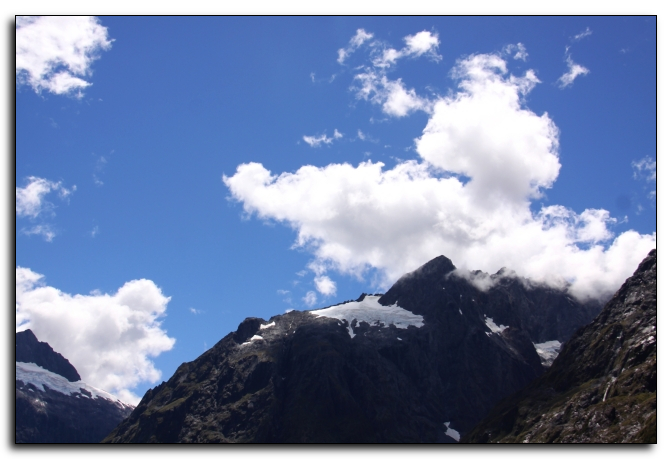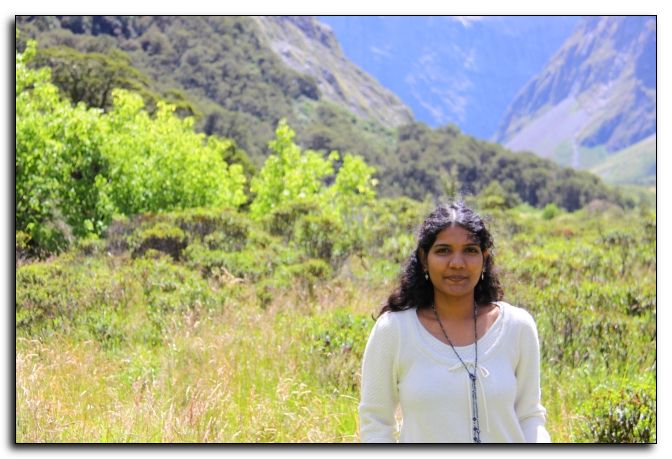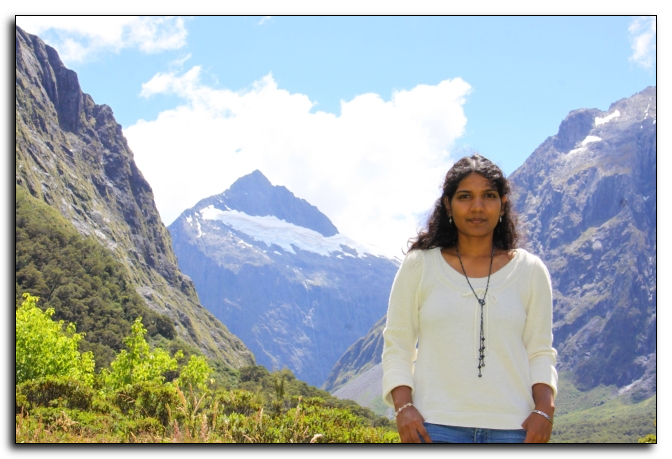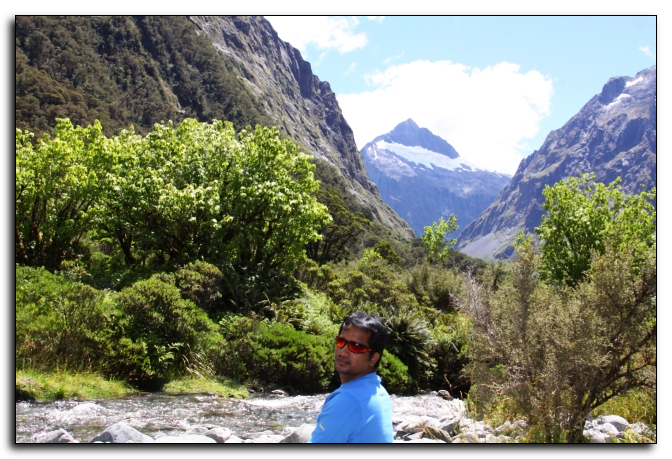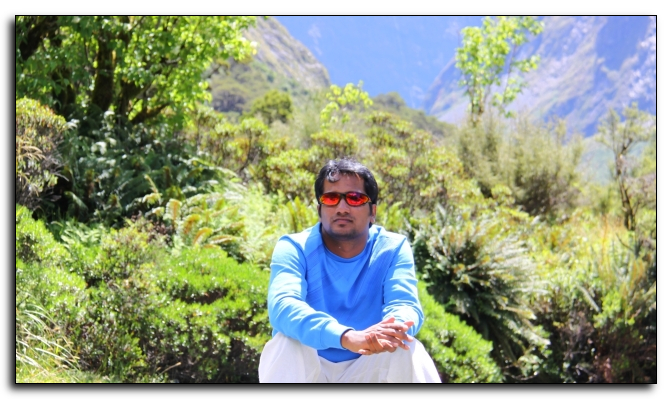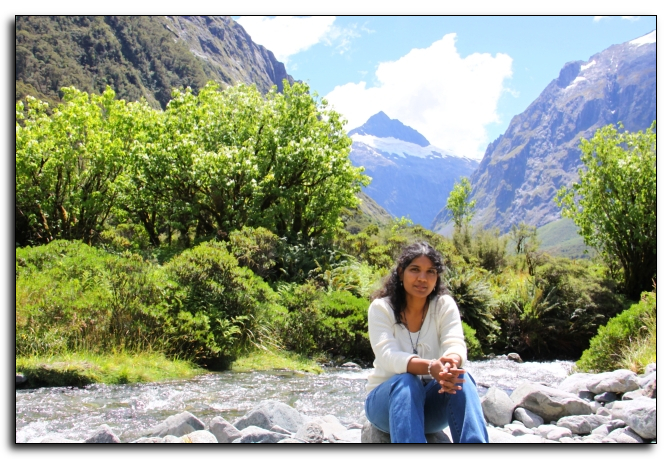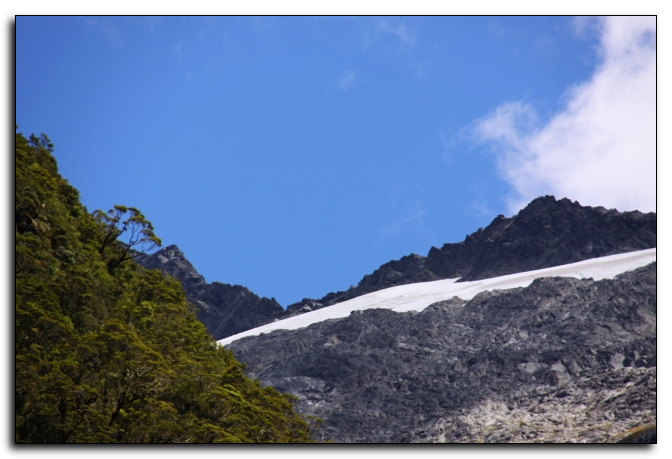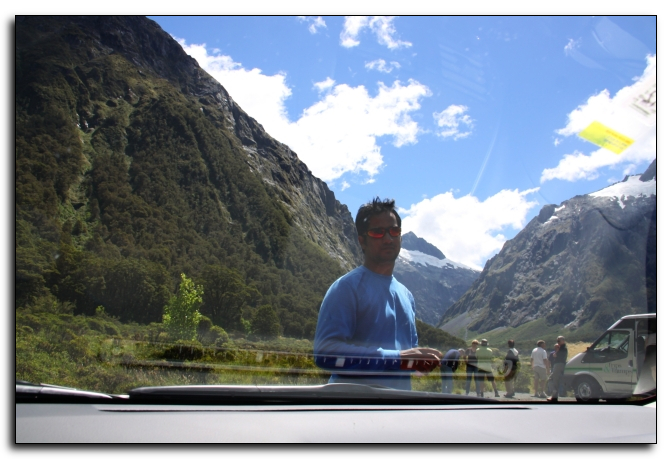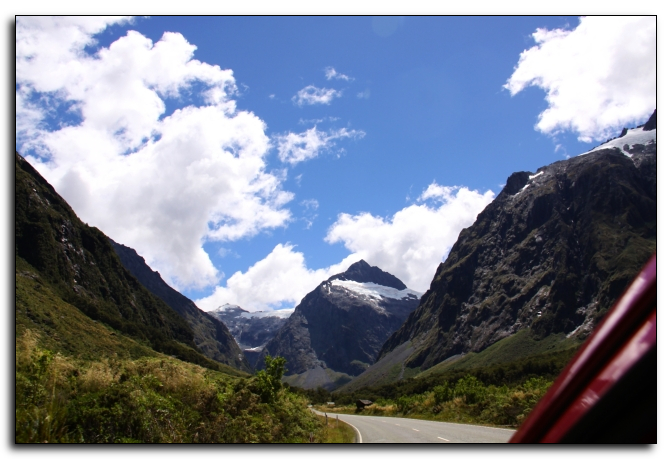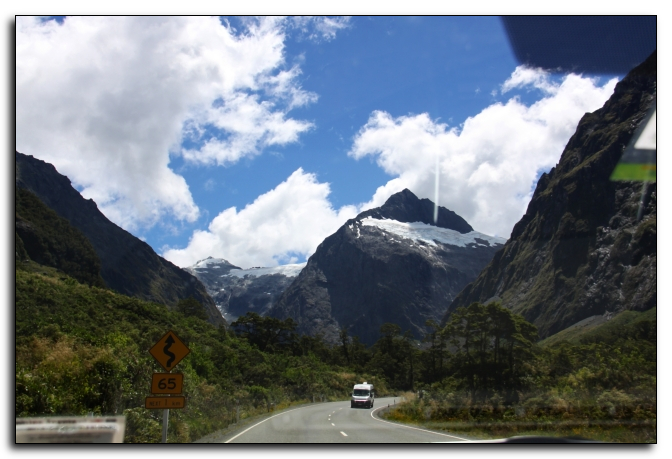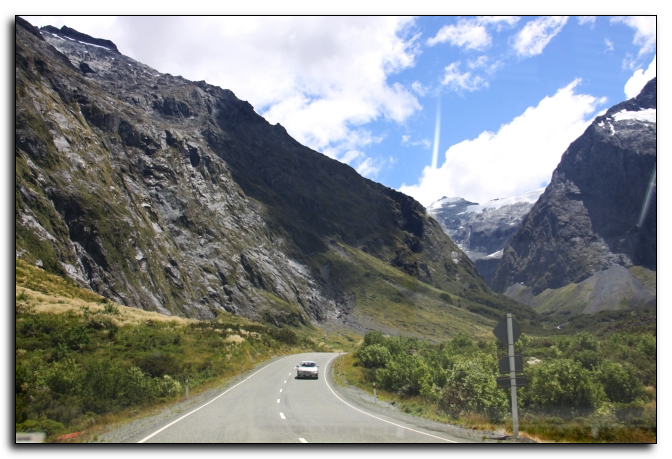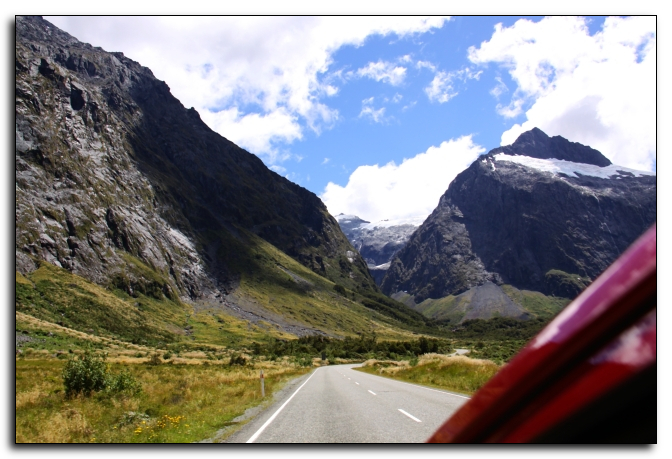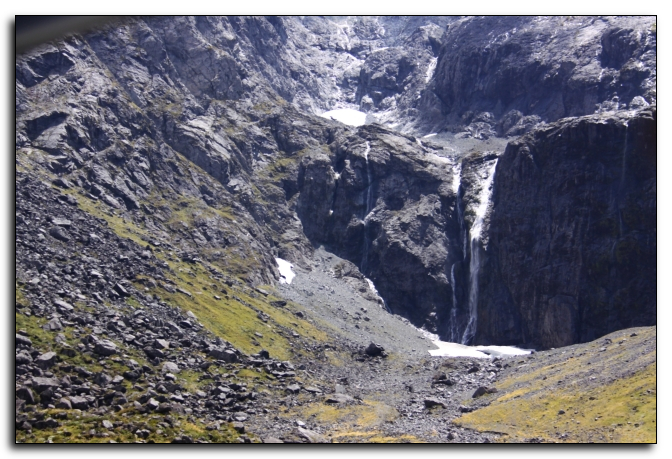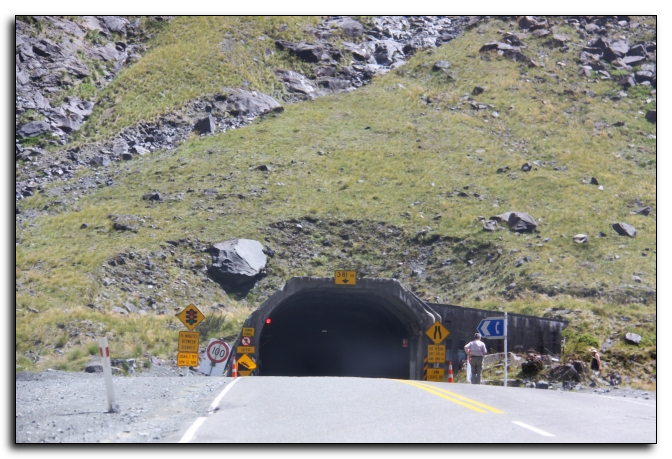 Homer Tunnel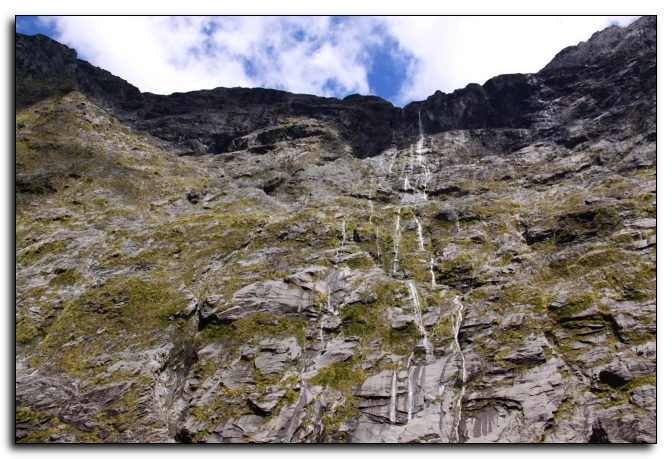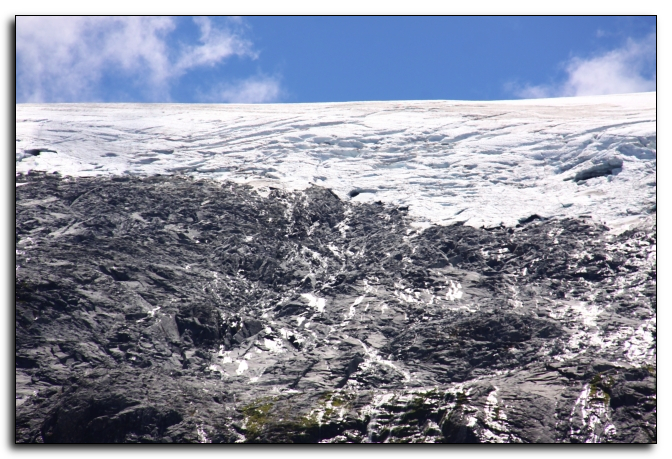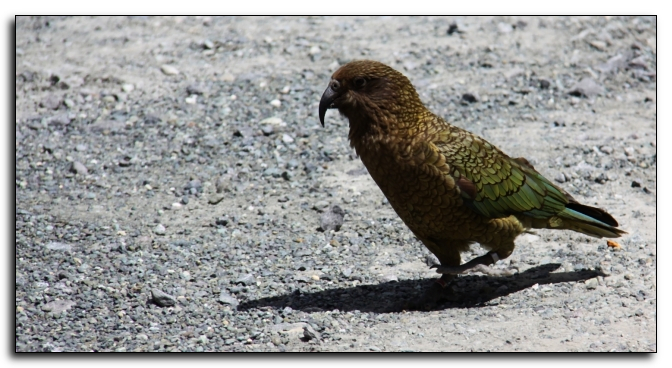 Kia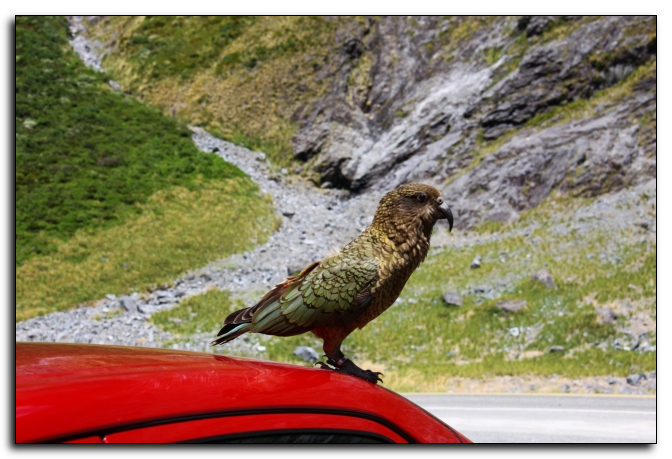 Kia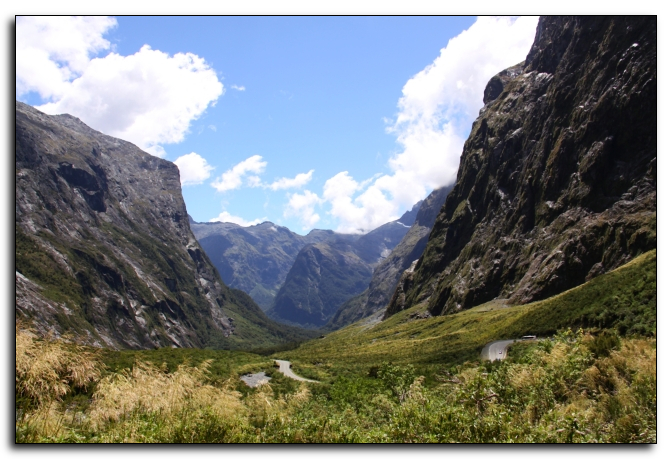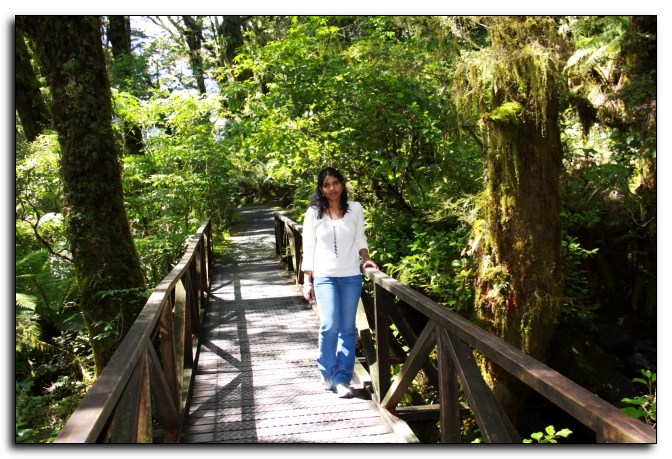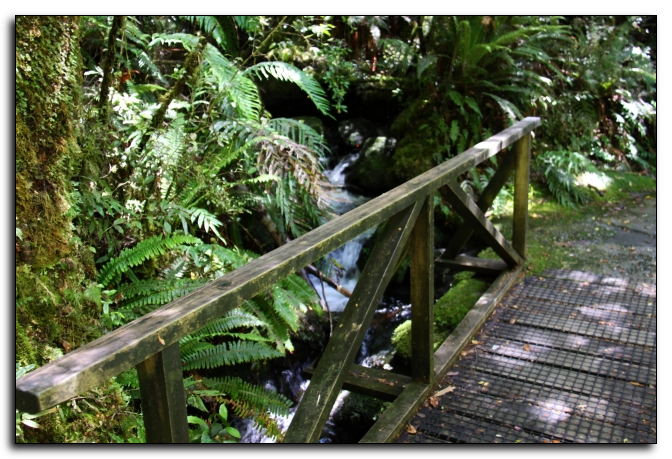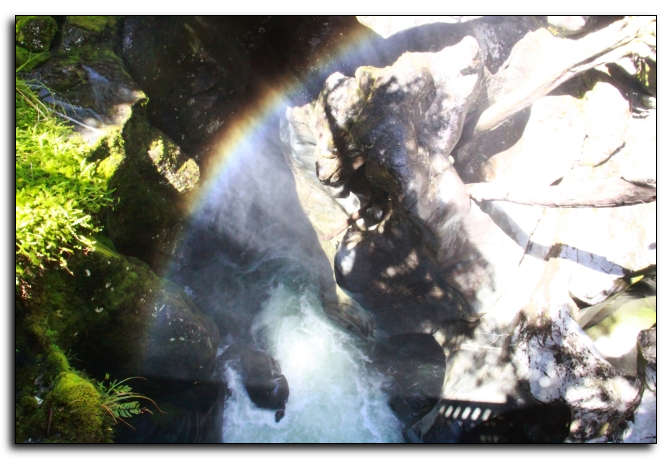 The Chasm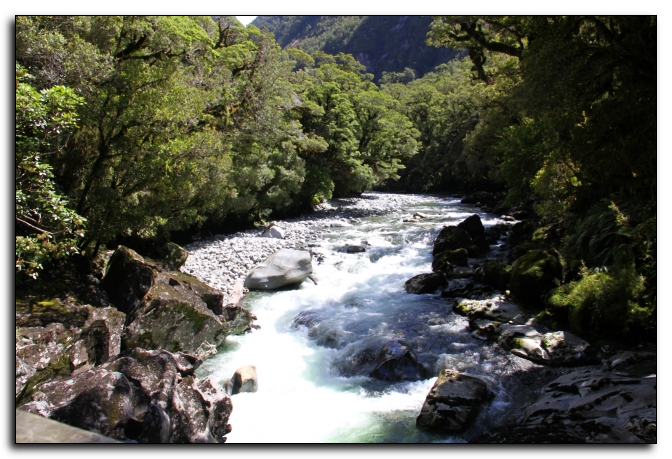 The Cleddau river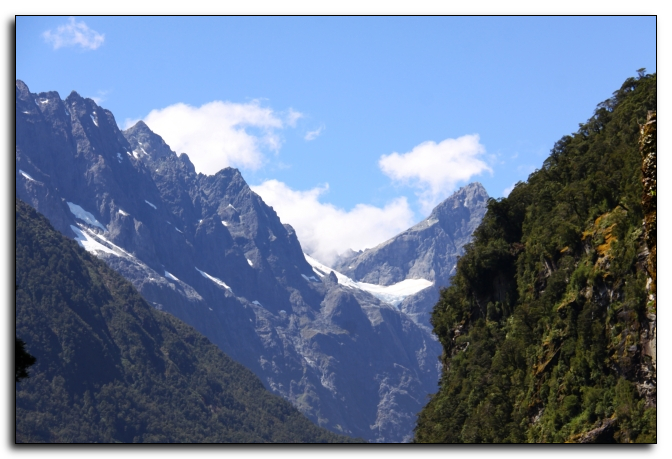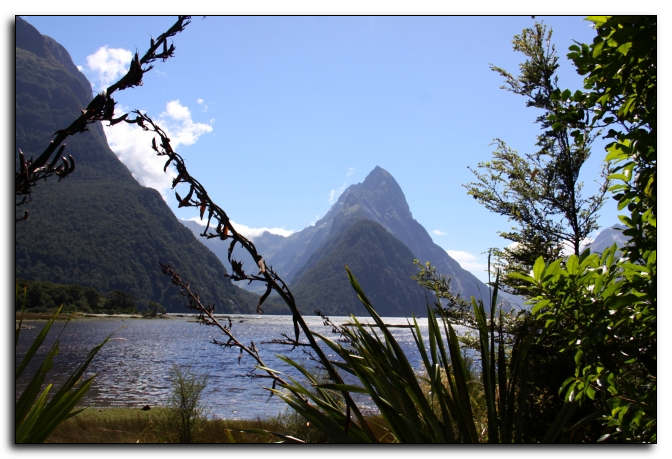 The mitre peak – Milford Sounds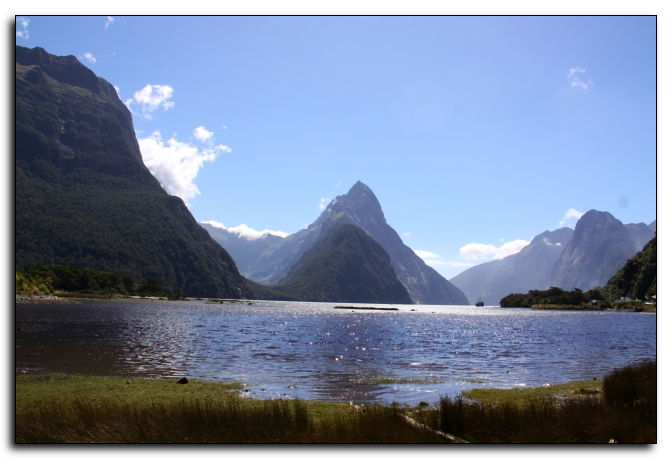 The mitre peak – Milford Sounds