We at Paris
~~~~~~~
Well my much anticipated, worked out trip is here. What you see is just the start the longgg trip. In paris we spent 2 days. We then spent most lovely 8 days at Swiss. Read the other article.
Infact, this was the plan for "II Anniversary", however the season at April made us to postpone all the way. However wait for worth. Having Paris at the near border of Swiss, I couldnt take my eye of the Eiffel tower and Monalisa. I drew the plan with 2 days at Paris and rest at Swiss. After so much of plans, readings (so much.. :(), the day came!.
We avoided stopover flights from Singapore to Zurich to save times and SQ offered a lovely 3K SGD for 2 for return. It was the nicest start. Get on the plane. Watch couple of movies, eat couple of meals, snacks and a nap. Now you are in Zurich. that easy, 12 hours straight. 😀
We refreshed at Zurich and relaxed. The non-stop rain at Zurich literally made me concerned. Zurich is known for lowest of rains, but that day it poured non stop as if the sky opened. I recollected my weather readings that they stayed good and convinced myself as I was heading to Paris. At the afternoon, we boarded Air-France flight to Paris for a short glide to Paris. View from sky is amzing. While Zurich was beautiful, Paris stayed neutral to eyes. And we landed. Air-France safely sent our luggage to Barcelona (using Swiss Airlines). We complained at airport and by the time, evening started falling, but recollect, Europe has the sunset at 10PM around at July. 😉
Well, with the handluggages, we headed to City which is an hour train journey from Airport. Gosh.. Paris Airport to City, the trains, the route, the help we could get, ALL at its WORSE. Eventhough I prepared enough, I had to get little help which I couldnt get. Thanks. French is like India, they hated English it seems. Everywhere French. I had mobile version of translators, convertors etc.etc.. But the thrill of visiting a place almost like Mumbai slum, will make you uncomfortable. And Paris is known for pickpockets, thieves. Half way at the train, the unplanned Plan "B" came into picture, because rest of the route was "Not on Service".. 🙁 and the scary french tunnel railway stations.. Luckily after 3 attempts to speak english, a local couple helped us finding the alternative route to City. We waited for the bus at the Norte Dorm Cathedral and reached Invalides. My Google maps printout, softcopy all redirected me exactly to the other side of the road and we walked 15 mins in vein. Eventhough it was beautiful, tiredness, loss of luggage and no hope of getting them back didnt make it good.
Atlast got to the Hotel De L'Alma Hotel which I booked. Gosh.. Lifts are pathetic (everywhere at Europe), you can feel the moving wall when you go up or down.. How is that..;-) we enjoyed still. Room was soo small but comfortable enough for a day. After a quick refresh, we headed to Eiffel Tower as that was the only thing to be waited in the queue for everything else I had passes delivered to the hotel.
All of a sudden it started to drizzle that means less visibility. With half hearted queued at the Eiffel tower which is just 5 mins walk from my hotel. Drizzle brought wind and am with my lightest T-Shirt.. 😀 Still, the place is gorgeous. Honestly, at first sight, Eiffel Tower wont look so great for your eyes. It wont stand out of the earth, it wont live up to the hype. But just feel the rest, to know why its hyped.
Drizzle was playing with us with breeze and we bought the ticket upto the Third level (thats the highest point). First stop was at Level 2 (skipping level 1). Well, our tram loaded with a bunch of french teenage girls. Oh My God.. They talk.. and it just deafens our ears. and the topic is all rubbish. They laugh for nothing. However, considering their age and country, just you could accept that.
1 hour queue at the base and another 45 mins queue at second level to reach top that too at that bad weather (which was becoming good). So thought ourselves lucky and continued. Clouds got cleared but not to a great level. But the heavy wind started kissing bones. I acted as if not affected for some time, but after that, started moving fast at corners to avoid that killing cold breeze.
Second level has great view but nothing beats the top floor view at a normal day. We enjoyed a while and wondered Gustav's dreams and the lift and everything.. everything is jaw dropping. Greatest efforts of history I could call. read rest at http://www.tour-eiffel.fr
After quick wandering through and shutter clicks, we descended. This time to Level one. They have shops, restaurents, cafe's at first and second levels. Second level restaurent cost per person is sky high.. 😉 We caught a coffee at one of the cafe and got down. Rest of the plan for the day – at Invalides, night view of Champ de Elysees everything we had to skip as we were tired and the sun happily went to sleep. We sat at the ground and watched those mesmerizing lighting for a while and ran to hotel to skip the weather.
After a good night sleep, we had Louvre and few others for the day. We went to Arc de Triomphe in the morning which was built by Napoleone Boneaparte for his brave soldiers which he promised before the war. Its not only huge but faces the most beautiful street in the world "Champ de Elysees". Daytime its good, but at night the street just sparkles. All famous sites, theaters call it home here.
We took Metros (which are weird at my eyes) to Louvre Museum. Believe me, Museum has two metro stations one at the end and another at the start. Think of how big it is. With the self guided thematic trail (from the official site), we tried to checkout all the most important works of the museum. Either Website is outdated or the works are misplaced. And at few places just the french names.. 🙁 Art has no language atleast the name (not even the description), could be printed at english so that dumbs like me can read and wonder, wowww this it..
After checking out my most wanted Monalisa, Venus de Milo and few other important works, which literally took 3 hours we headed to river cruise. Again a longggg queue. We waited and its really not worth the waiting. Just skip if you have to. It takes 1 hour with less informative pre-recorded audio.
With that we called a end to Paris. We headed back to Airport and upon querying them, we found out that my luggage is safe at zurich. I told them, thanks, and dont even touch the luggage at Zurich in the name of transporting, we will collect ourselves. :-P. We got it at Zurich and the long Swiss exploration awaits us. 😉
Better version of images. Download at We at Paris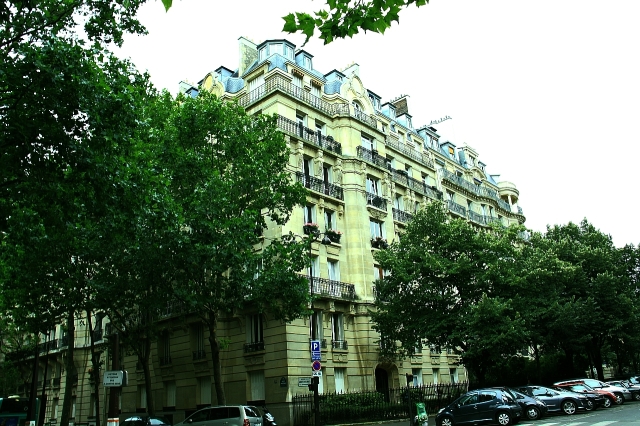 Bienvenue à Paris.. (Welcome to Paris)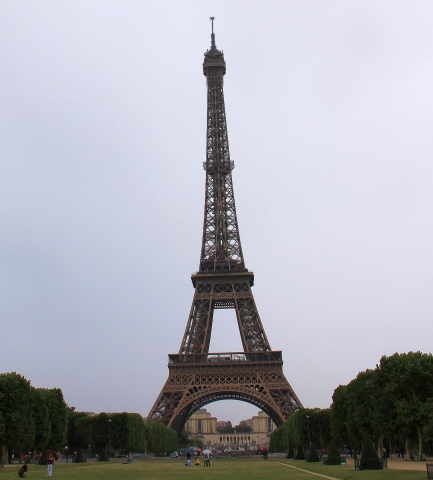 First sight of Eiffel Tower from Ecole Militire end.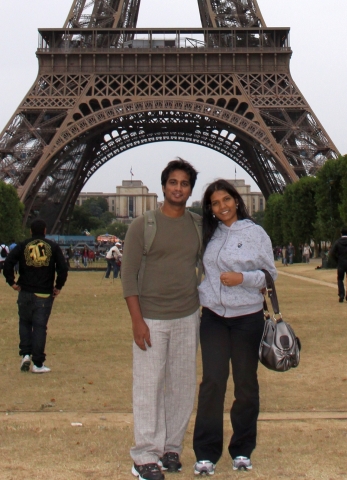 Merci! A lovely couple offered to snap..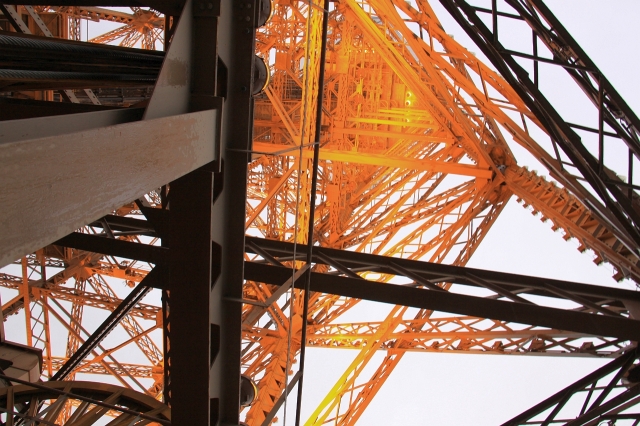 By the time we stood in queue and got to 2nd level, lights set aflame those steels.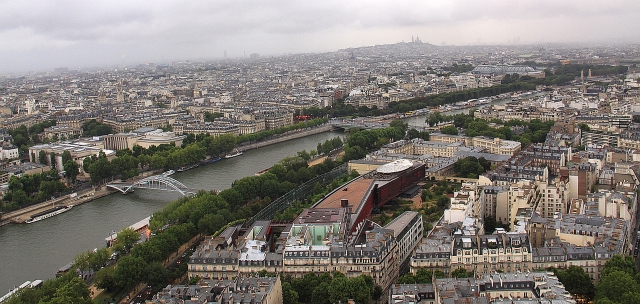 Lets check your eye-sight.. At the end top of the mount – is
Sacre Coeur Basilique du (in simple, a church)

Other view – now try for golden dome – Invalides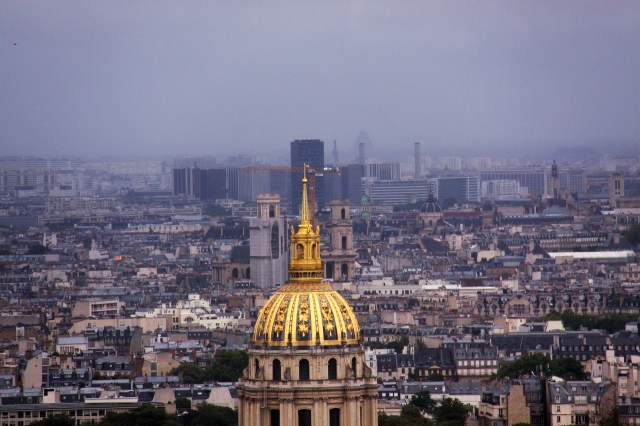 Invalides – War memorial for those brave French..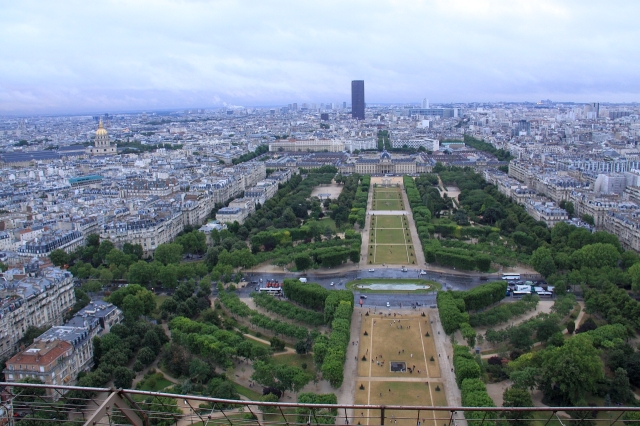 The popular view. At the end you see Montparnasse tower. Very Unique.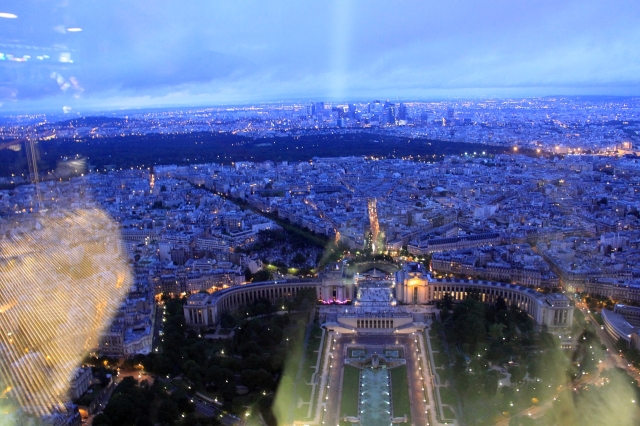 Now at Level 3. Couldnt remove the glass shadow. 🙁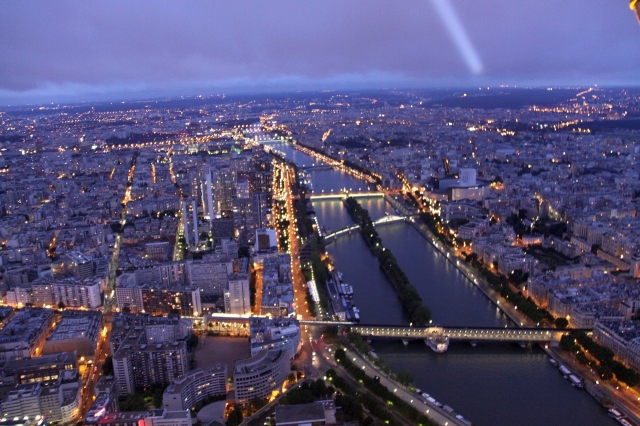 The highest place one can reach. Wind tried to inject ice for free outside.. I couldnt even take a pic at that wind.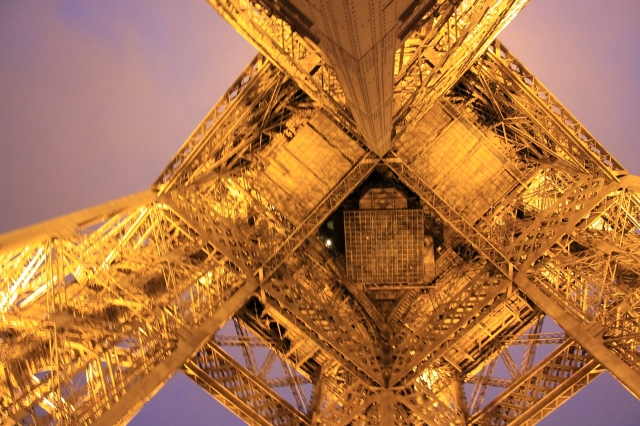 Back to first Level. The metal carcass, as the french critics call.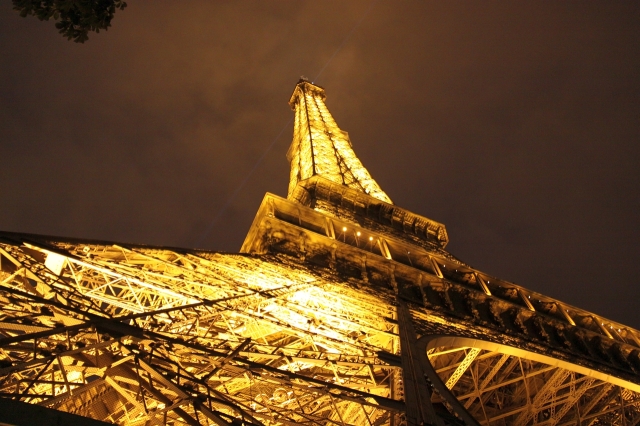 Back to ground after a much desired/deserved coffee at level one.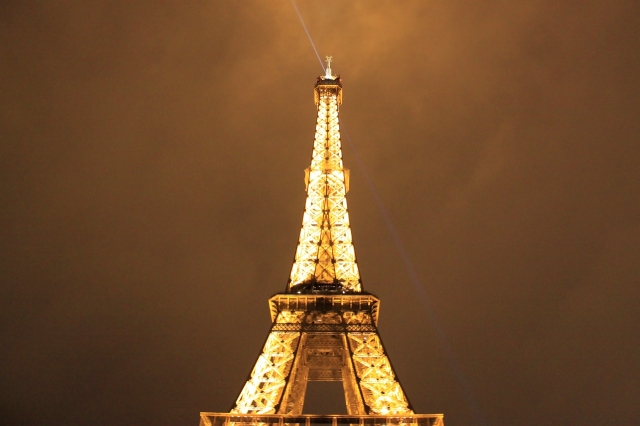 Just dont have words to appreciate Gustav Eiffel who build it to last for 20 years but stands 200+ years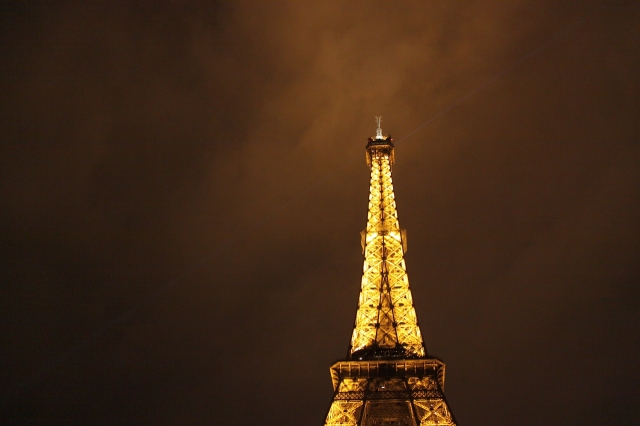 Isnt it a flawless piece of gold.. Well – find the rays.. Its also acts as a lighthouse.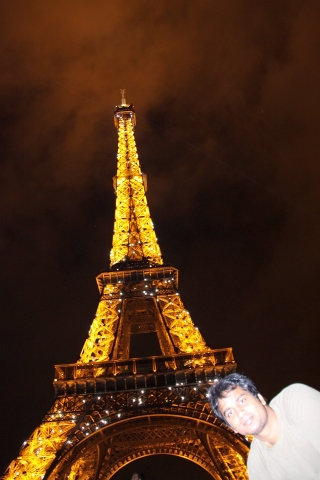 That pale white ghost is me, my cam likes the tower than my face so am out of focus.. 🙁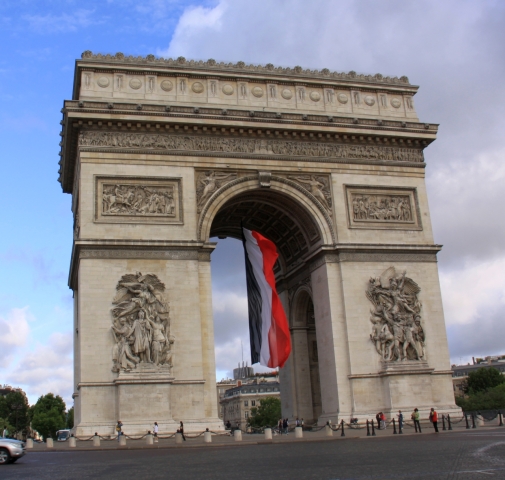 Arc de Triomphe. Napoleone Boneparte built as promised to his military.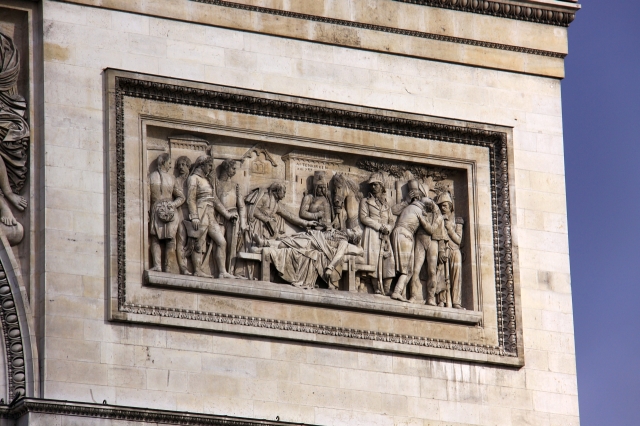 Arc de Triomphe.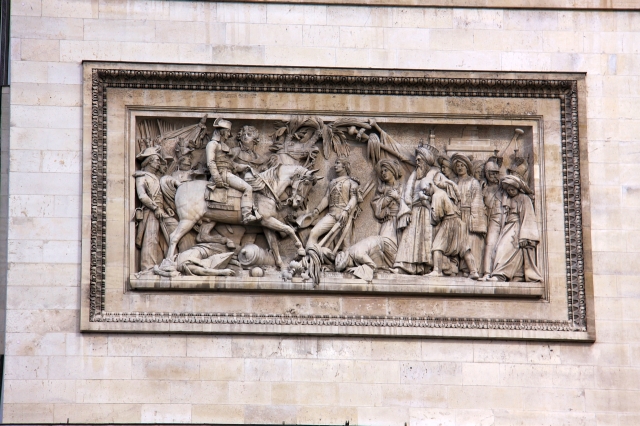 Arc de Triomphe.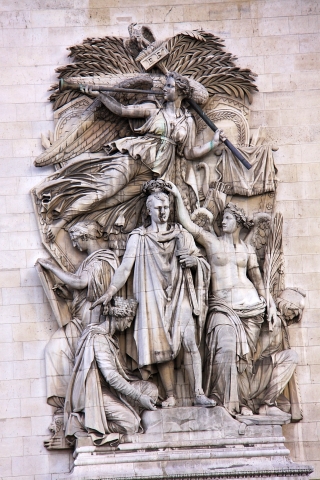 Arc de Triomphe.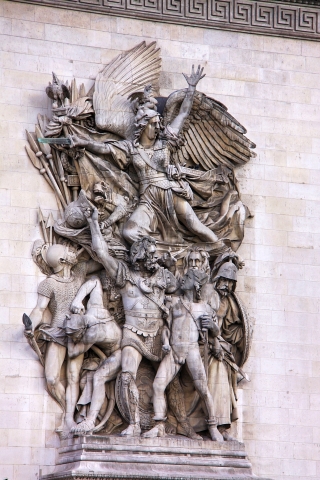 Arc de Triomphe.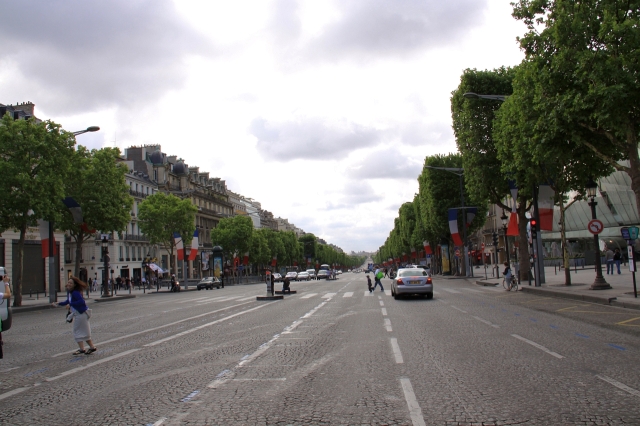 Champs-Élysées – the most beautiful avenue of Paris. Starts at Arc De Triomphe and ends at Louvre Museum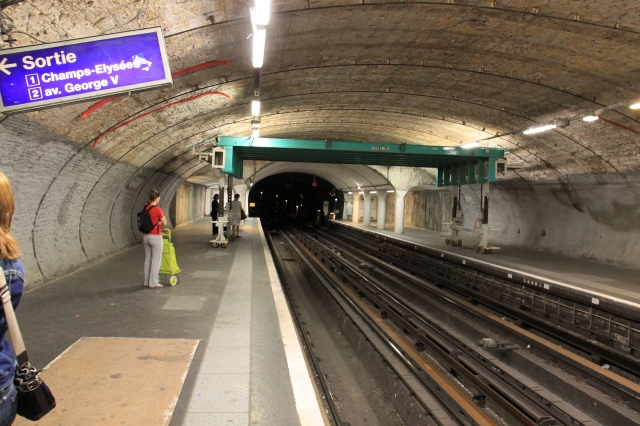 The scary Metro tunneles of Paris.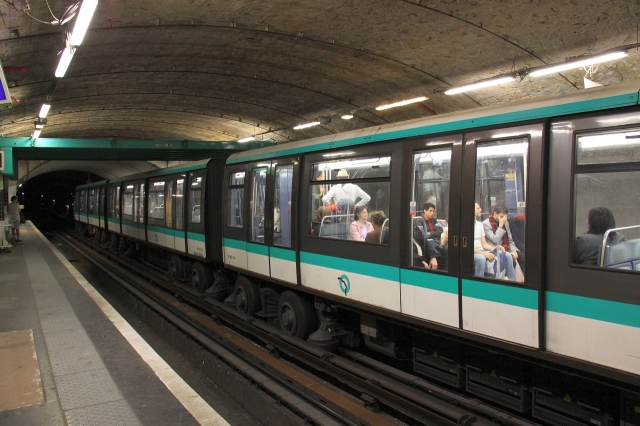 ..and Tyre based Metros? First time for me.. I read NY metro also old.. do they have this??!!!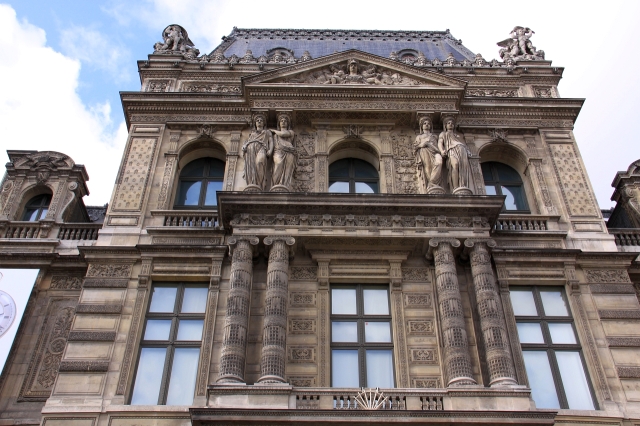 "Je ne sais pas" – I caught you!!.. That means I dont know.. :))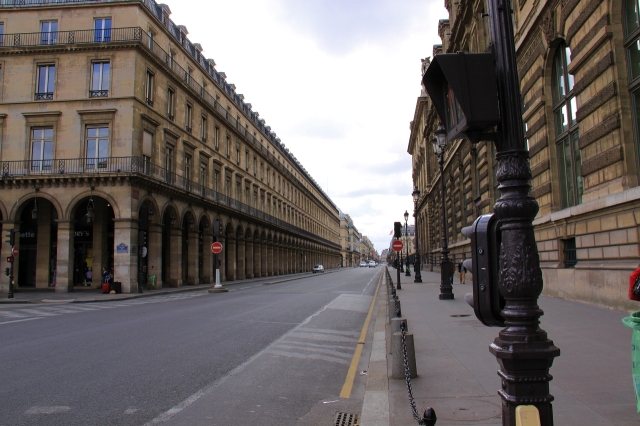 One the biggest museums which houses all you "knew". Louvre de Musee (Louvre Museum)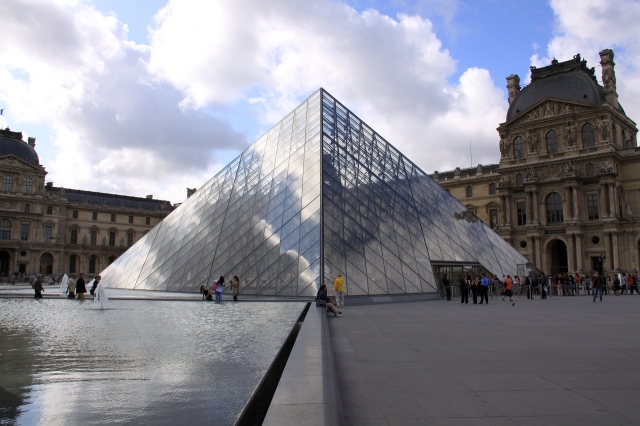 I read both Da vinci code (& Angels and demons) for others, this is entrance tower of the museum.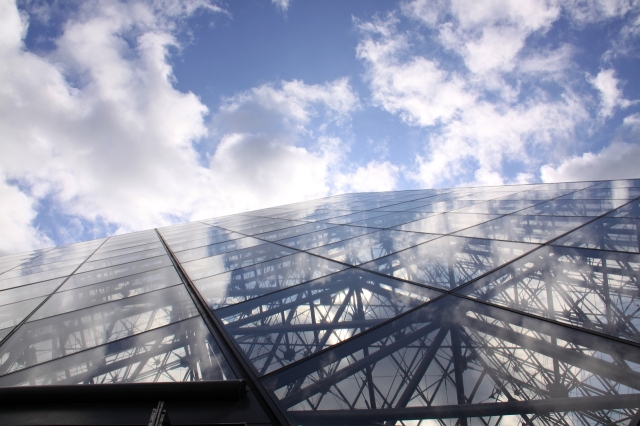 Well – one worked.. 😉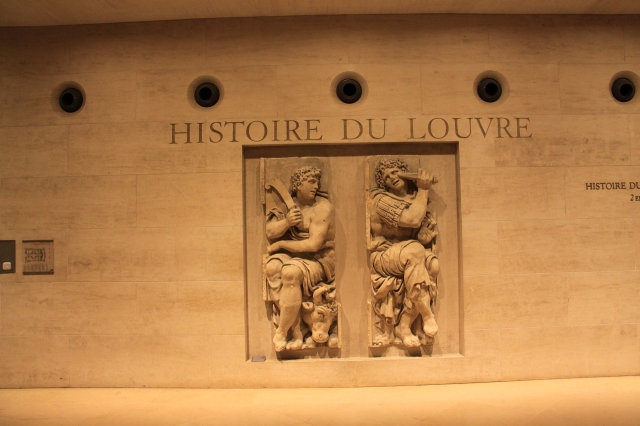 Mmuseum is soooooooooo big, you need 7 days to finish to explore.. and God, French loved Arts. Nude in more.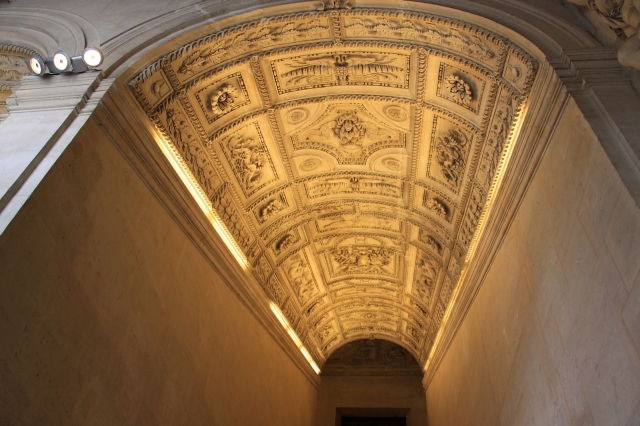 Museum itself has rich history.. I just covered best of the Museum in 3 hours. 🙁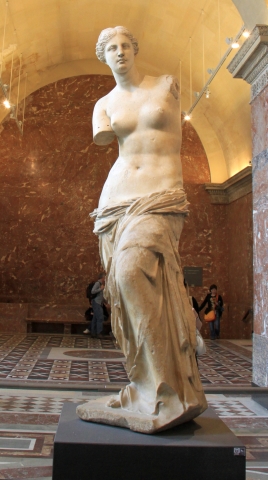 Greek Art. Venus de Milo.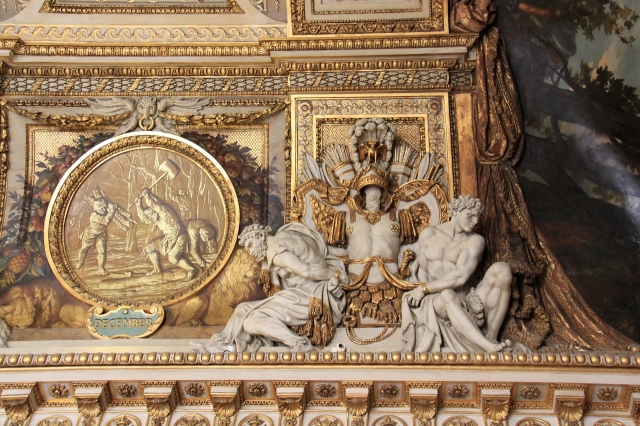 laurels, kings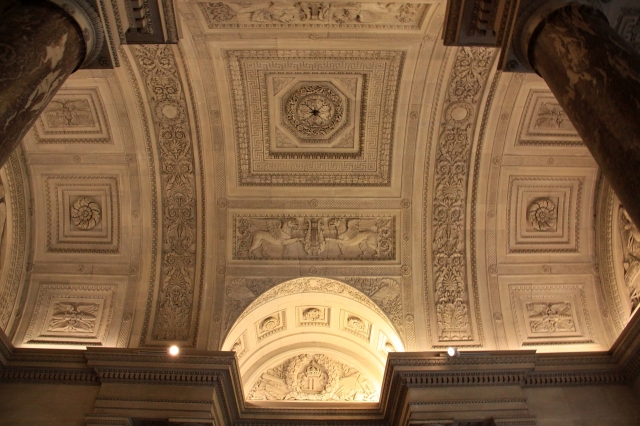 Just wondering, they are so backdated when technology didnt penetrate the churches.. How did they do it.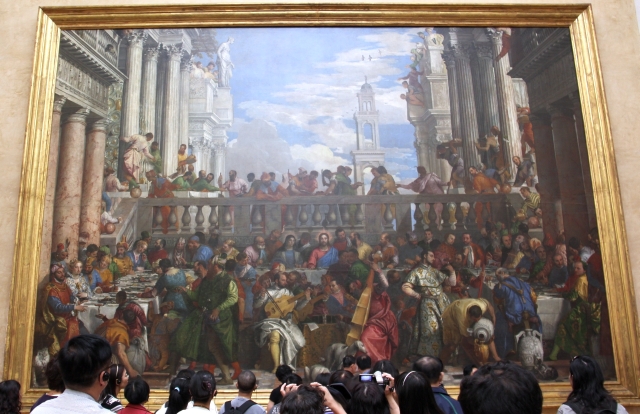 The Wedding Feast at Cana – this has its own history. again read da vinci code.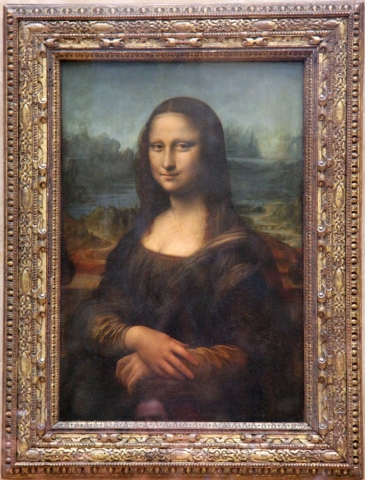 World renowned, best of rich,dark history girl. The Monalisa (Portrait of Lisa Gherardini, wife of Francesco del Giocondo) by Leonardo da vinici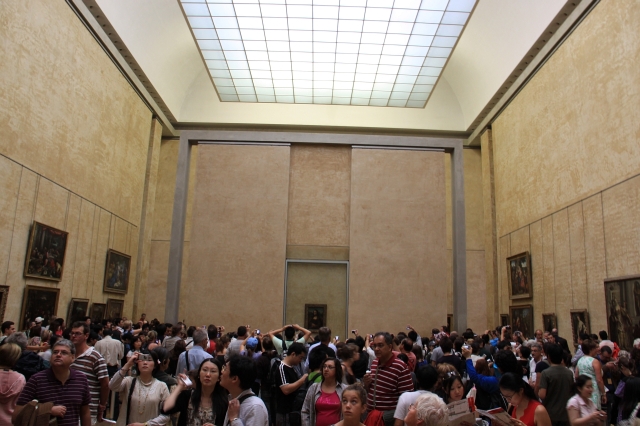 She "Lives there".. find her at the wall..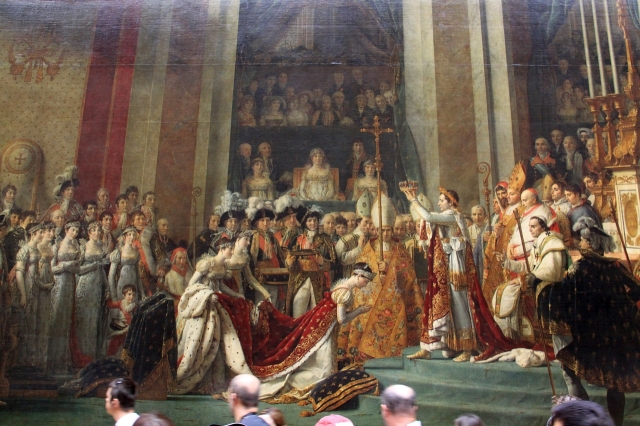 The Coronation of the Emperor Napoleon I and the Crowning of the Empress Joséphine in Notre-Dame Cathedral on December 2, 1804
Winged Victory of Samothrace – Another greek statue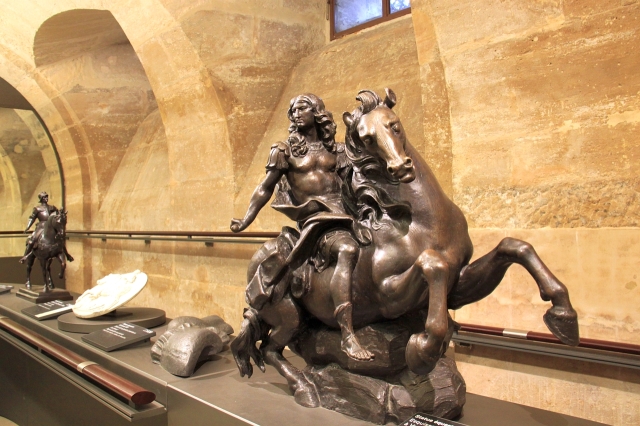 I have no idea.. I had to sensor other pics.. God, they loved nuditiy!!!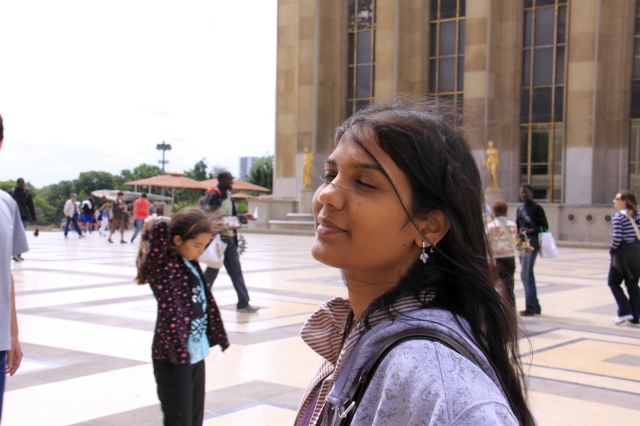 Outta Museum.. Breathing most romantic place on earth's Air? well, no. Smell of Banana chocolate pancake. :))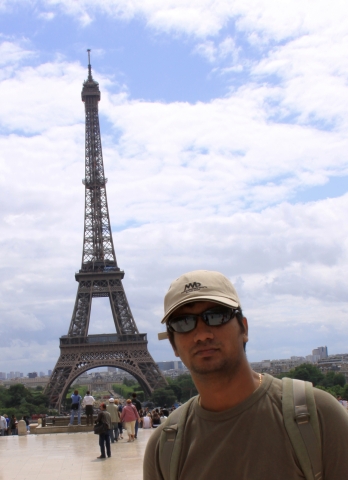 ..and me.. Eiffel tower from Travercodo side.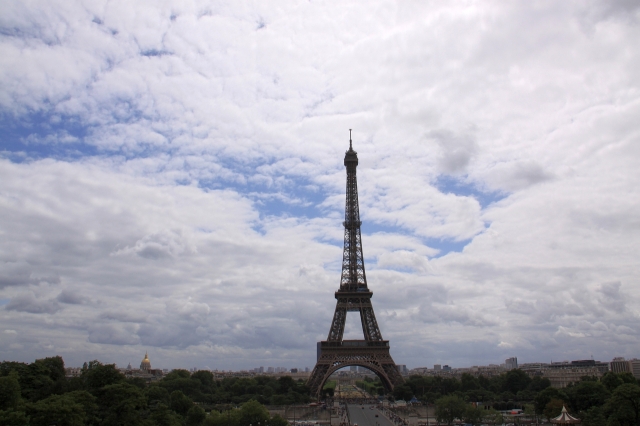 One for the clear sky!!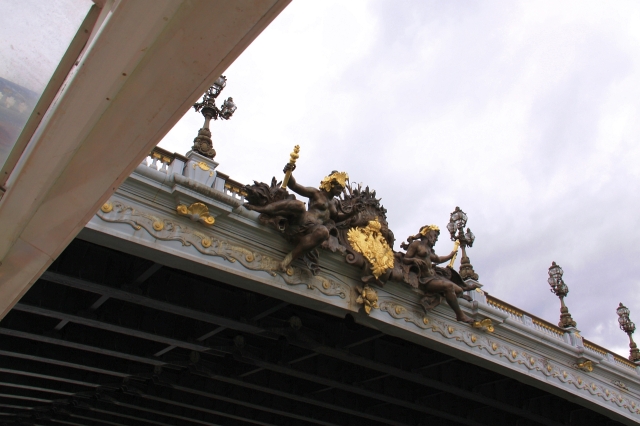 River.. River full of bridges.. Bridges full of statue, Art.. list goes on.. They all lived/living their "Life"!!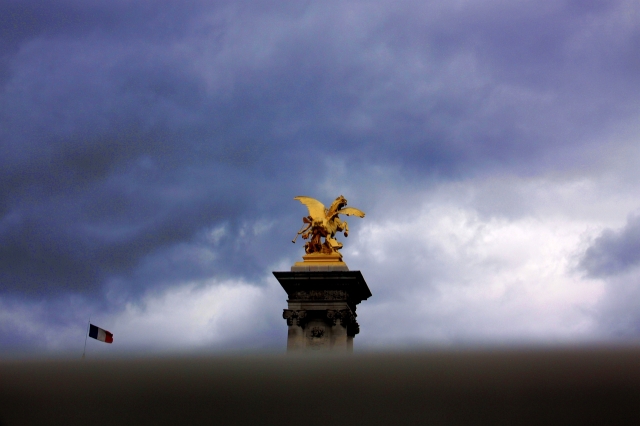 …tinking..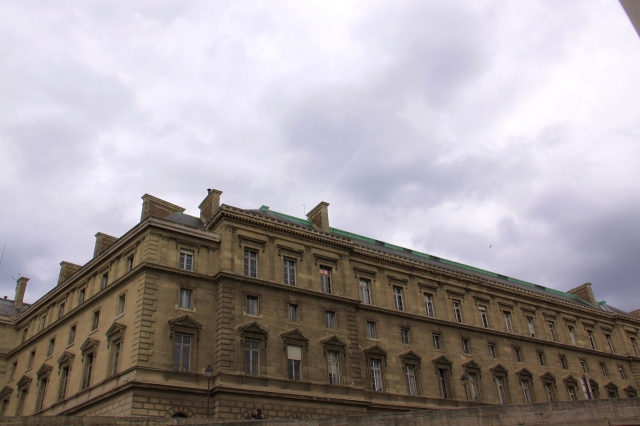 Musee de Orsay.. another best museum of Paris.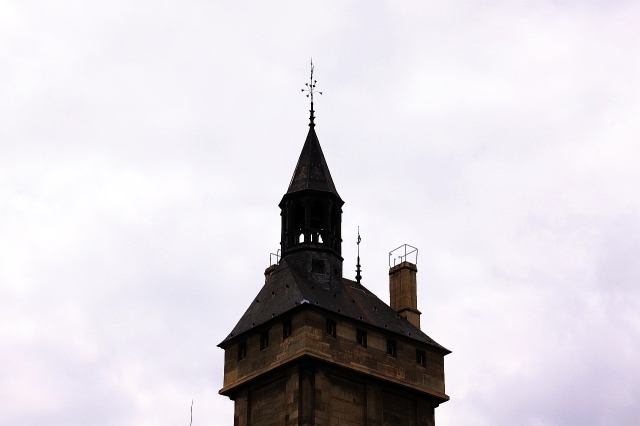 .. at river cruise.. something caught eye..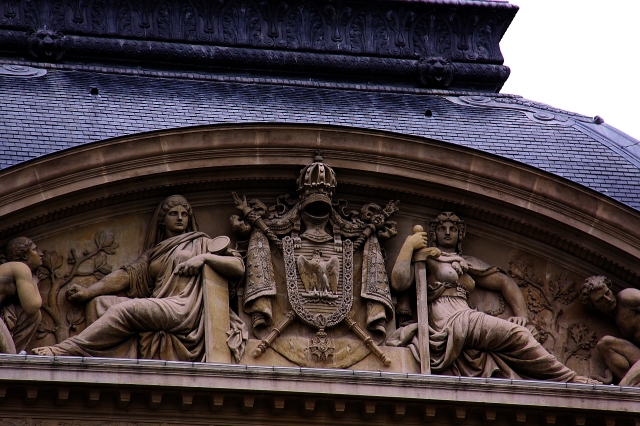 another bridge. Another work.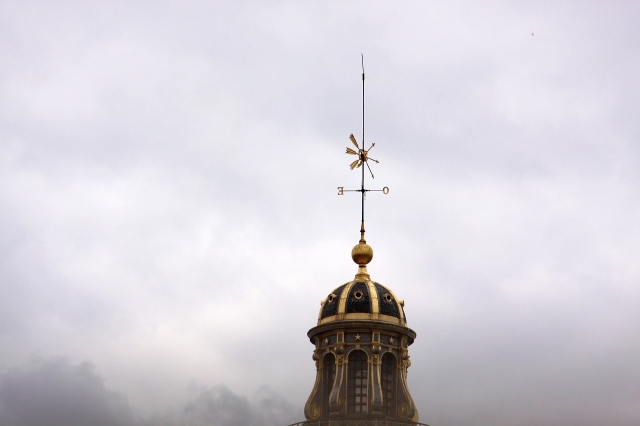 Just wish to view it sooooooooooo close.. 🙂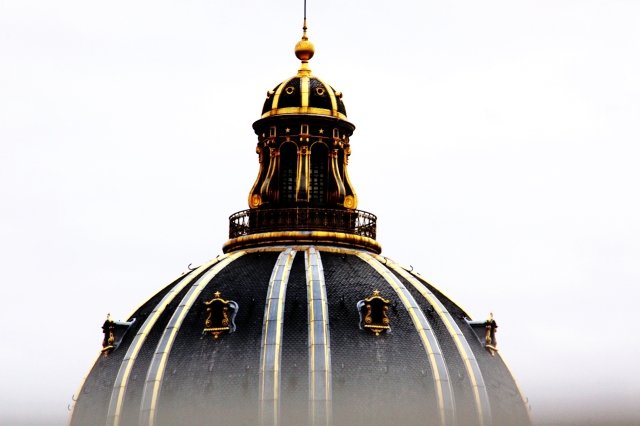 Like this.. (recollect : Invalides)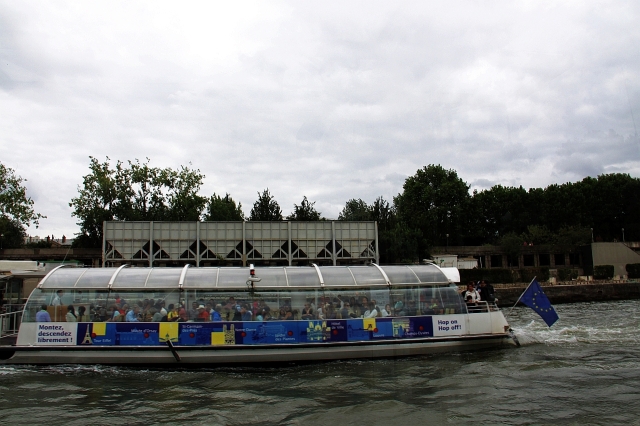 Another river cruise tour boat.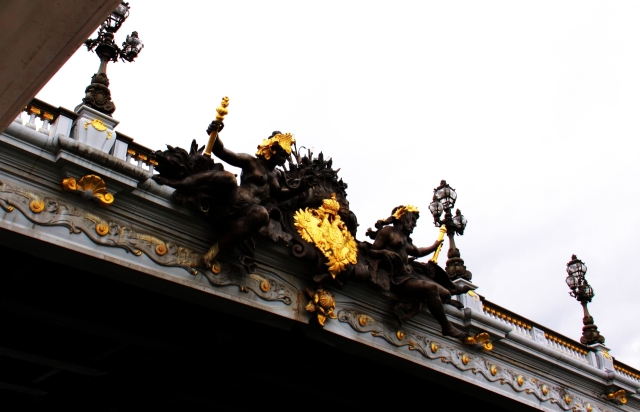 Intentionally darkened..;-)