The heaven!. Have I ever written that anywhere here? Nope!
We got lucky, I would say to see the heaven in heavenly way.. 😛
Sonamarg, first some facts. Sonamarg, actually a valley situated 88 Kms from Srinagar. Sonamarg connects Amarnath and sometimes act as base camp. Distance from Sonamarg to Kargil is 124 and the same road goes all the way to Leh and Ladakh and thats the only way. This place is quite amazing simply put. Its beautiful, not spoiled by tourists and not spoiled by loals too. Thanks for its extreme fierce winter, population still countable in 100s. During December, govt stops access to this highway for public. Only locals are allowed and that too till Gagangear. Army controls completely during winter and access using choppers with enough supplies for the winter. Heard after Kargil war, India is cautious during winter in this area. Well, that kills my wish to see this place in winter. 😉
Its open to public from the first day of April and sometimes few days later. And we visited this place on 5th April and I wished we could get to reach Sonamarg. We did. This time, road was opened on 2 April I guess.
After our superb tourist friednly experience at Gulmarg (damn!), we urged the driver to take us to Sonamarg who had all the wrong reasons to say about the place not to go. We didnt give up, perseverence wins, and we paid extra. 😛
From Srinagar, one has to cross Ganderbal, Kangan, Gund, kulan to reach Sonamarg. Mostly tourists skip this place as there no attractions. Its just the place where some 100 people call home town. When we reached halfway, mountains after mountain, all said one thing. Its bad weather. Rain, cloud and view is zero. I gaveup, however, had final strands of hope to see the place atleast. This gets interesting during last 10~15 Kms to this place. You dont see snow, but ice!. Ravines, streams that pass through ice, 10 feet ice and carved road right into it. Its unique.
And the best part was, it rained heavily then and the rained soon turned in to snowing. Yes, huge snow flakes with rain hit car. Amazing view. That was first time I saw when it snowed. Sky looked dull and made the place to look more than heaven. When we reached Sonamarg, rain stopped, but snow continued. I least cared about getting wet or going blue and got out. Everywhere I looked it was Ice or snow. Trusted my timberland shoes, I headed to the mountain slope which is right at the road side. The walk was lovely and and wished I go really long distance. Soon weather got little bit better and allowed us a visibilitiy of a kilometer. Thats more than enough to see that beautiful and feed good place. In the distance, saw few trees hibernated for months and gave new hopes to the crows there. Just wished not to leave that place.
And am sure, it will be more than heaven during fresh snow period. Just like our few of the woww wallpapers. Please God, one more time here, please.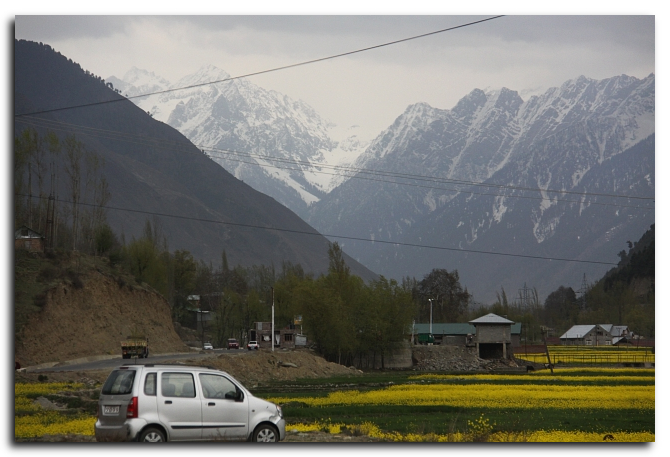 Sonamarg from Gund view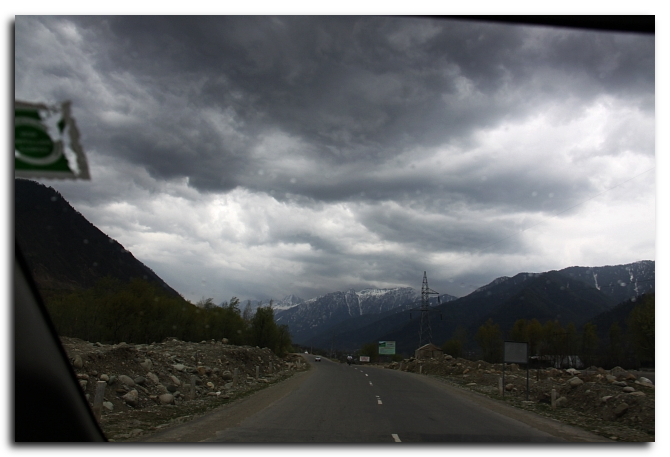 Should I say this is bad weather?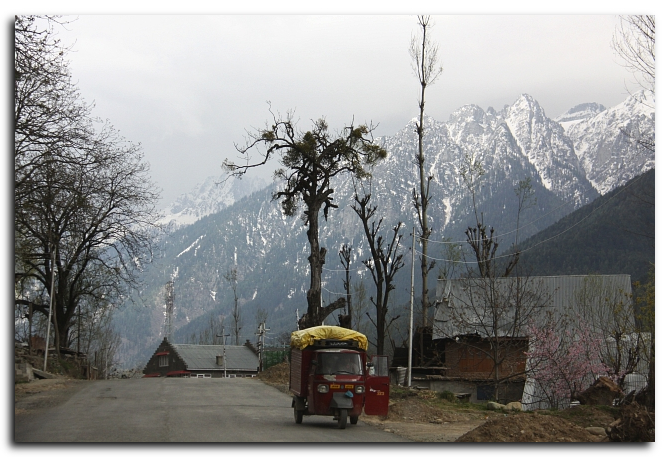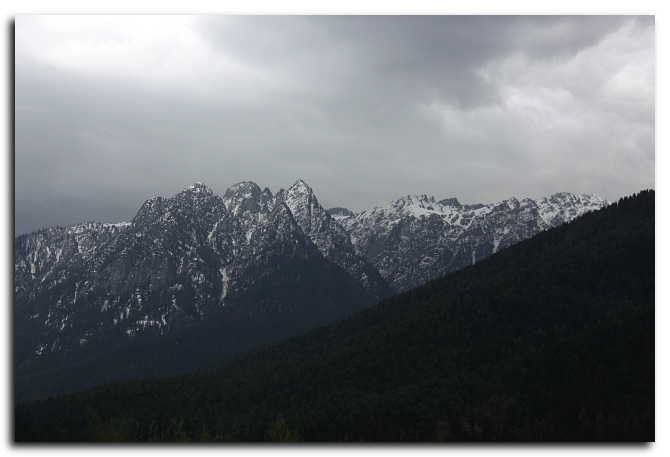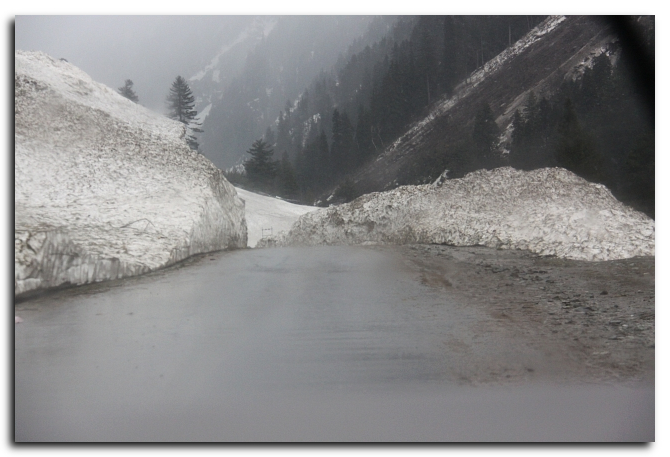 Sonamarg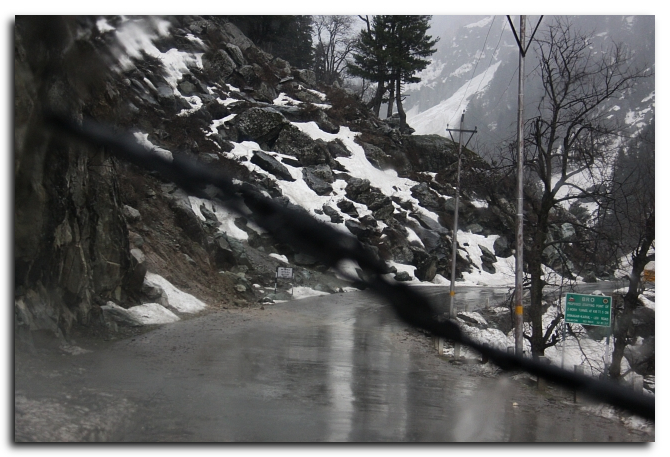 Sonamarg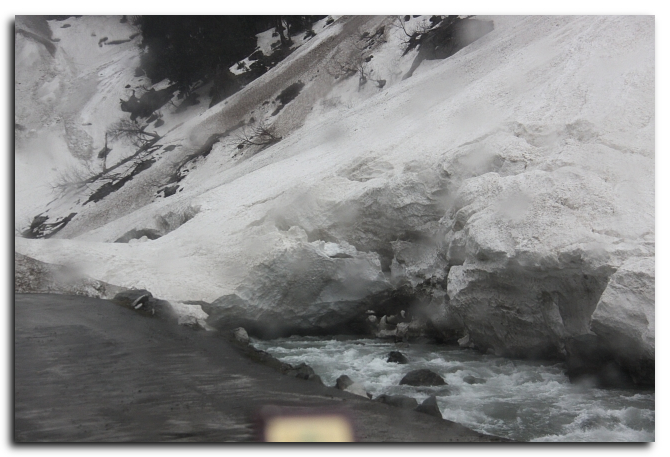 Sonamarg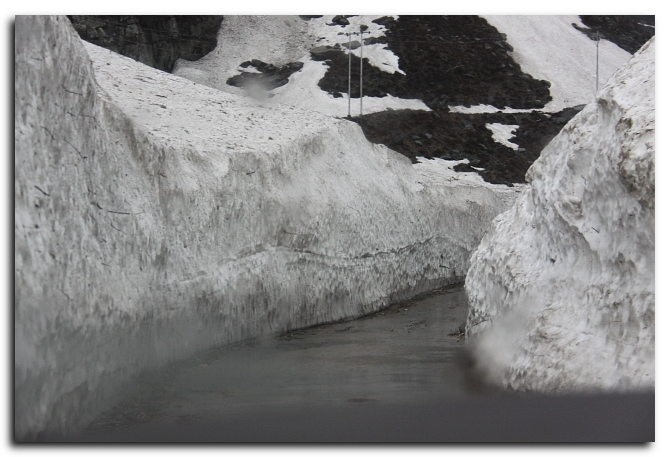 Sonamarg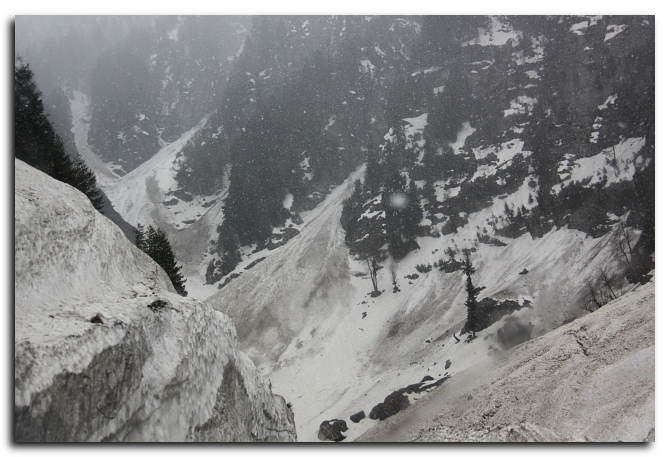 Sonamarg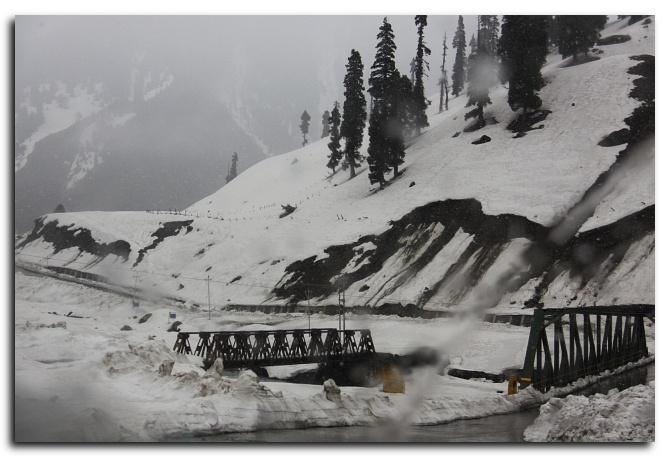 Sonamarg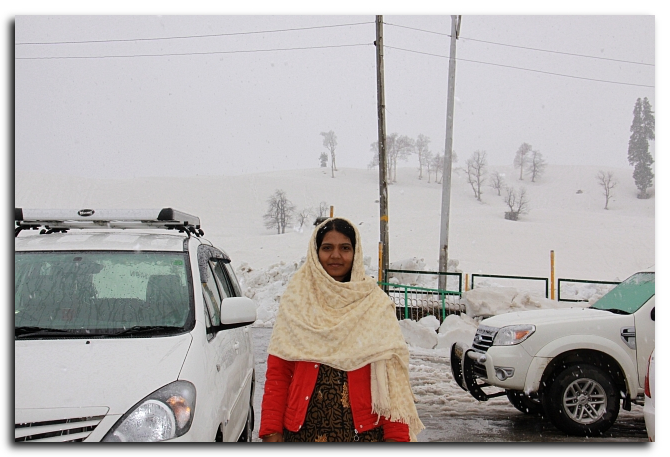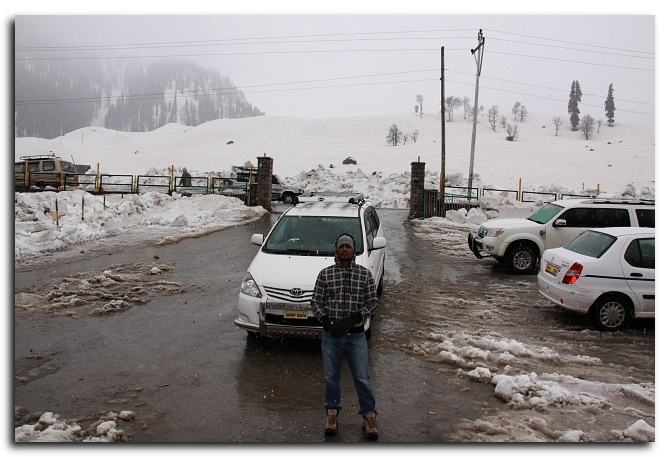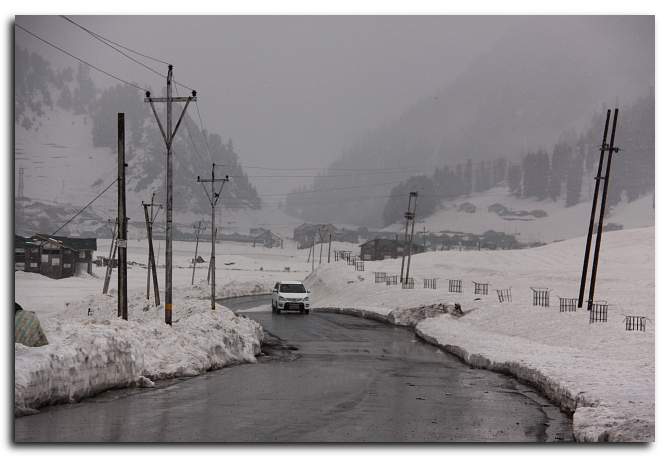 Sonamarg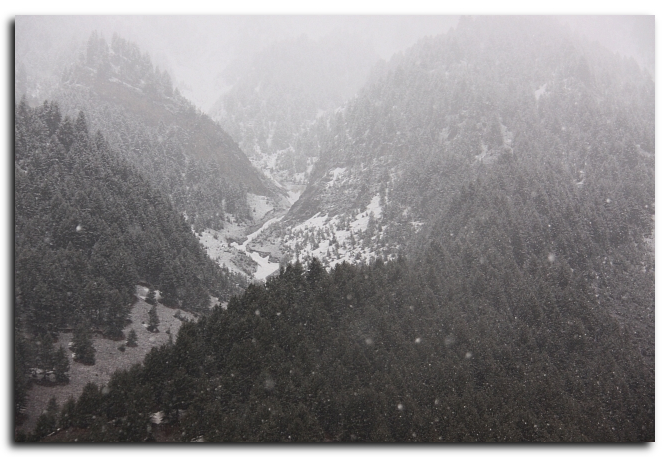 Sonamarg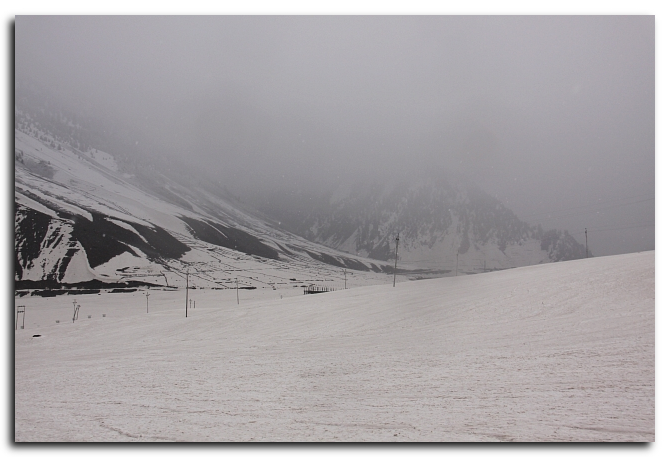 Sonamarg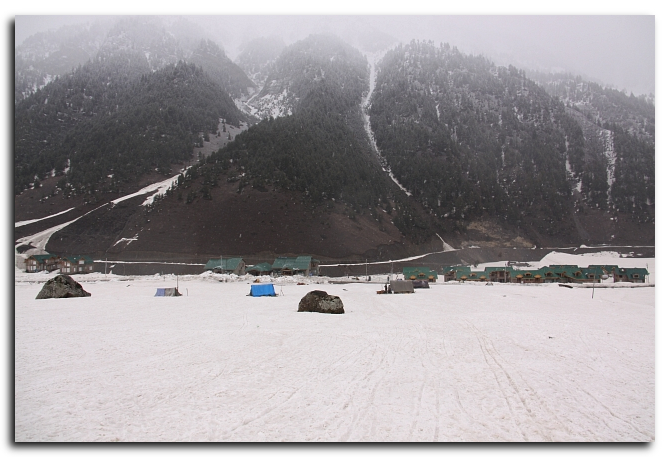 Sonamarg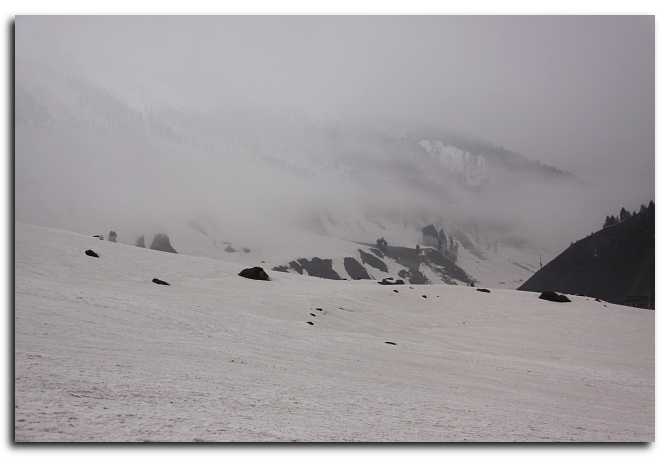 Sonamarg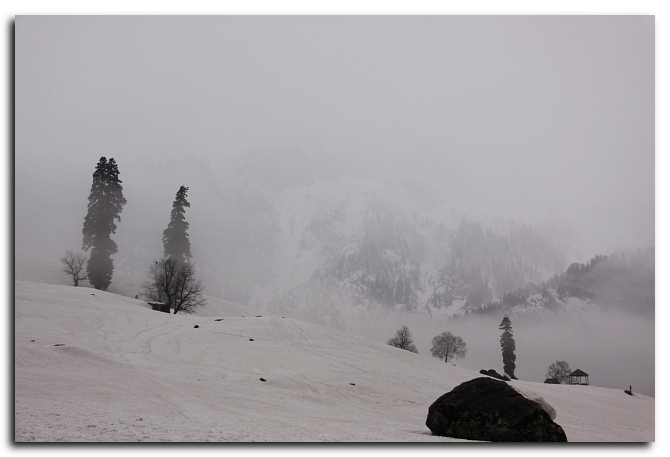 Sonamarg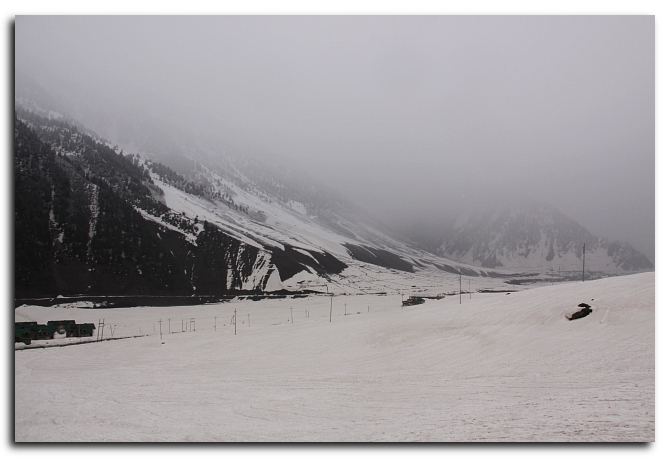 Sonamarg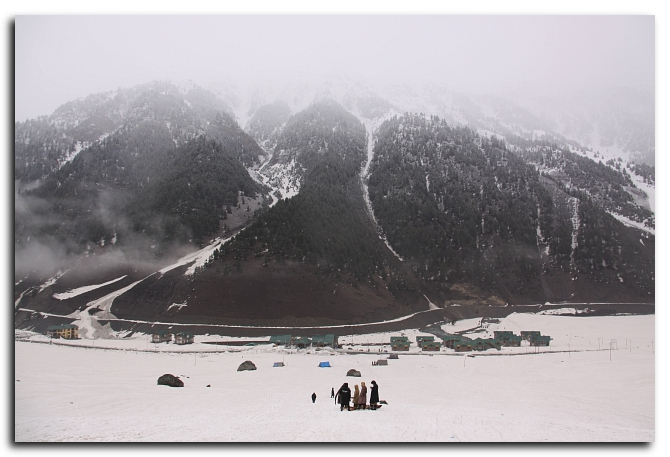 Sonamarg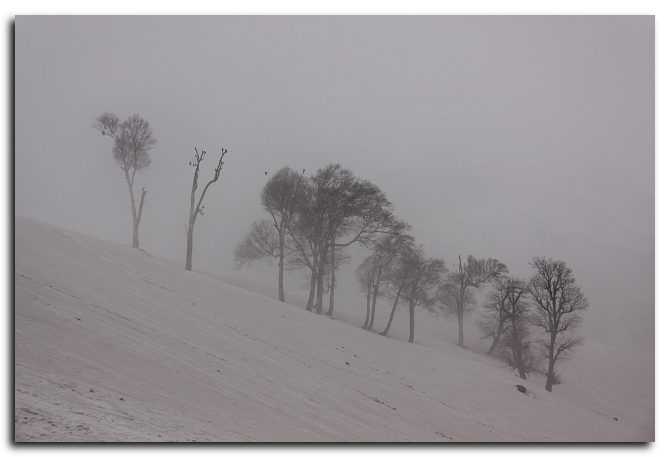 Sonamarg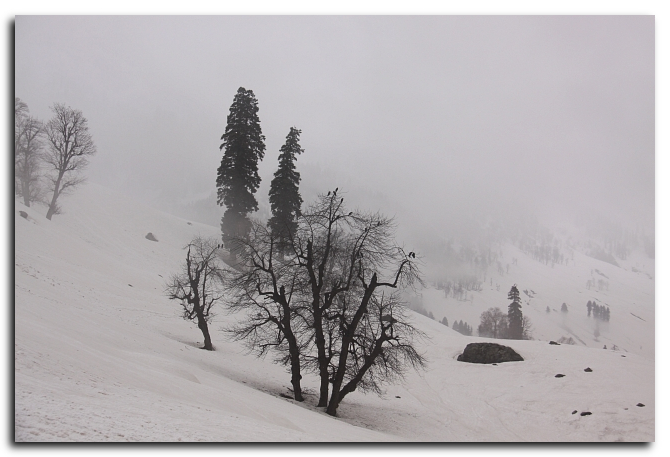 Sonamarg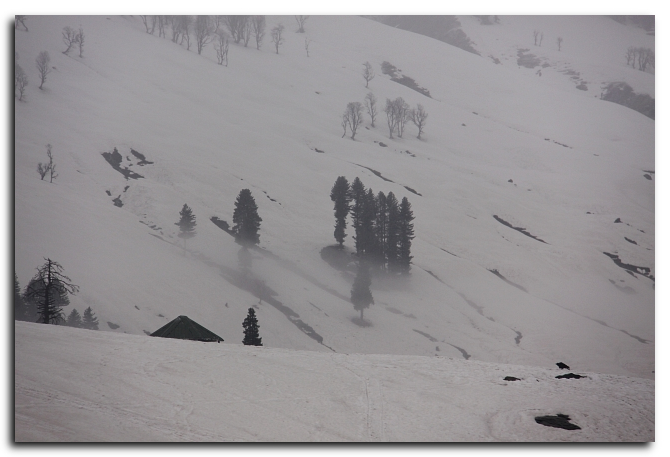 Sonamarg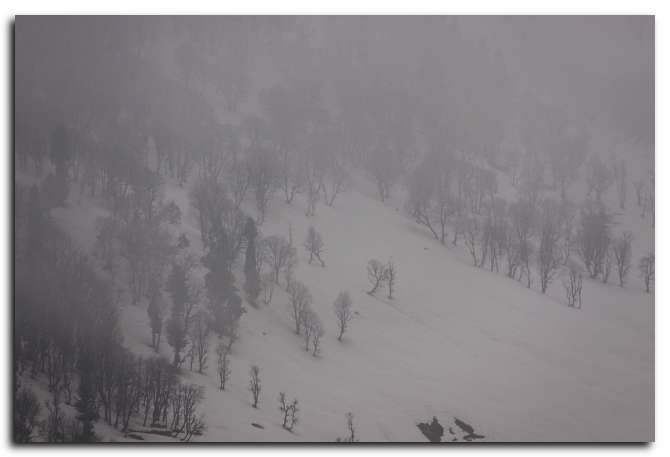 Sonamarg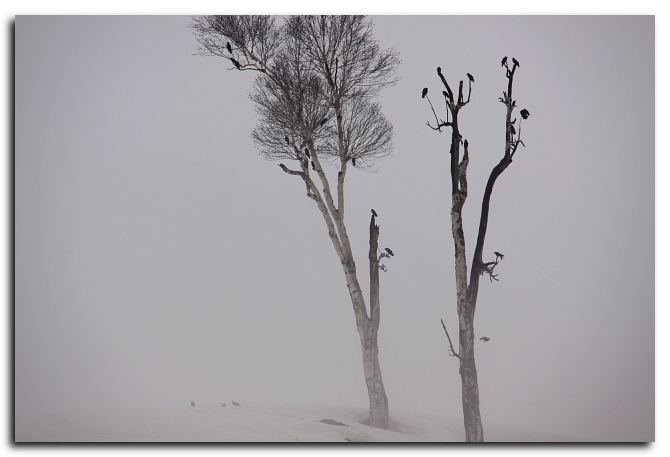 Sonamarg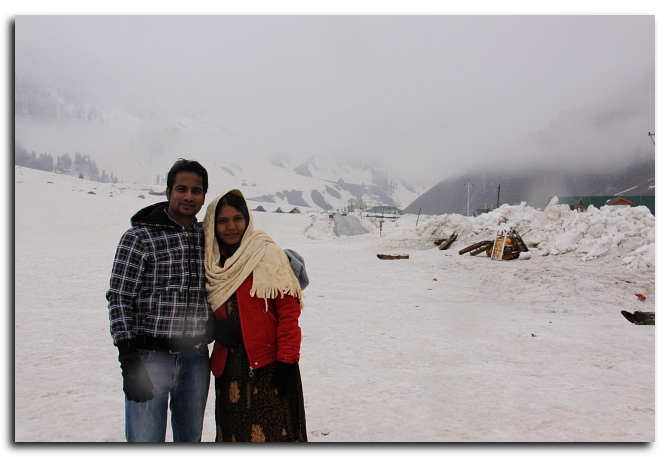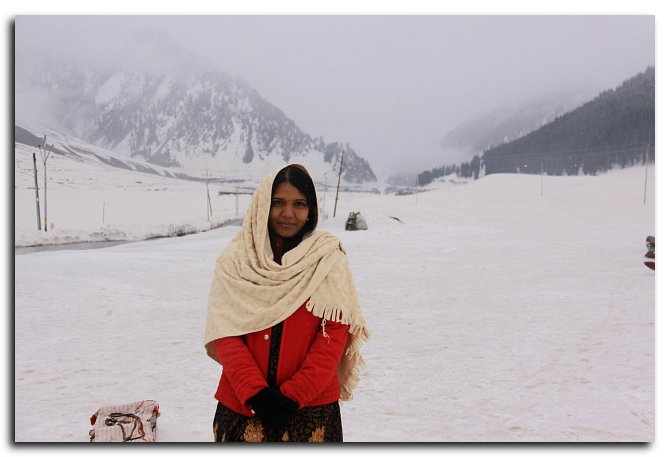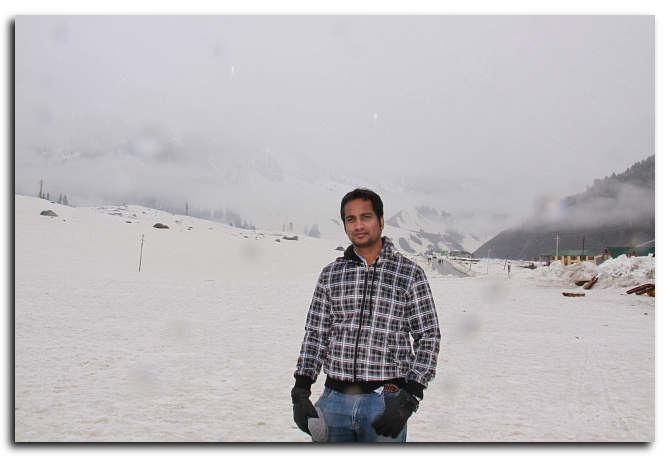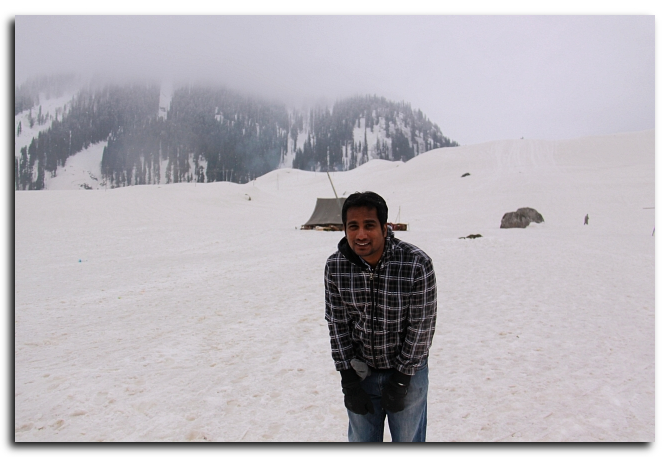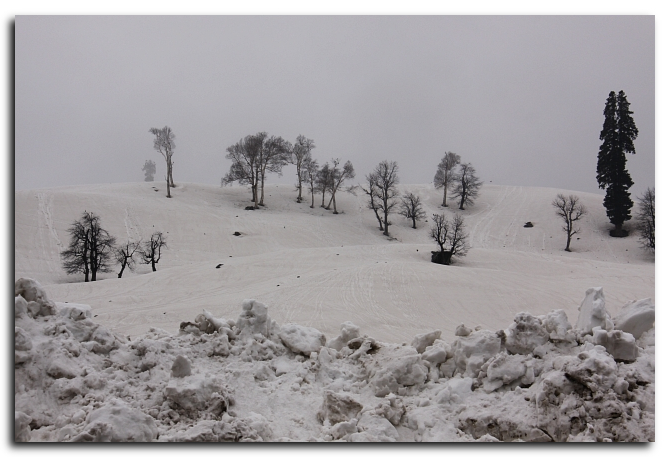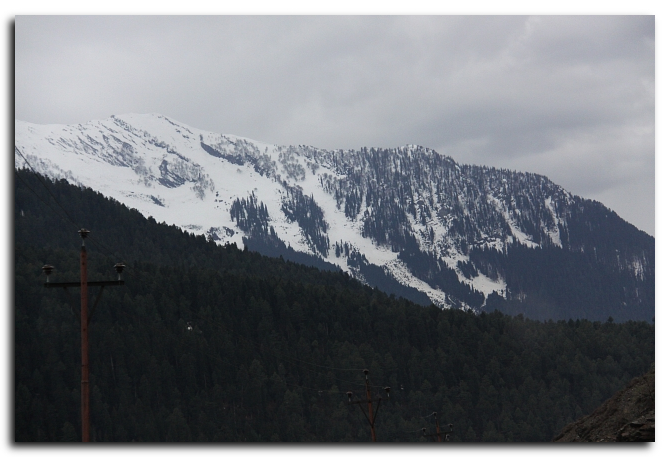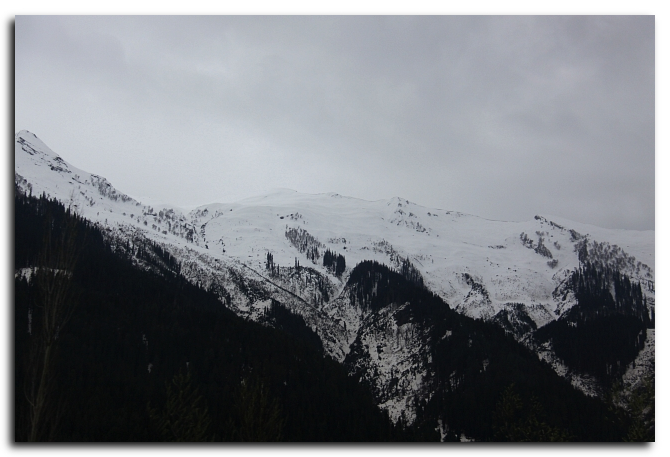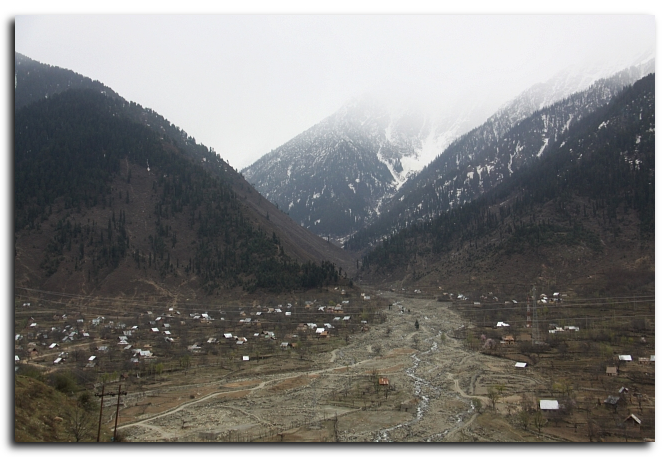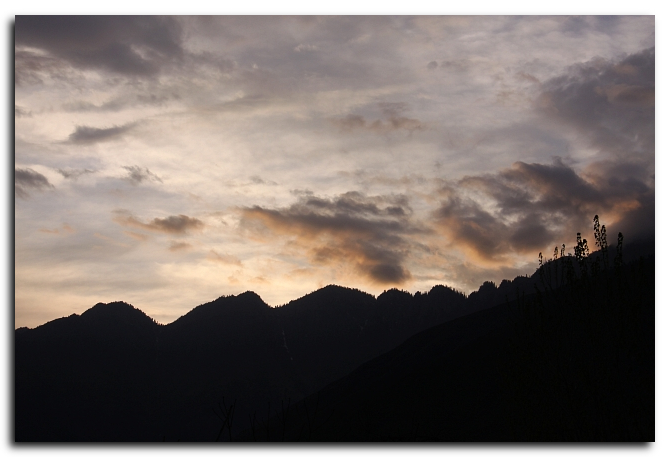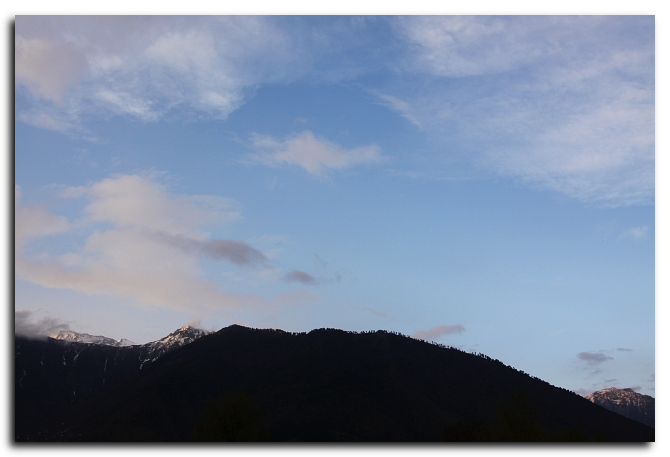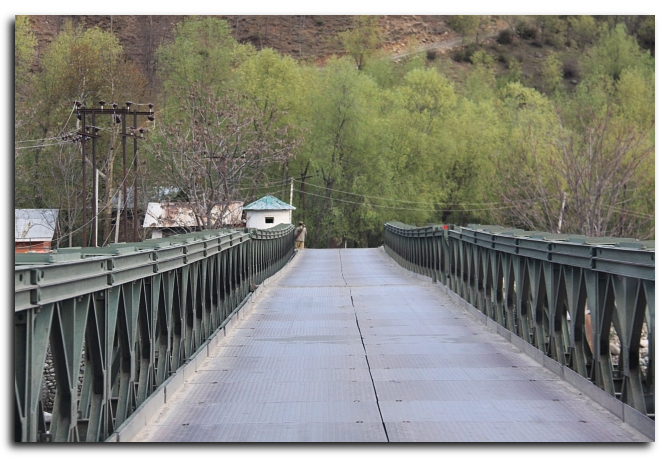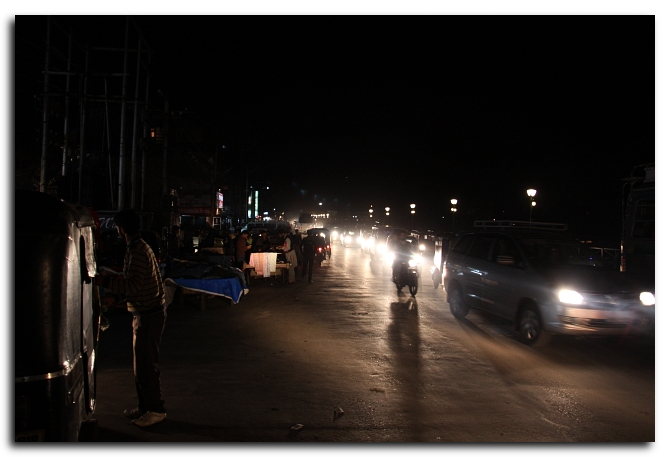 Srinagar at night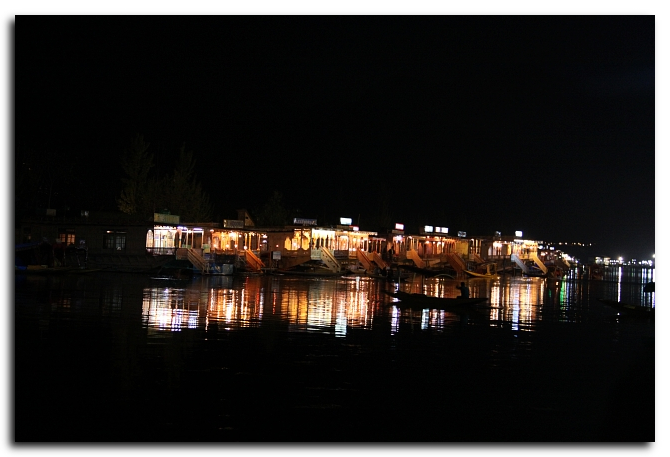 Dal lake at srinagar