Muoattos Muragl & Marguns
+++++++++++++++++++++
This is last leg of travel in Swiss. At the end of "Glacier Express" we settled in our hotel and took a small walk with the hope get some food. After visiting couple of restaurants, we found a perfect one where I could 'think' of eating something as they served French fries and chicken nuggets. I know thats kids food..:-p. St.Moritz is much cooler than the central swiss however the views are not breathtaking. Thats because east swiss mountains are prone to landslides because of their strength but not at concerned rate. Italian impacts were visible with building architecture and at restaurants. We ate a pasta and the kid's food and resumed to hotel to call it a day. It was a different kind of vibe I felt out there when compared to the other places. Next day with the help of the receptionist we got to know that in half a day (thats all I had for the day, coz we had to return to Zurich) we could cover Muattos Muragl a nearby hill which could be reached by cog-wheel train unit where St.Mortiz and celerina can be seen completely with hilly backgrounds. With that note, we caught a bus and got dropped at the foot of the hill. Muattos Muragl is not part of Swiss Railways so dont expect the trip to get covered by swiss pass. 😉
Cog wheel journey was a engineering wonder and they built it to last for ages. We had a nice little journey to reach the top. Honestly the view of those two little towns were good and nothing else. There were again wonderful trek routes. We skipped and sat for sometime. Soon we realized the cold breeze and what it could do to us. With some pics, we headed back to the base with some couple of hours in hand before we could think of catching Zurich train. That gave me other option to visit another cable-car-reachable peak. We decided to reach just half to encash the detour option with Trotti bike as the complete peak is accessible or open only during winters. Using this route (from celerina) Margun is half-way and from there Corvigila, Corvatsch are the peaks further.
We spent some 'sitting' time at Margun and headed back to base with Trotti bike. Unfortunately that was a rugged route and the tyres of the bikes were almost bald. I myself had little tough time in controlling the bikes, but poor Thenmozhi almost pushed the vehicle the entire stretch. I should have got kid's bike (with big tyres) for her. Anyhow it was a different experience and finished. Happily went back to hotel and collected our luggages. Then headed back to Celerina station and caught the Chur train from where another one to Zurich. They were eventless and at the Zurich aiport we had just enough time to get some souvenirs and chocolates. With that a most memorable trip came to an end.
Singapore Airlines carried us back to so called home in 12 hours straight. 😉
Better version of images. Download at St.Moritz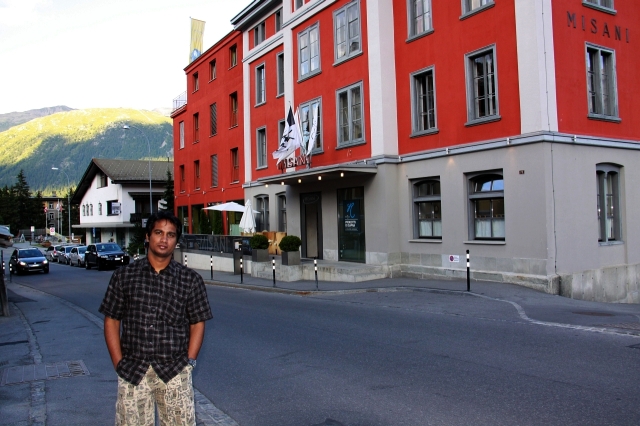 St.Moritz (Swiss) . Strong Italian accents.. In all..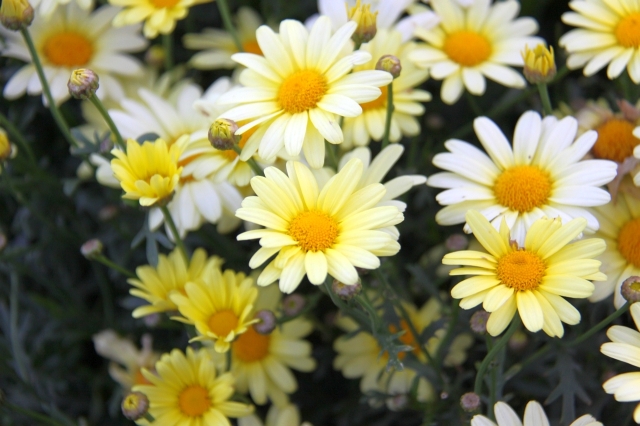 🙂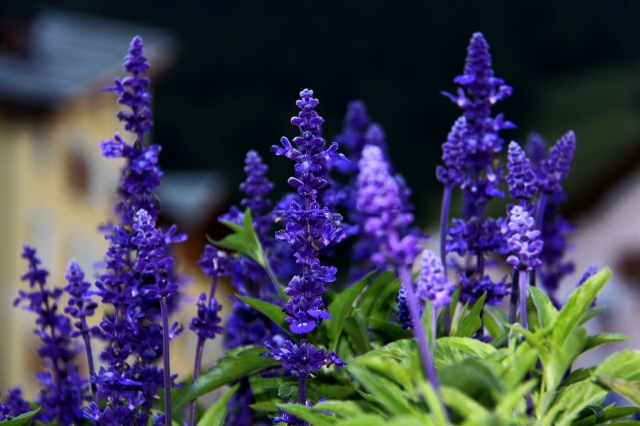 🙂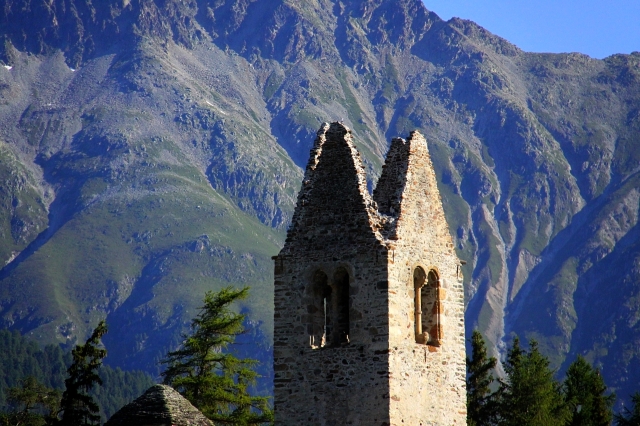 Torn with Time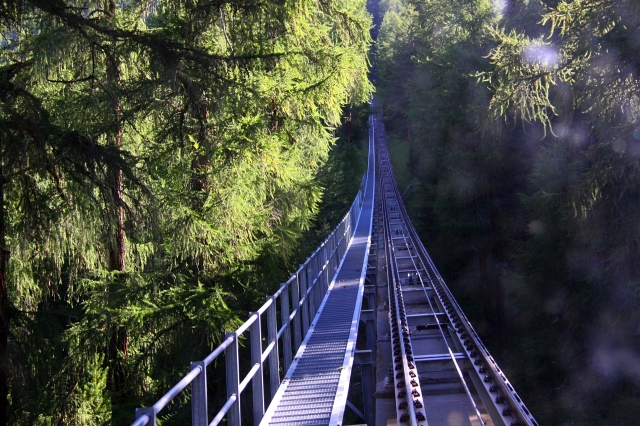 On the way to Muottas Muragl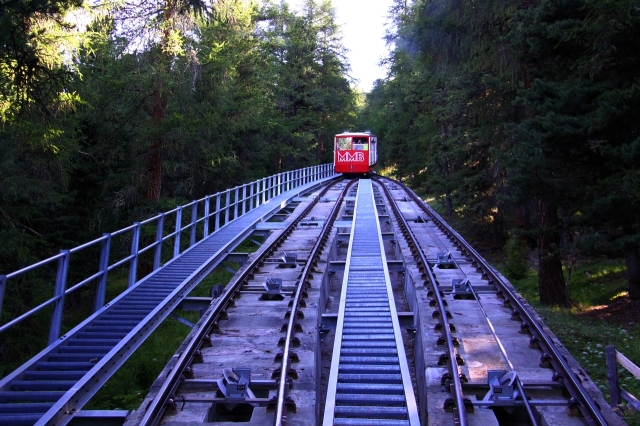 Timeless wonders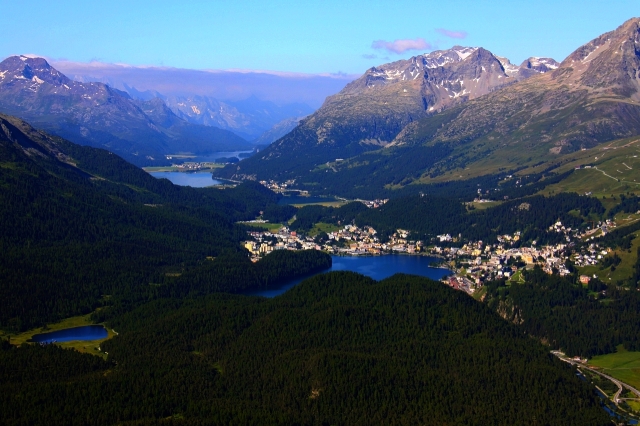 St.Moritz, Celerina from Muottas Muragl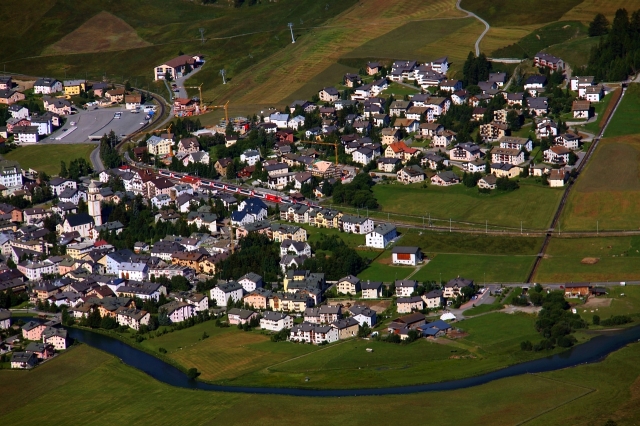 Celerina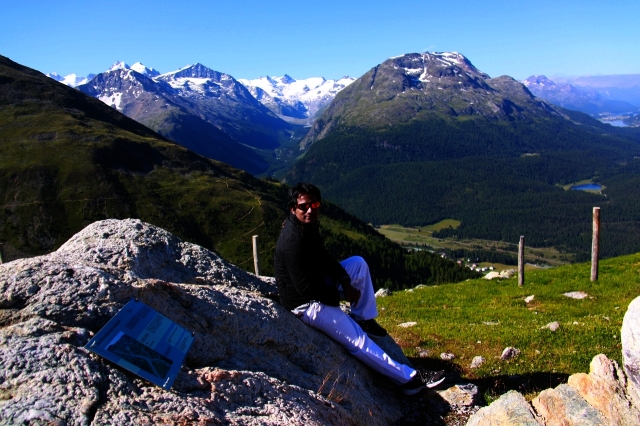 Wishing to have a permanent tent. I would have if Swiss wont see me as …….. …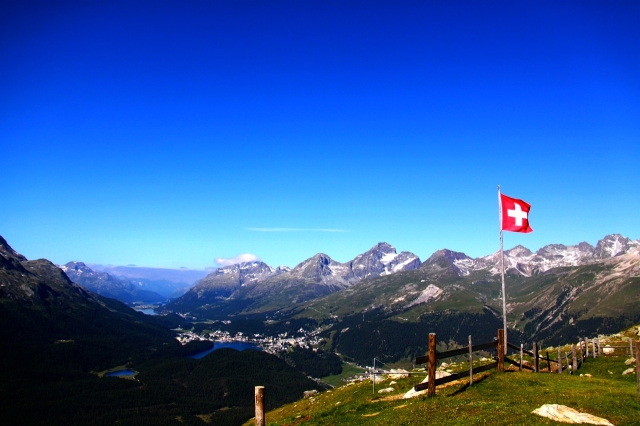 Not better than central Swiss.. 😉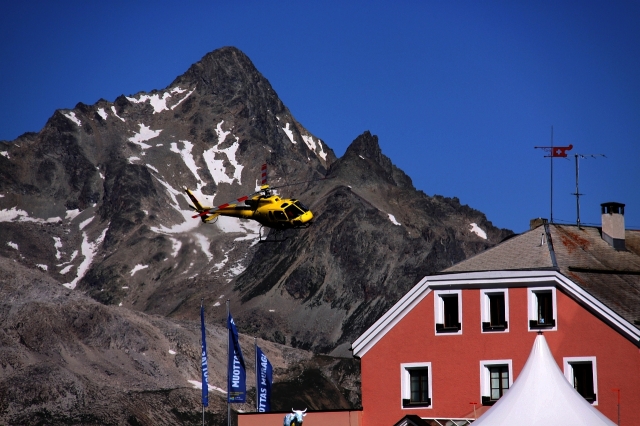 In Winter, all is white.. I would sunk in snow.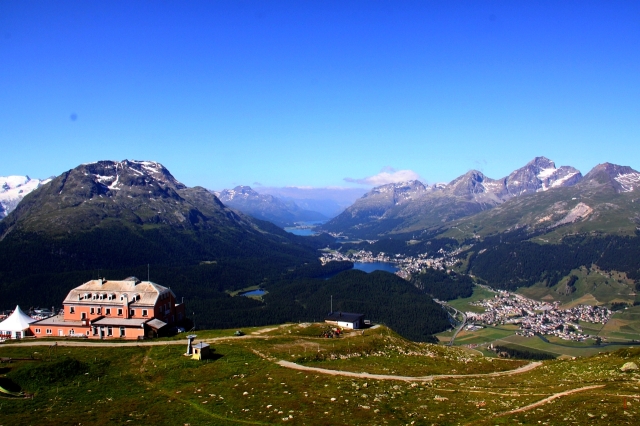 A place where I could reach in summer.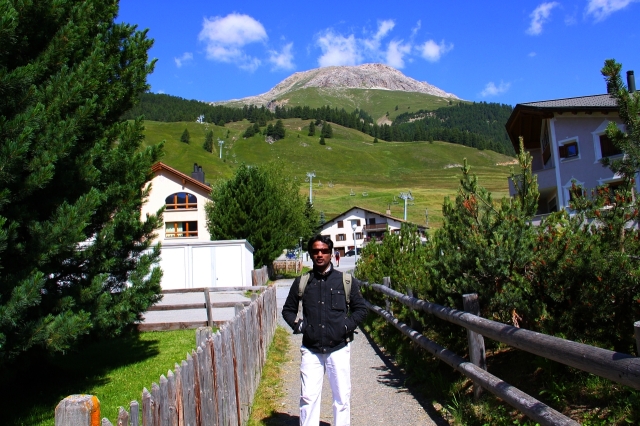 Back to Celerina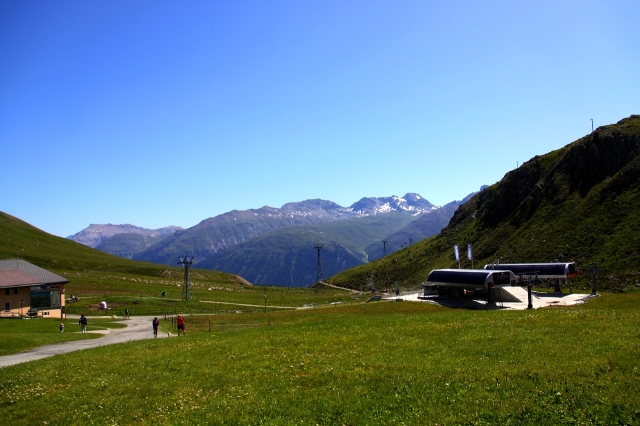 Ready for a tough Trotti bike detour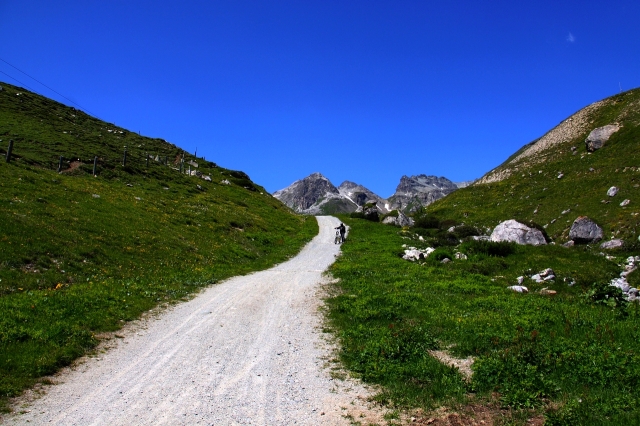 Trotti bike detour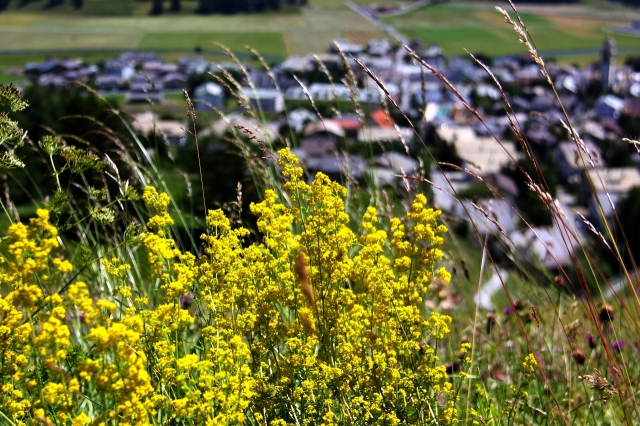 🙂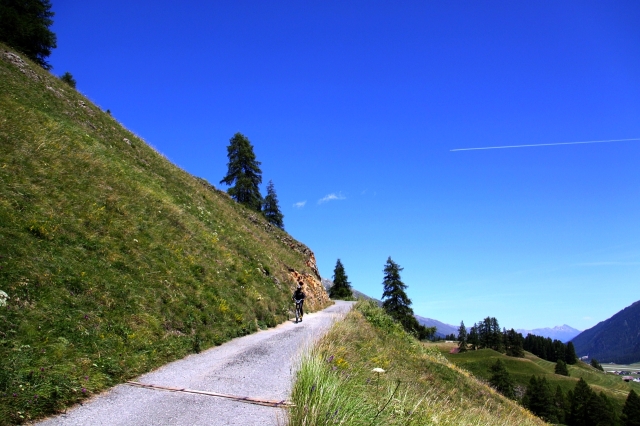 Trotti bike detour
Heading to catch Zurich Train..