Thaly – a Bangalore getaway
|
Ode to a drive which never ended


"They said a lot
Much more to see
More to drive
When the tyres cried
We laughed – When we finished,
They laughed again. Its on me!
They call it Little England!"
It was my N-th year of MBA exams time. I had the real urge to arrange a picnic kind ex-bangalore. I had my mind set Thally (or Thaly) as the destination which is also called as Little England. I heard the weather gave that nick name and needless to say, that got me some expectations  We gathered some more information using dad's influence (by talking to the Thally police station) on what to cover enroute. We were warned of animals and cautioned to stay on road to avoid problems.
My pestering didn't work with all my guys about the picnic which I quite anticipated. We got enough people to fit in 2 cars. Getting my guys out to the road to start the trip is more than half of my headache. They love delaying. No matter whether I spell 5am as the start time or 10am, or anywhere in between.
By the time we got ourselves on the road we were hungry. 😐
From Bangalore to Hosur it took 30 mins and unanimously decided to have the breakfast in Meenakshi Bhavan, opposite to Hosur bus stand.
As per the plan we were to visit Bettrayan Temple in Denkanikotta (Denkanikottai) and Gavi Narasimha tempple (Gavi Shree Lakshmi Nara Simha Devastanam) and to continue to Betta Mugilalaam.
Road till Denkanikotta is smooth and visually stunning. Long green meadows and nice long visibility makes the drive joyable.
Our first stop was at Bettraya temple at the outskirts of Denkanikottai. Its calm, beautiful and boasts a huge clear water pond. Its quite rare to see temples with ponds these days – that too a one with water – and that too a crystal clear one. I slightly doubted about my presence in India. 😛
Our next stop was Gavi Narasimha temple in less 2 KMs from the former. To break the surprise, a perfect picnic would be to cover these two temples from Bangalore.
Gavi means Cave and Narasimha is one of the avatar lord Vishnu took. As it speaks for itself its a cave temple. Pooja takes a while and we hear the crowd gets crazy there. We had hardly 10-15 in front of us and took more than 30 mins to get out. Or more than that.
Two temple visits made us to realize it was lunch time and one of us found out there was a restaurant serving some nice Biriyani. No need for doubts. We stopped promptly and packed enough and tasted omelettes in the nearby shops. Never miss an opportunity to eat!.
And the actual journey started. It was around already 1pm and we hoped for a drive of a quick 30 minutes to Betta Mugilalaam – our destination.
Our bad. It was a never ending bad road. In a Jungle. It never seemed to have an end.
After like 30 mins of bad road towards Betta Mugilalaam (which means large clouds on a Hill), we found a water hole next to the road. While we considered that for the lunch stop, I urged that we reach the destination first. Half heartedly, rest agreed. After an eternity, a village appeared and the road ended.
Yes – that road ended and still mud tracks which can support a jeep continued. While we asked the villagers about whats there to see, we got a prompt answer. "Nothing". And the mud road? "Goes and connects some other place". Am sure, they were quite not interested in tourists, I should say.
Our risk appetite was on the lower side and we decided to retreat.
Initial tries to find a place to eat our beloved biriyanis were failure. We ended up in going back to the water hole for animals (??!!) and had it.
Well – am gonna recon the drive and being with our loved ones is always great, despite our destination looks good or bad.
Epilogue : Am still searching valid reasons on why that place is called "Little England".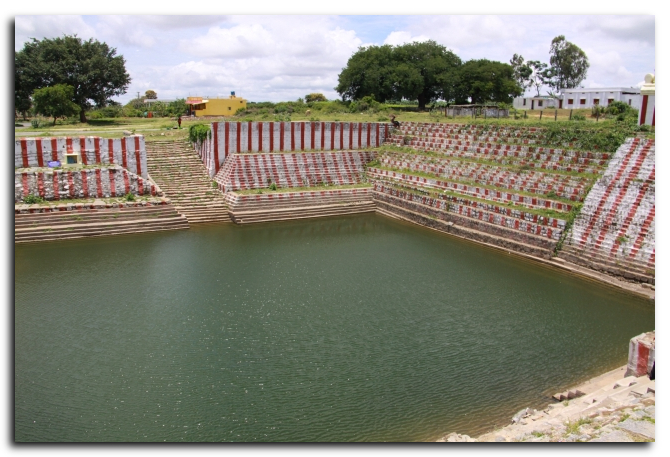 Bettrayan Temple Pond Denkanikottai near Hosur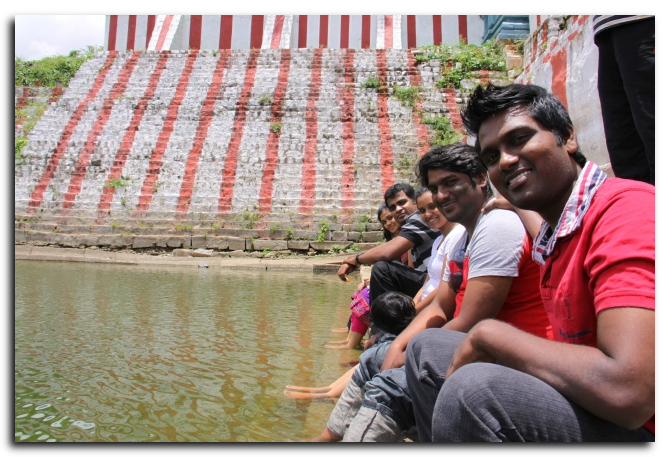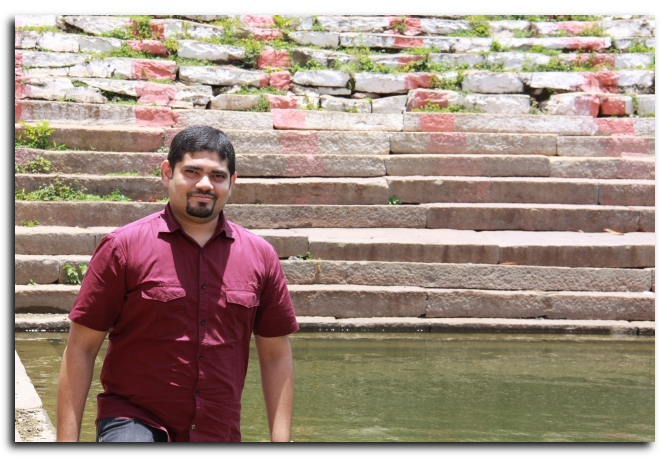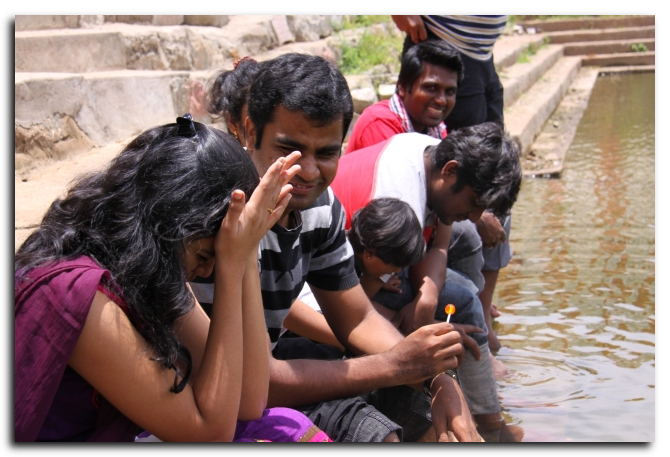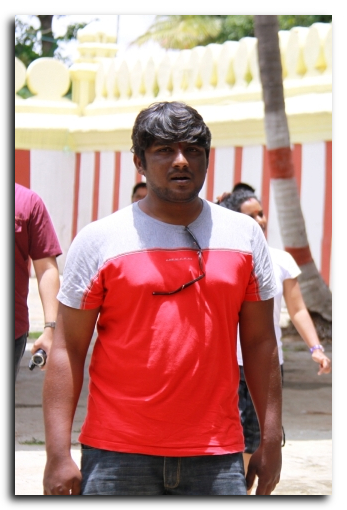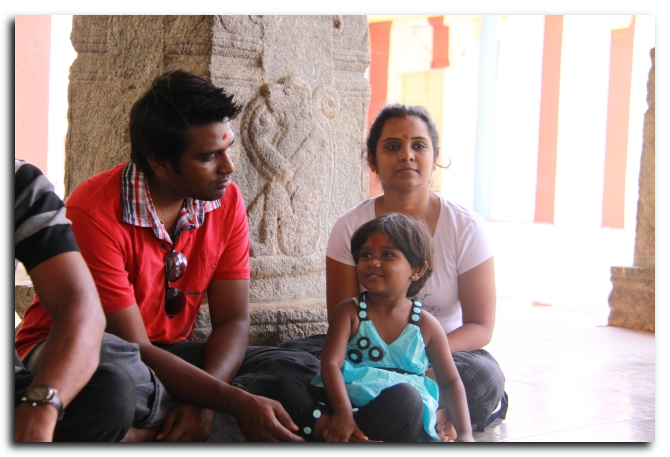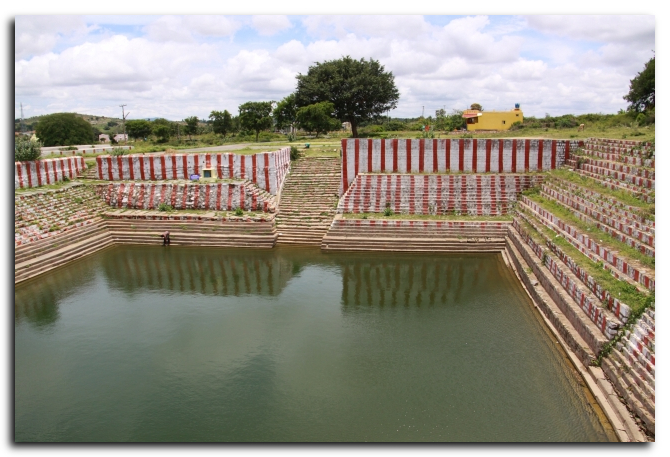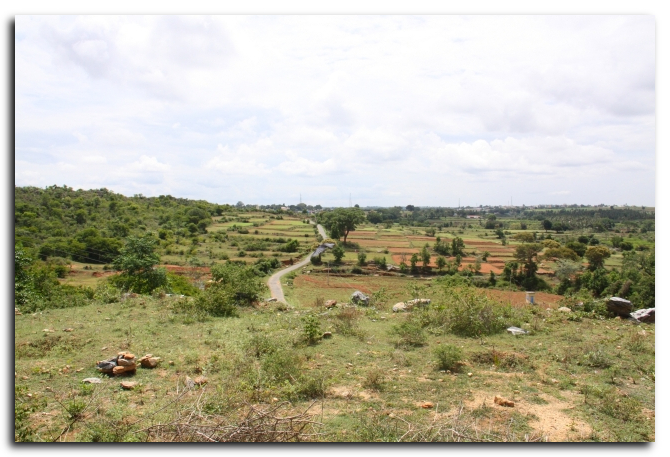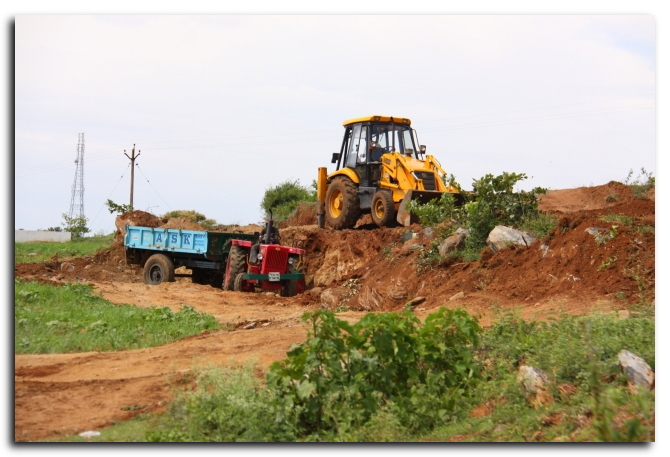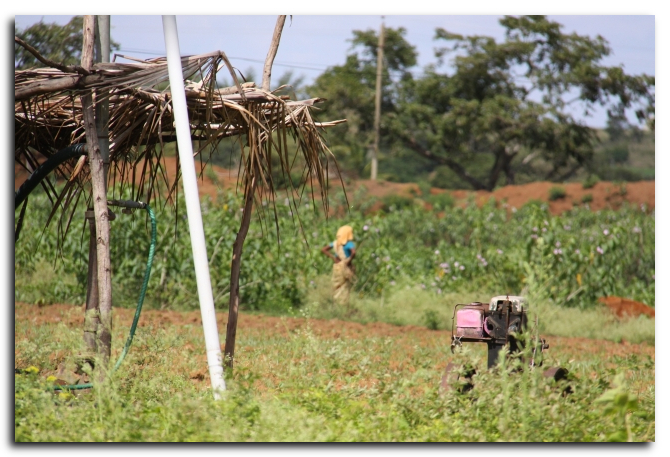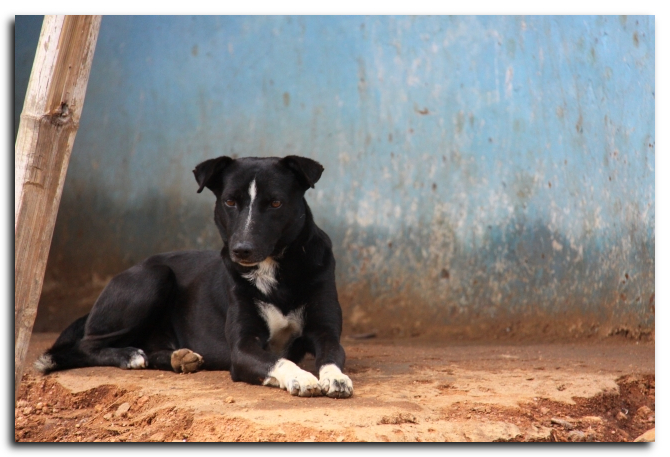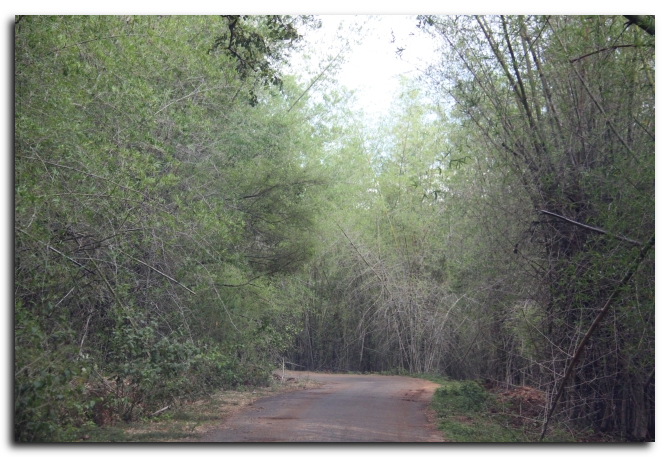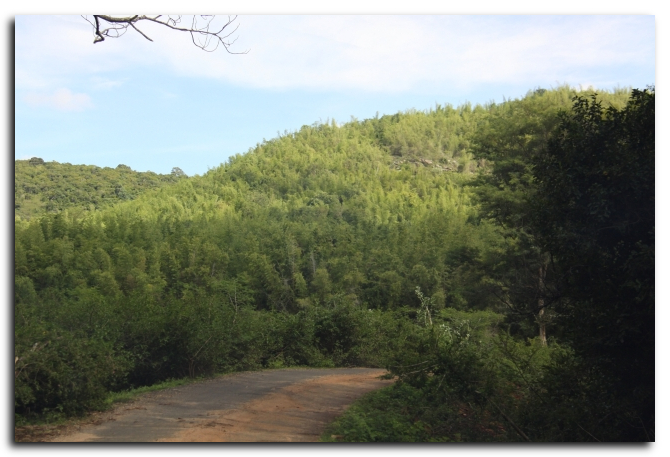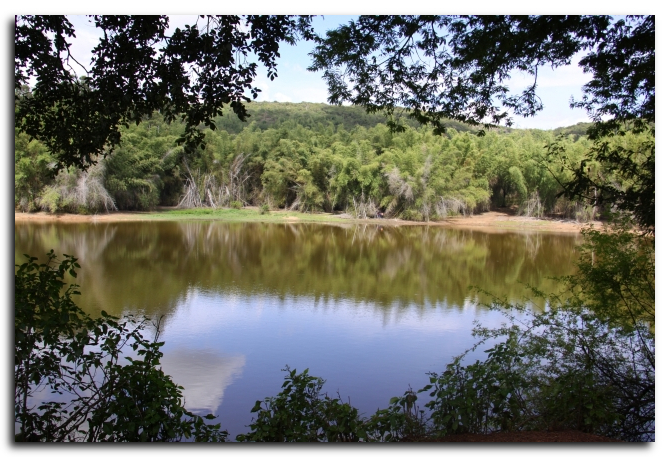 Water Hole for animals. Near Betta Mugilalaam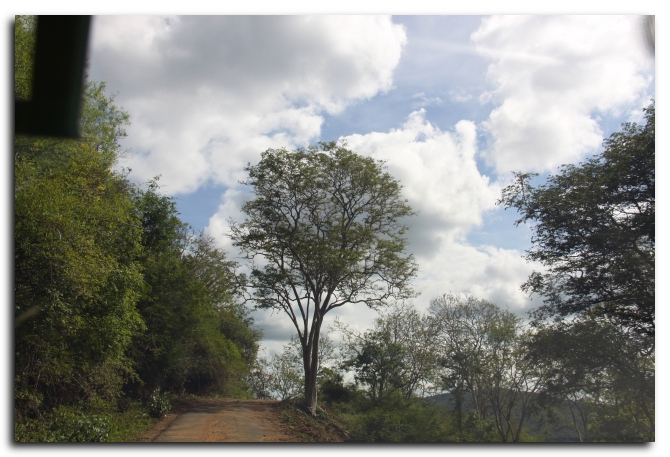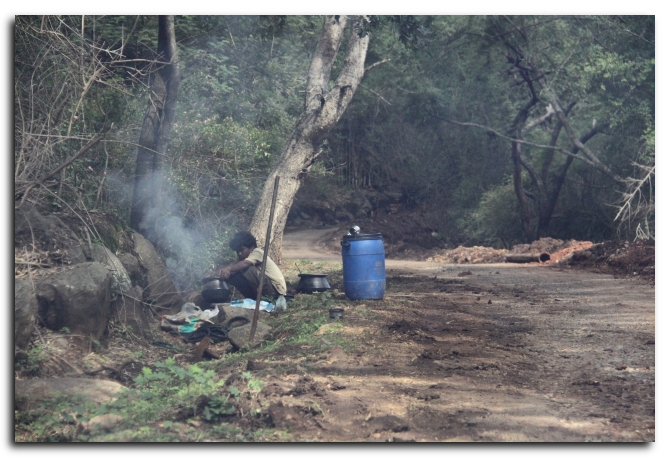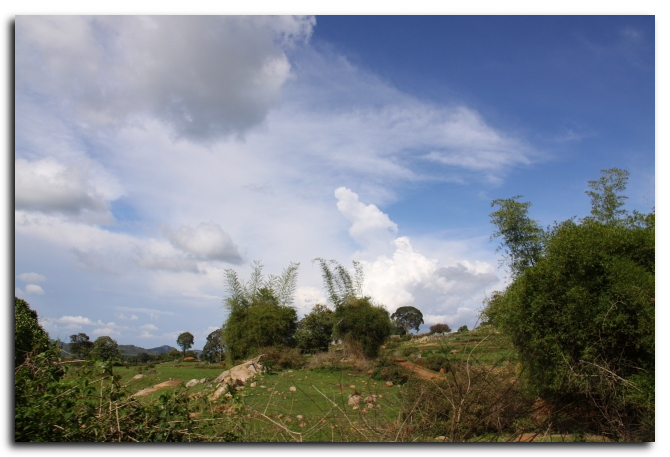 Betta Mugilalaam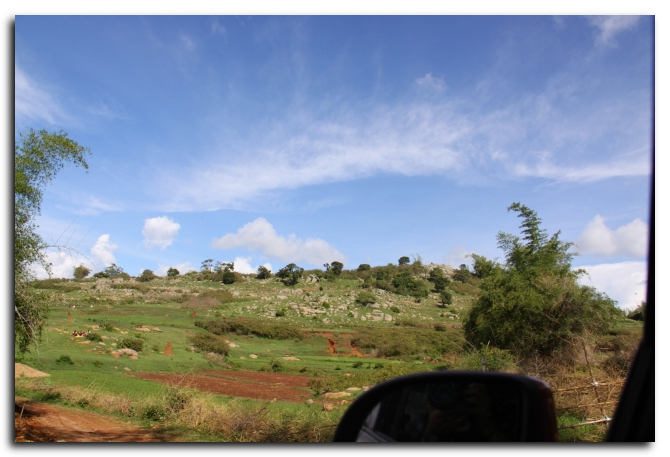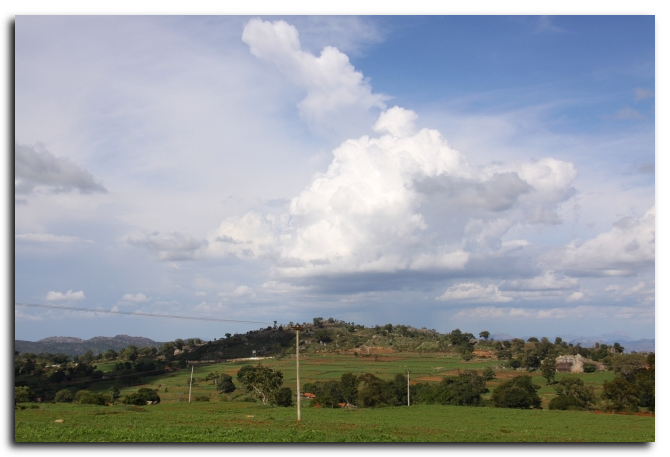 Betta Mugilalaam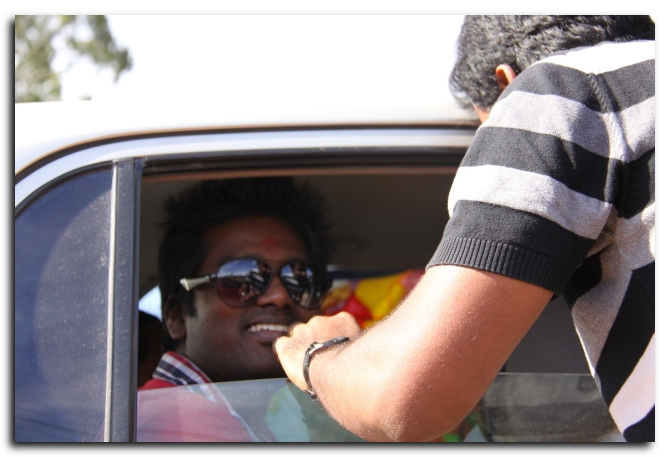 After effects of driving in that route