Xueshan 2 | Taiwan 2/10
|

Syue Mountain peak Trail
Around 5am, I brushed my teeth with a cup of hot water, used toilet in that weather and got my gears ready for the day. Thermo meter was showing minus 8. My worry at that time was not the hike to peak but the fear that I have to stay in that cabin again for the night.
Black Forest – not sure why that was named but actually its the forest of Taiwan Firs. Its beautiful at that morning with the little light. This portion has no clear marking on the trail and definitely a guidance required. Too complex roots of the trees would make anyone to lose the trail easily.

Stone waterfall
Might sound funny but there is a slope filled with huge stones on the trail. It is said that these stones are large due to less sunlight. The amount of sunlight determines the size of the stones. It is because the stones on the sunny side of the mountain receive more sunlight and heat during day. This causes stones to expand and later when night falls, stones cool down and contract, cracking into smaller ones.
Syue Mountain Peak
This is the second highest mountain in Taiwan. The atayals saw veritical gaps on the rocks and called it Sekoan.
It is roughly 4 hours one way to the peak from 369 peak. This last stretch is very beautiful and we had little frozen ice scattered everywhere near the peak which made it look even more beautiful.
This offers a lovely 360 degree views of the surroundings. Withe the blue sky, I never thought things could get better. But yes, with snow, it would look even more beautiful.
Weather was clear but cold. In photos it would never looklike a sub zero degree weather. It was really a heartfelt moment as I not only completed that challenging hike but survived that weather. My battle was half won at that time. Place had beautiful ice sculptures on short plants carved by the heavy wind. Ice particles stayed the way wind was bruising them. It was a scene to watch!
As it was just noon, as the cook suggested previous day, there was a call to visit the Cuei pond which further went away from the peak but with dangerous route. Cook said its very beautiful.
Many agreed and I personally that it was a very bad idea and my half-battle-won ego warned me to vote against that idea. I tried but people easily convinced me that when we would be coming down to taiwan and to that cuei pond. I didnt resist at all and agreed to go to that place. Thats the mistake of the whole trip!
Holy Ridge
There is another trail starts from here at the peak. The holy ridge refers to the trail (mountain ridge) between Dabajian mountain and Syue Mountain. The entire trail is above an altitude of 3000 meters and runs for 15 KMs. This was named as Holy ridge as one of the Japanese climber called it so.
Cuei pond

There were couple of cute mountain sheeps and monkeys were spotted from the peak. While I was wondering – except the route we came to the peak rest looked just like valley and how to go to that cuei pond. Our YMCA guide pointed a direction and that looked nothing like a trail. Everystep was atleast 2 feet down on a loose sand and small stones. Every step I took was shouting back at me saying you gonna have harder time when climb up the same way. Options? none!. After agonizing 2 hours of descend with smaller ascends, we reached Cuei pond cabin and I started to look for the cuei pond.
There was one with tadpoles and yucky worms at a size of some 6×6 feet. And that was it. Everyone was clearly disappointed. Somebody said, "At least, we can tell people we went to Cuei pond". I snapped saying, "I would rather tell I didnt go there at all".
We used that time for our noodles lunch and I took a small quick nap on a bench. After the lunch, the himalyan task of going back to the same peak was paining at all the wrong places. Weather wasnt helping any better even at that time.
We slowly started and when we reached that loose sand area, I told my people that I will climb first rather than waiting for the rest to join to maintain my own phase. I didnt judge me wrong, I took more than 30 mins just for that slope. For every step, there was some slip, hit, and cold wind entered in to head. All under the sun at your head made it too worse. I looked back at people and the looked tiny red ants. Learned walking on a slope of loose sand is the worst way to hike. My ego added – "and to visit a tadpole pond".
When we went back just near the peak, I found a place where I can sit without sliding all the way to the other side of the hill just to hide away from the strong wind. With a snack bar, bit of my energy came back. After a while, rest of the team joined. Luckily we had a shorter route or walk-through-bush route to go back to the base of the peak.
After long walk in to the black forest, it was getting dark. And I walked the last 15 minutes in the dark but open path. One of the team member who was pretty active (jumping for the pics) was quite sick and reached after an hour. We were quite worried but he was okay after a while.
While I felt happy that the hard part was done, was the other way about the cabin stay for the night. Much hyped Drunken chicken failed to go through the throat after just a spoon. I settled with porridge as usual. When I came out of the cabin to pee, thermo meter showed minus 10 degrees. I quickly finished the job and tucked myself into the sleeping bag.
Descend, at last!
Following day, we started around 7 in the morning and the day looked very clear. I thought I should thank the weather for a clear summit and sunny descend. Views were spectacular until Qika hut. We took enough breaks to enjoy the descend.
At Qika hut, I thought almost 80% of the walking is done. But gosh!, it was never ending from Qika hut to the trailhead. I was seriously wondering how did I walk all these uphill track all the way to Qika hut. It was long and bit boring (compared to the rest of the sections).
Finally but late afternoon, we reached the trailhead and awed by the view it offered. I sat there quietly for sometime to feel the accomplishment. I did hike a 3886 meters summit and back.
I never felt better!!

Check the below Taiwan Links from my blog
Xueshan 1
Xueshan 2
Wuling Farm
Shilin Market
National Palace Museum
Taipei 101
Taipei Zoo
Maokang
Ximending
Beitou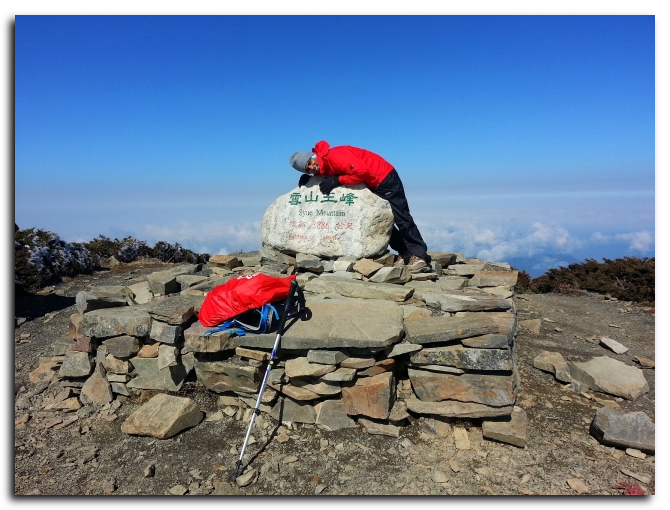 Finally, at snow mountain Xueshan Syue mountan's peak!!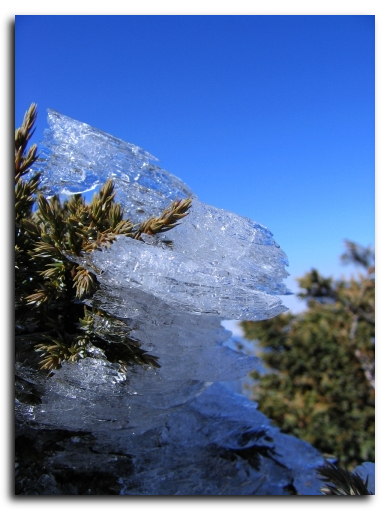 Ice clad plants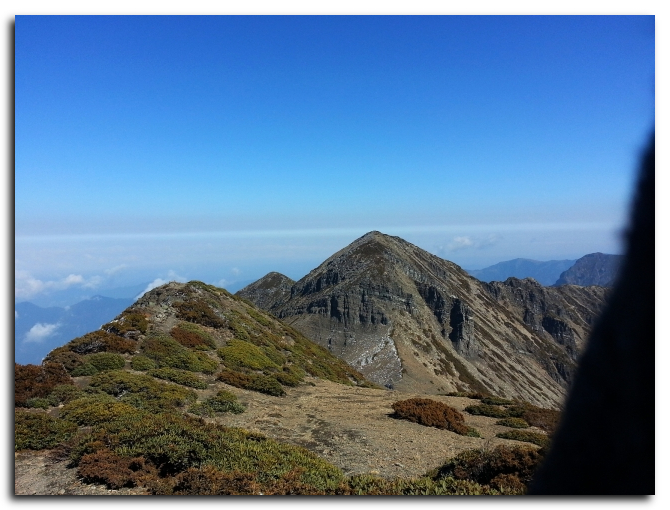 Holy ridge, snow mountain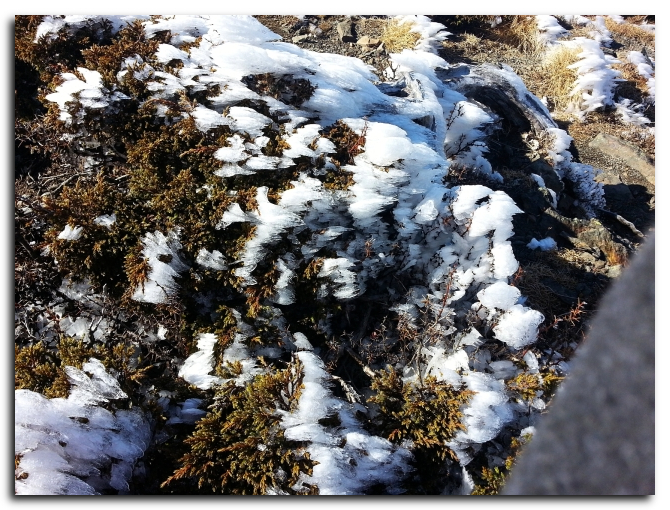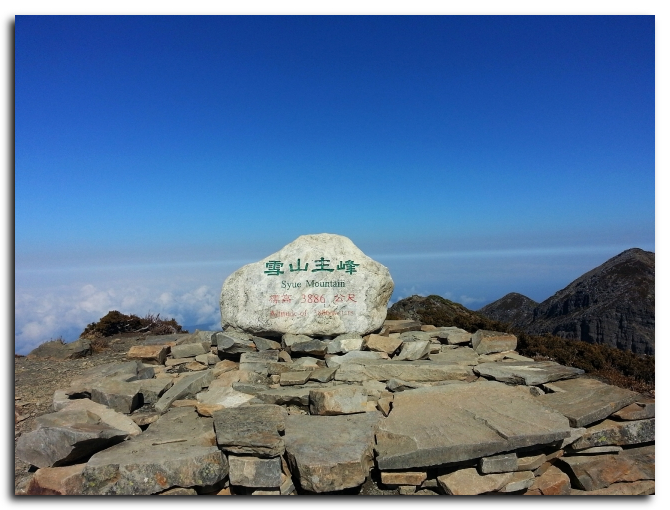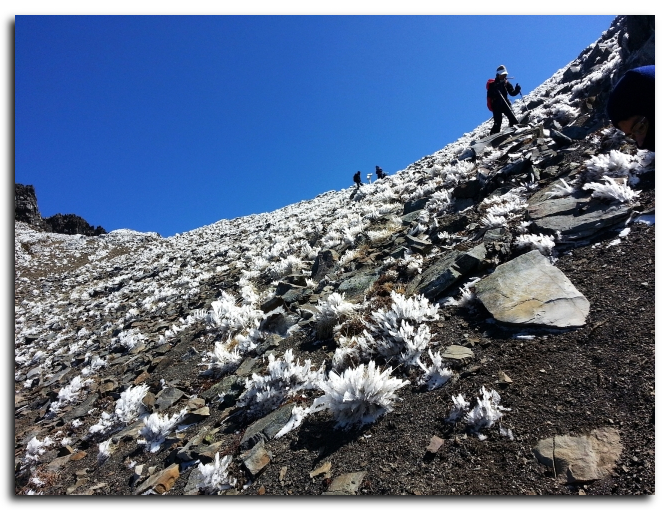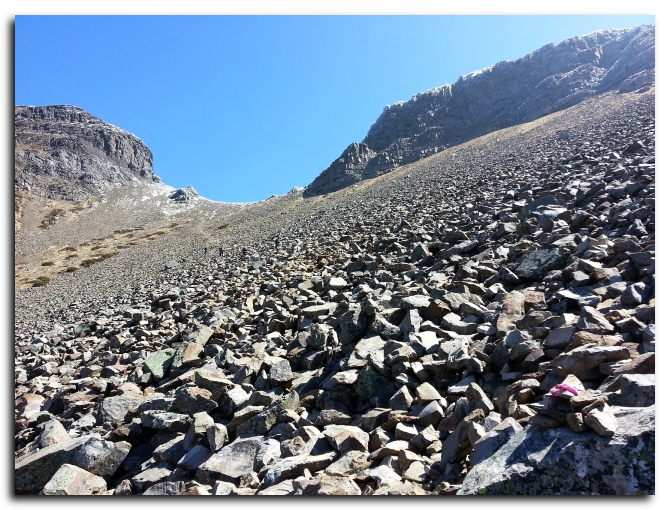 towards cuei pond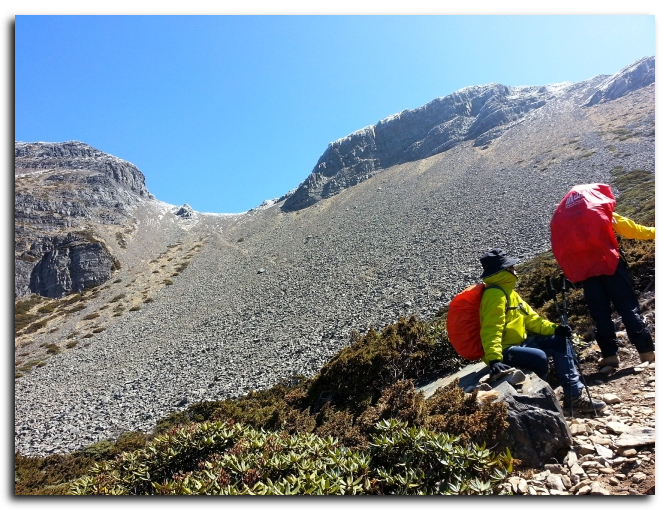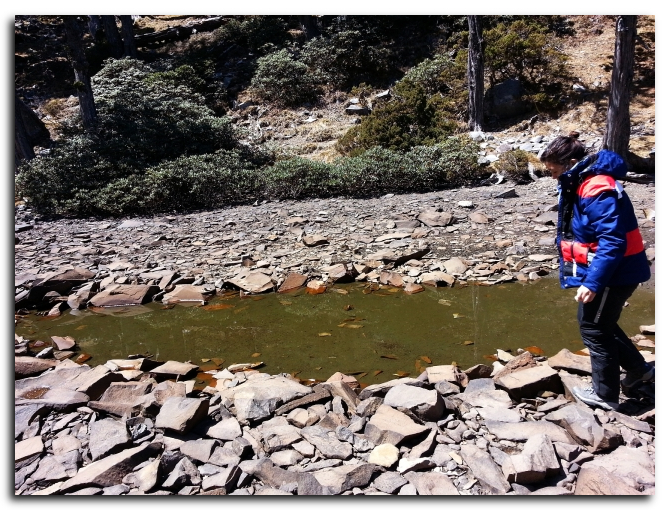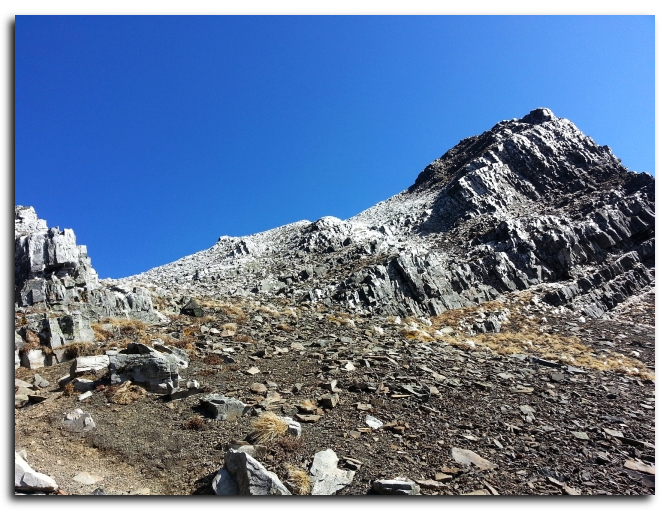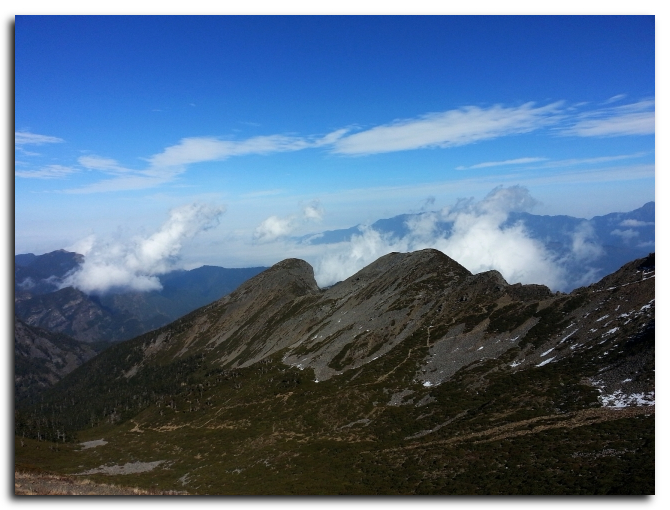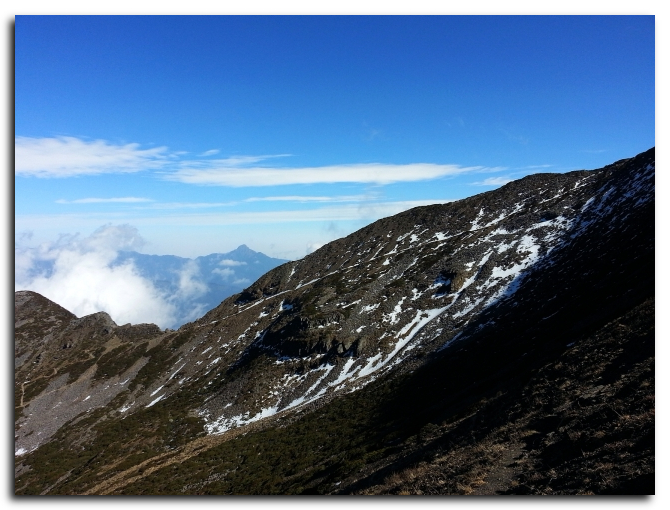 Near 369 hut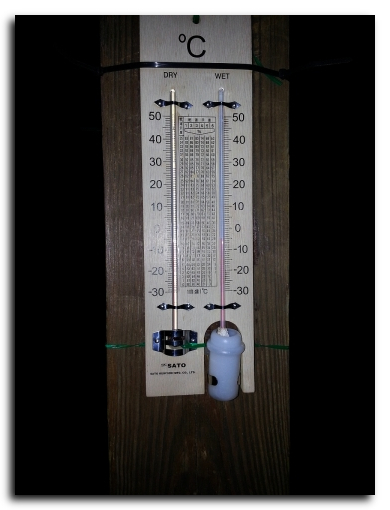 Thats minus 6 degree!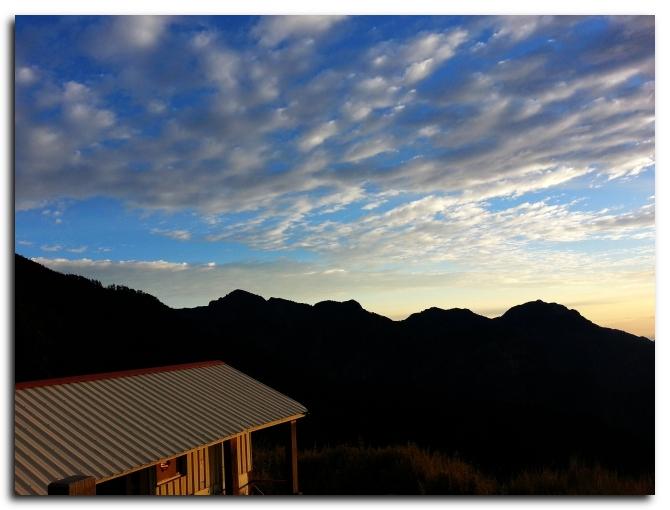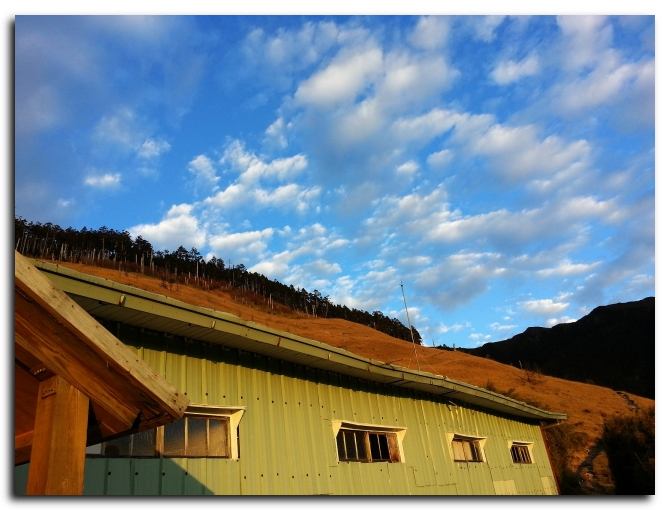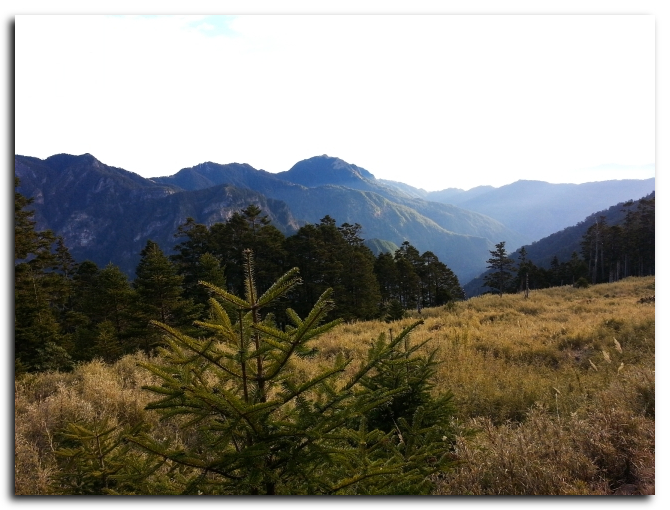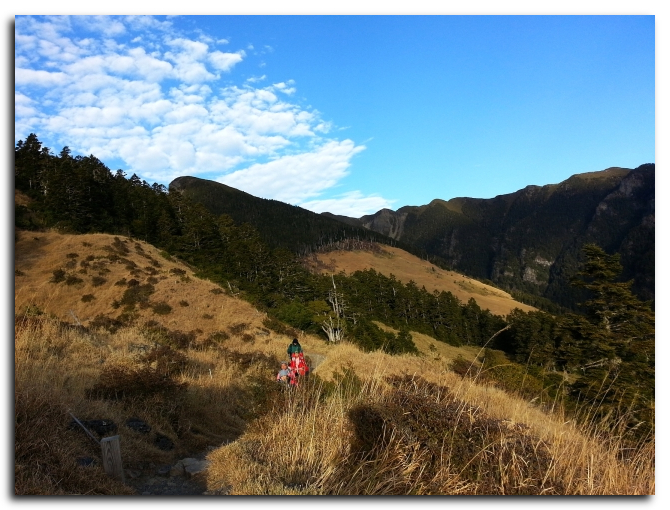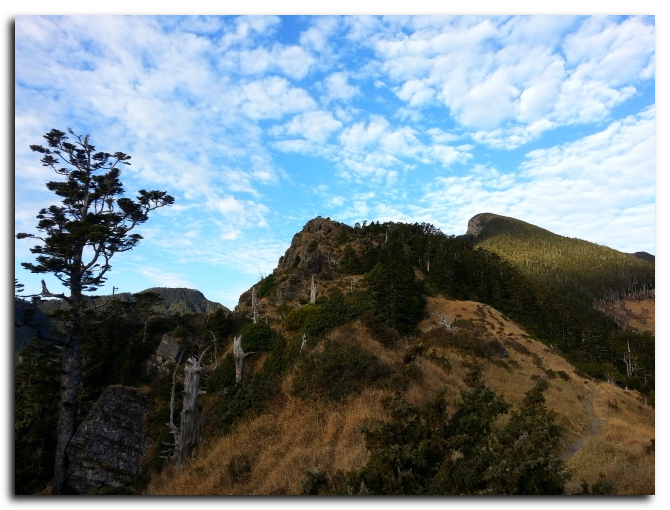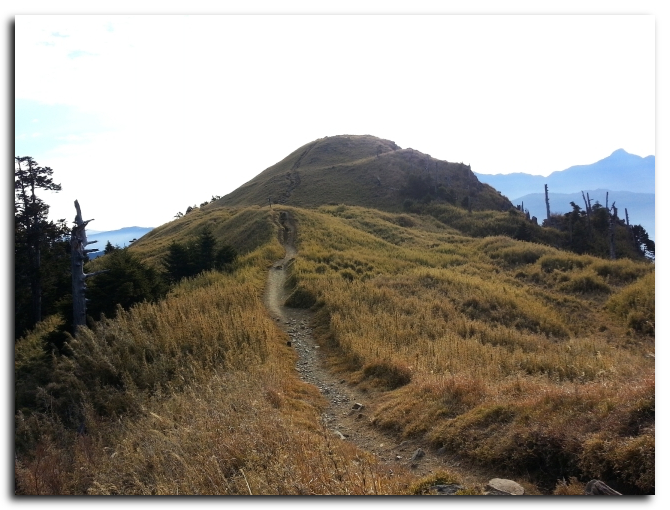 Syue mountain east peak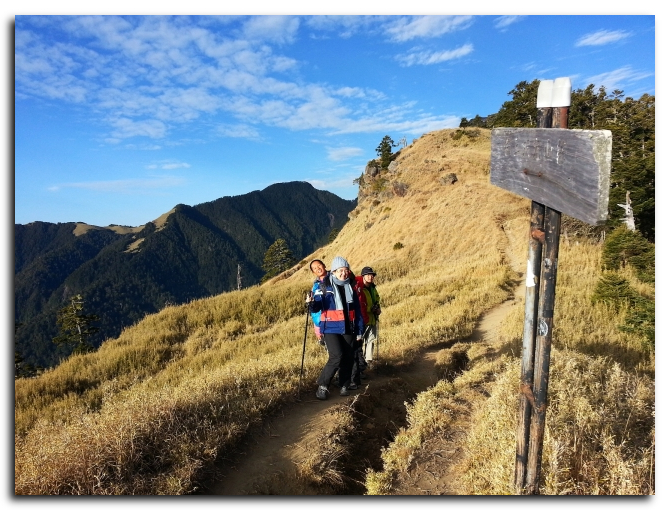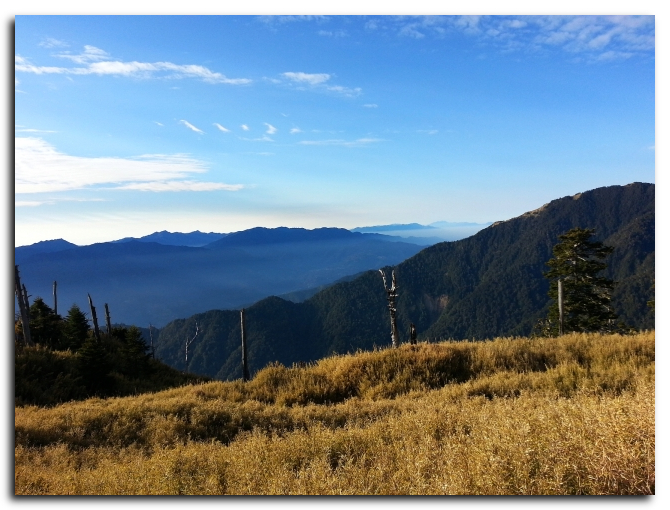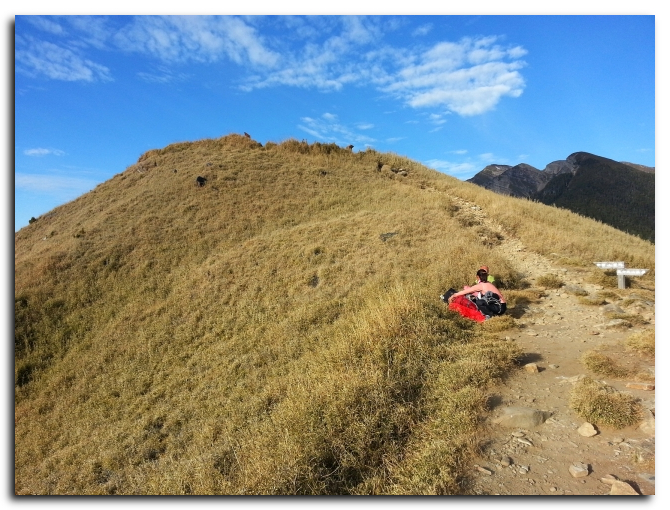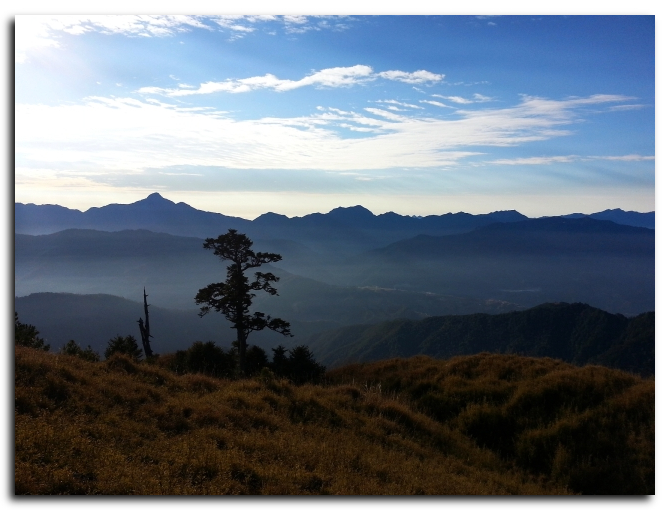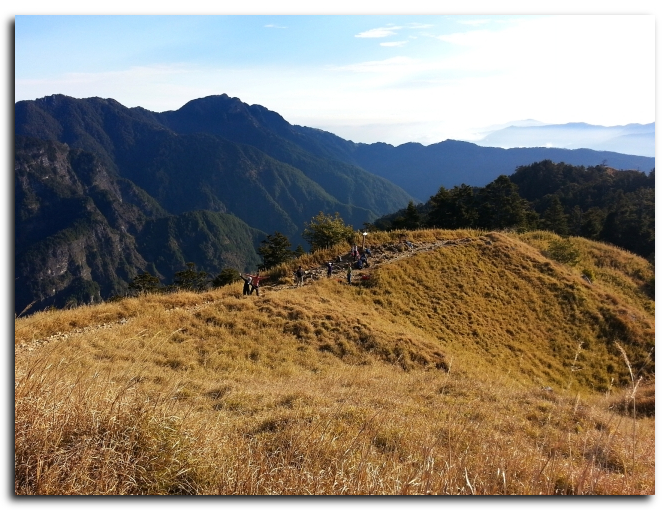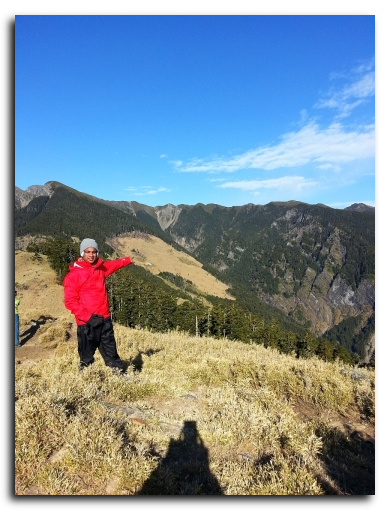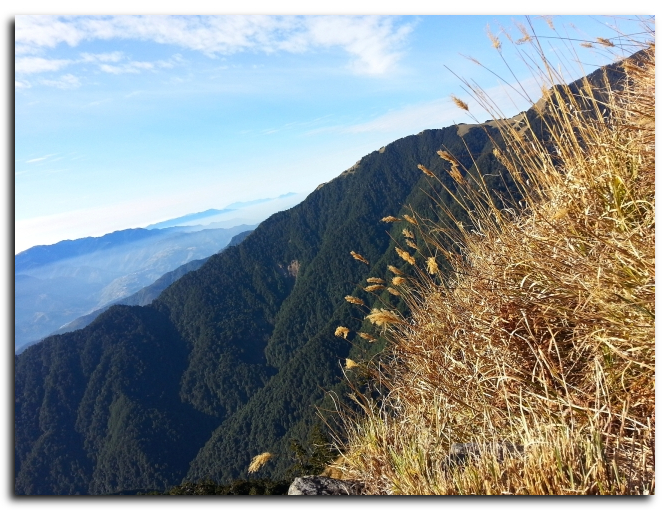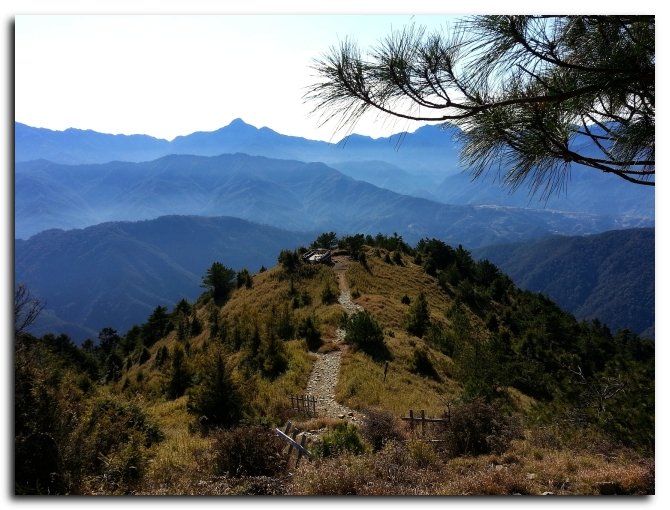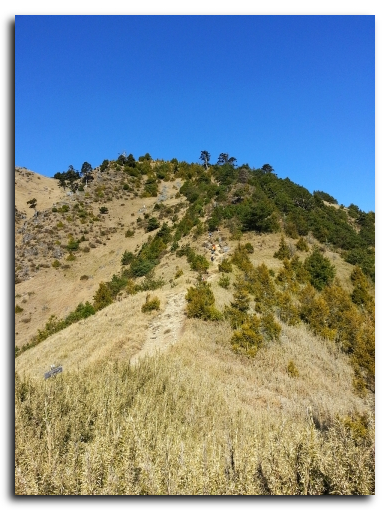 Crying slope. a clear view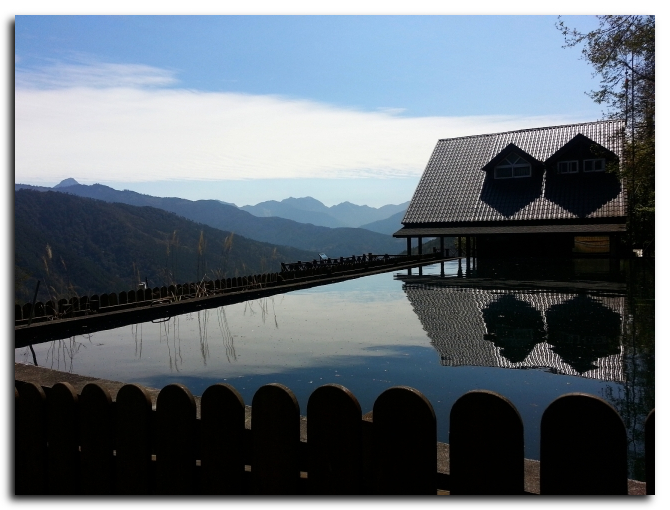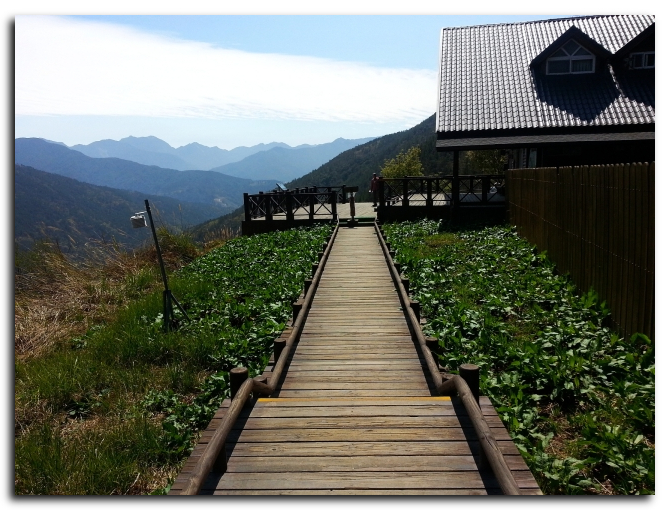 Trail head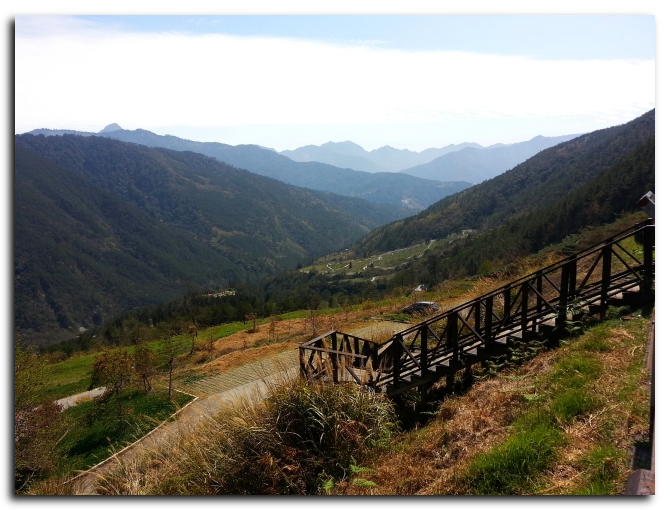 Trail head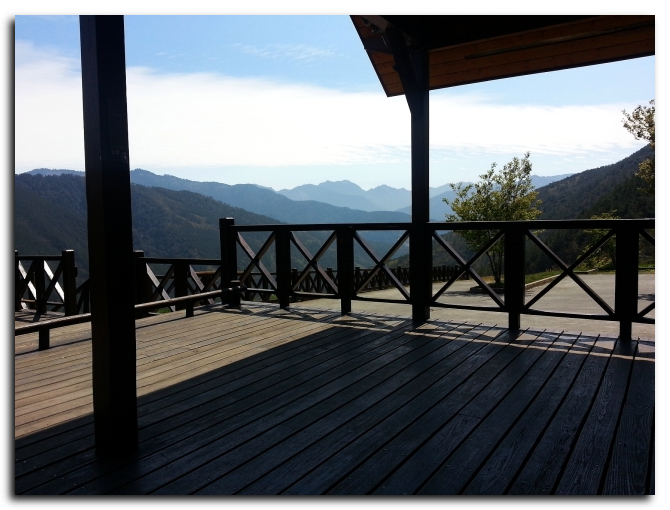 Trail head