Barfi! – the reason why we need movies!!
|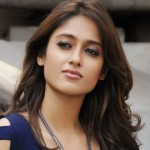 I could have just ignored about writing this. But couldn't do it, as its a compelling movie which is not to be missed. I told most of my people to watch it. Its that good.
Barfi! is the character (our hero – Ranbir Kapoor) named after a radio brand Murphy. Born hearing and vocally challenged, he has no dialoges in this film other than saying his name twice that too in a peculiar way. Without doubt, this is one of the finest performance for him so for. Its a story thats set in 70s at Darjeeling, The fresh Ileana is equally magical and the duo makes us to wish we fly back to few decades. 😉
Am not going to spill a story which is pretty thin anyway but the moments. Its a collage of things-you-remember. That goes from charlie chaplin acts, jackie chan movies, beer advertisements and many more. However, they match the phase of the movie and totally contribute to it. So let me act I have never seen them. And for most of them, am sure its first hand experience. Not many people would have youtube-ed banned beer advertisements (like me).
Its movie that will make your face to look smily atleast three fourth of the way. Later, how I wished that Ileana and ranbir pairs up. And how I wished the movie just ends there. However, it had to be oscar nominated, so goes from typical feel-good end to poetic drama moments. Its just like kids, our heart jumps with them, worries – for them. Not every movie that pushes this far – not even half of this.
Everything looks fresh, beautiful and meaningful. Some moments will make you even to think "what happened to these kind of life".
Its like, you are cutoff from this wired world for sometime. Just like me, you will love too. Not get cutoff from this world, but to see what it could be like!
No wonder its nominated for oscars